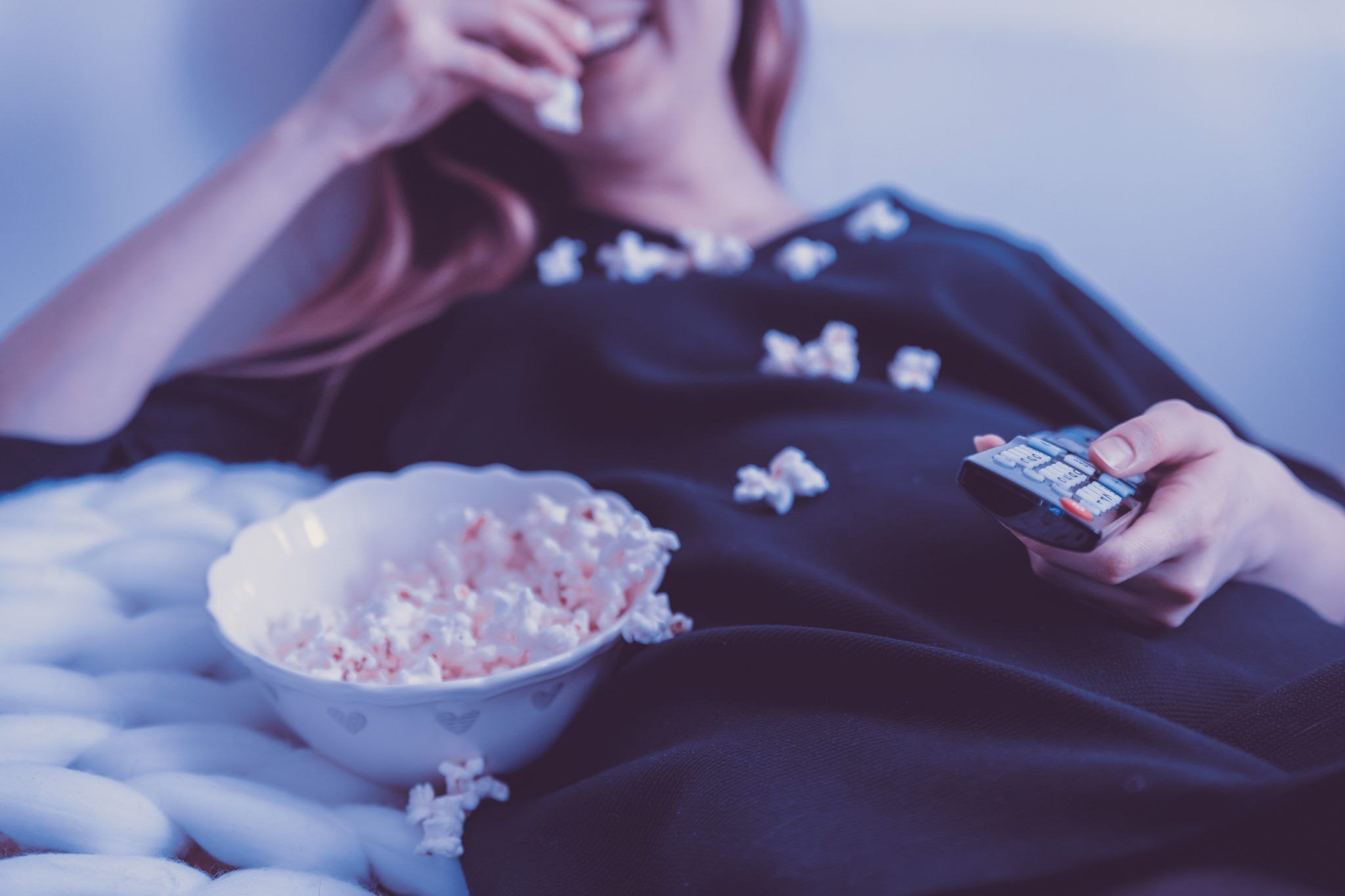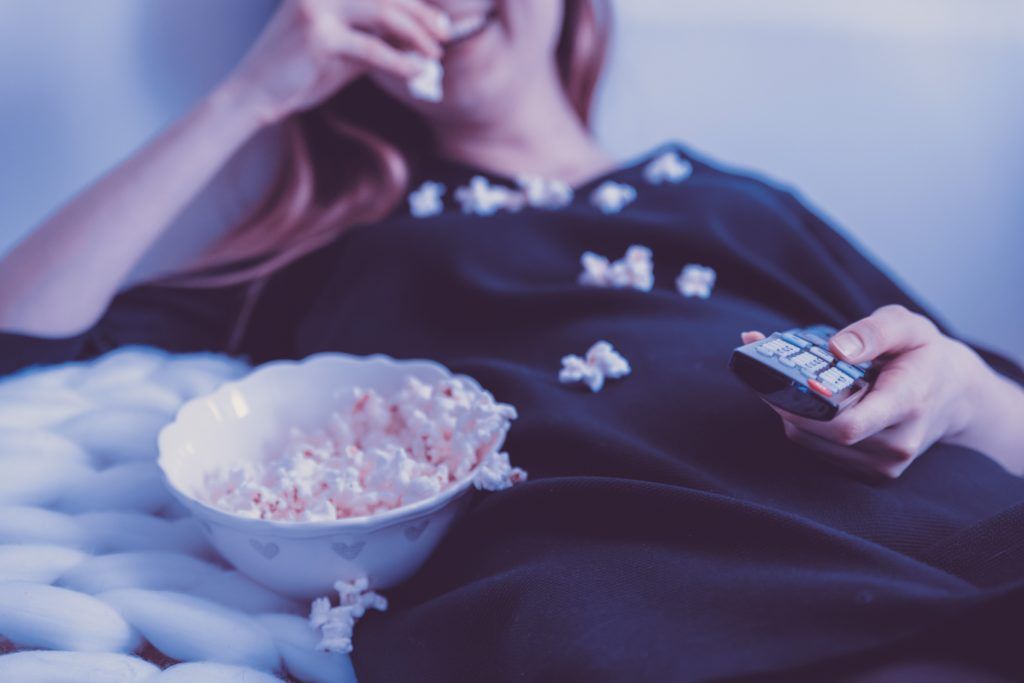 Hey, parents!
Tired of viewing the same 12 movies over and over again with your kids? Feel like you can't possibly watch "The Incredibles" even one more time? Or any other movie with princesses, Legos, Avengers, light-sabers and talking toys, cars, planes, bugs, fish, monsters or museum displays?
Well, it's about to get worse — now that your kids are stuck at home all day for quite a while.
In the meantime, Lycoming Critic's Corner continues work on his forthcoming book, The Best Movies You Never Saw. It covers worthwhile under-the-radar films: lesser-known gems that were financial and/or critical flops — plus a few old chestnuts that are largely ignored or unknown nowadays.
So to help us all through the quarantine, here are 20 family-friendly selections from that book:

THE ADVENTURES OF MILO & OTIS (1986)
Recounts a live-action road-trip for the titular dog and cat, who have wandered off their farm.
Even if you find the narration and storyline too cute, you'll never see animal footage like this: kitty getting bitten by crab; dog riding through surf atop a sea turtle; kitten leaping from a cliff into the sea; kitten sleeping with a deer, nursing off a pig, riding down a waterfall, fighting off a snake. The crew reportedly spent four years making this reasonably short film, editing down 74 hours of footage.
Absolutely one-of-a-kind.
75 min. Rated G
BEAUTY AND THE BEAST (1946)
Nope, not the beloved 1991 Disney classic—or that studio's recent update with Emma Watson and Dan Stevens. This is instead a unique and lovely old live-action gem from French director Jean Cocteau—filmed in moody, misty black-and-white, with dazzling visuals and a very different ending.
Subtitled; B&W. 93 min. Not rated
THE CANTERVILLE GHOST (1944)
Set in World War II, this comical ghost-story stars Britain's legendary Charles Laughton as the titular spirit, condemned to haunt his family mansion due to a long-ago act of cowardice; but he can be set free if a descendant performs some heroic act on his behalf.
Enter six-year-old Lady Jessica de Canterville (played to cherubic perfection by Margaret O'Brien)—plus a troop of American soldiers taking up residence in the haunted home. A bit dated—but kids will love the lovely O'Brien.
B&W. 95 min. Not rated
THE EMPEROR'S NEW GROOVE (2000)
Disney movies generally aren't "under the radar"—but this uproarious farce premiered in an uncharacteristic fourth-place when it opened. Set in the ancient Incan Empire, it's the story of an outrageously selfish young ruler who learns compassion and humility after being accidentally turned into a llama.
Jokes come fast and furious, with fantastic vocal work from David Spade and John Goodman—plus the inimitable Patrick Warburton and Eartha Kitt. Google Kitt when you have a minute—a fascinating figure who also starred in "Holes" (below).
78 min. Rated G
FANTASIA 2000 (1999)
In the late 1930s, Walt Disney envisioned a series of animated features introducing kids to classical music. But 1940's "Fantasia"—now considered a classic—was such a costly flop that those plans were scrapped. Sadly, this later sequel, while also excellent, likewise tanked. Songs brought to appealing cartoon life here include "Pomp and Circumstance," "Beethoven's Fifth" and a zippy, dazzling "Rhapsody in Blue."
74 min. Rated G
FOLLOW THAT BIRD (1985)
Colorful, sunny and funny tale of Big Bird placed with an adoptive avian home—but then leaving it for a long walk back to his real family on Sesame Street.
Starring the usual assortment of Sesame Street regulars—Oscar, Snuffie, (Super) Grover and Bert & Ernie—plus dandy cameos by Sandra Bernhard, John Candy, Chevy Chase, Sally Kellerman, Laraine Newman and Waylon Jennings.
Features several irresistible songs—and it's truly comical, with zero bathroom humor. The Grouch Café scene—where they take "tossed salad" literally—really needs to be watched more than once!
88 min. Rated G
FOR HEAVEN'S SAKE (1926)
How 'bout introducing the kids to silents with this 58-minute farce in which a pampered millionaire (Harold Lloyd) falls for a lovely lass who works in a soup kitchen—and does his best to help with her unsteady clients. Available free on YouTube, "For Heaven's Sake" boasts nonstop sight-gags, corny jokes and jaw-dropping stunts; and unlike a lot of silent slapstick, it doesn't have a mean or hurtful bone in its body.
B&W. 58 min. Not rated
HOLES (2003)
Based on a wildly popular kids' book, "Holes" made a decent profit; but I'm putting it in because it's one of my all-time favorite movies—one you really can watch repeatedly without feeling bored and restless.
Its multi-layered storyline features palindromic protagonist Stanley Yelnats (Shia LaBeouf), who is unjustly sent to a desolate juvenile detention center called Camp Green Lake—where, among other things, there is no lake. Instead, the sadistic warden (played by a love-to-hate Sigourney Weaver) has the kids digging in the hot sun all day for long-lost buried treasure.
"Holes" has at least four other story-strands—not to mention a grand supporting cast that includes Jon Voight, Tim Blake Nelson and Henry Winkler. But what's most impressive is how this movie finally jigsaws all its disparate elements into a single plotline; the ultimate result feels less like fiction and more like a feat of literary prestidigitation.
That's another word for magic—which is another word for "Holes."
117 min. Rated PG
HOODWINKED (2005)
Outlandish fractured fairy tale that retells "Little Red Riding Hood" in the style of "Rashomon"—from four different viewpoints. The animation is nothing special, but the plot is sheer lunacy, bolstered by a fine vocal cast (Anne Hathaway, Glenn Close, Jim Belushi, Patrick Warburton), plus a batch of terrific pop tunes—including the Ben Folds original "Red Is Blue" (sung by Hathaway!).
80 min. Rated PG
KLAUS (2019)
This animated Netflix original is essentially a Santa Claus origin story; besides lovely offbeat artwork, the film's triumph is the way its tale of a self-centered postal worker and a lonely old man slowly morph into all the traditions associated with St. Nick. An instant holiday classic.
96 min. Rated PG
LASSIE (2005)
Sturdy, moving and largely unknown live-action version of this beloved tale (tail?), with excellent production values and a fine cast: Samantha Morton, Peter O'Toole, Edward Fox, Peter Dinklage; the kids are especially strong. Sadly, this 2005 production made a meager $6 million worldwide—on a budget that must've been much higher. Subject of 11 movies and seven TV shows (including three cartoons), Lassie really shouldn't have to sit up and beg.
100 min. Rated PG
MIRRORMASK (2005)
Combining the talents of Jim Henson, writer Neil Gaiman and comic-book artist David McKean, this wildly surreal movie is not for everyone; but its visual scheme is indescribably inventive. Using Henson's puppetry and McKean's imagination, it unfurls a dreamworld in which a young girl—grieved over her ailing real-life mother—seeks to find a cure and resolve her guilt over how she's treated Mom.
101 min. Rated PG; might be a trifle scary for younger kids.
MISSING LINK (2019)
Visually lovely and really funny, this animated farce focuses on a selfish Victorian explorer (Hugh Jackman) who agrees to transport a lonely Bigfoot across the planet to his long-lost cousins, the Yetis.
Another peerless gem from Laika, which gave us "Coraline" and "Kubo and the Two Strings." Expert vocal work by Zoe Saldana, Emma Thompson and Zack Galifianakis as the good-hearted Mr. Link. In helping free Jackman's aptly named Frost from his narcissism, the kindly beast shows that this movie's title refers not to evolution, but rather to a caring connection between people.
Or species.
95 min. Rated PG
MR. TOAD'S WILD RIDE (1996)
Wonderful live-action adaptation of Kenneth Grahame's "Wind in the Willows"—starring several members of Monty Python's Flying Circus!
Python's Terry Jones—who passed away quite recently—is letter-perfect as the irrepressible Toad. With Nicol Williamson as Badger and another Pythoner, Eric Idle, bringing much warmth to the kindly Rat. Cast is rounded out by Steve Coogan and legendary Shakespearean actor Anthony Sher—with cameos for John Cleese, Michael Palin and Stephen Fry.
88 min. Rated PG
OVERCOMER (2019)
Latest and best from the Kendrick brothers, whose faith-based indies tend to turn a hefty profit due to modest budgets and crowd-pleasing appeal.
Though sometimes too preachy, "Overcomer" succeeds due to strong performances and a gripping sports climax that plays up the usual underdog motif—while throwing in one compelling extra tweak (hint: it has to do with earphones).
Young Aryn Wright-Thompson pretty much carries the film as a high-school runner with bouts of asthma—getting help from an aging hospital patient who connects with her, even though life has tossed him aside.
119 min. Rated PG
THE PAGEMASTER (1994)
Still soaring after his then-recent "Home Alone," Macaulay Culkin headlines this mix of live-action and animation. The young star plays a pathologically cautious boy who is magically whisked off to an animated storybook world, where he runs through a series of classic narratives including "Jekyll & Hyde," "Treasure Island" and "Moby-Dick"—all of which will teach him to face his fears.
It's a bit corny, but the animation looks good, and the vocal cast is grand: Whoopi Goldberg, Patrick Stewart, Leonard Nimoy and Christopher Lloyd.
80 min. Rated G
THE PERFECT GAME (2010)
This terrific Little League story—set in Williamsport, but not filmed here—pretty much tanked at the box office (yes, even in its hometown, where I saw it all by myself in the theater!).
It keys on the only perfect game ever pitched in the Little League World Series (1957), with strong work from Clifton Collins Jr. and Cheech Marin—the latter in the unlikely role of a Mexican priest!
And you gotta love that rollicking Dr. John version of "Take Me Out to the Ballgame."
118 min. Rated PG
THE PHANTOM TOLLBOOTH (1970)
Mostly animated adaptation of Norman Juster's cult-fave book about a boy's whimsical journey through the kingdoms of Dictionopolis and Digitopolis, which are falling apart because each king thinks his purview (words and numbers) is more important. Loaded with kooky wordplay (a friendly "Which" and a cruel "Senses Taker"), plus engaging visuals overseen by animation guru Chuck Jones (Looney Tunes, the original "Grinch").
90 min. Rated G
THE POINT (1971)
Inspired by an album from singer-songwriter Harry Nilsson ("Cococut," "Everybody's Talkin'"), this is a surreal animated fable about poor round-headed Oblio, banished from a homeland where everyone else has a point on top. Accompanied by his faithful dog, Arrow, Oblio meets an assortment of oddballs and eventually discovers that of course, he too has a point. Loaded with great songs; narrated by Ringo Starr; Oblio voiced by "The Brady Bunch's" Mike Lookinland.
74 min. Not rated (made for TV)
TREASURE PLANET (2002)
Another rare box-office flop for Disney, this is nonetheless an inventive and exciting sci-fi version of Robert Louis Stevenson's "Treasure Island"—with everything moved to outer space!
The island is a planet; the captain is a woman; protagonist Jim Hawkins is a troubled teen; the parrot is a shape-shifter—and Stevenson's ship, the Hispaniola, has fittingly been rechristened RLS Legacy.
Vocal cast includes Emma Thompson, Joseph Gordon-Levitt, David Hyde Pierce, Martin Short and Laurie Metcalf.
95 min. Rated PG