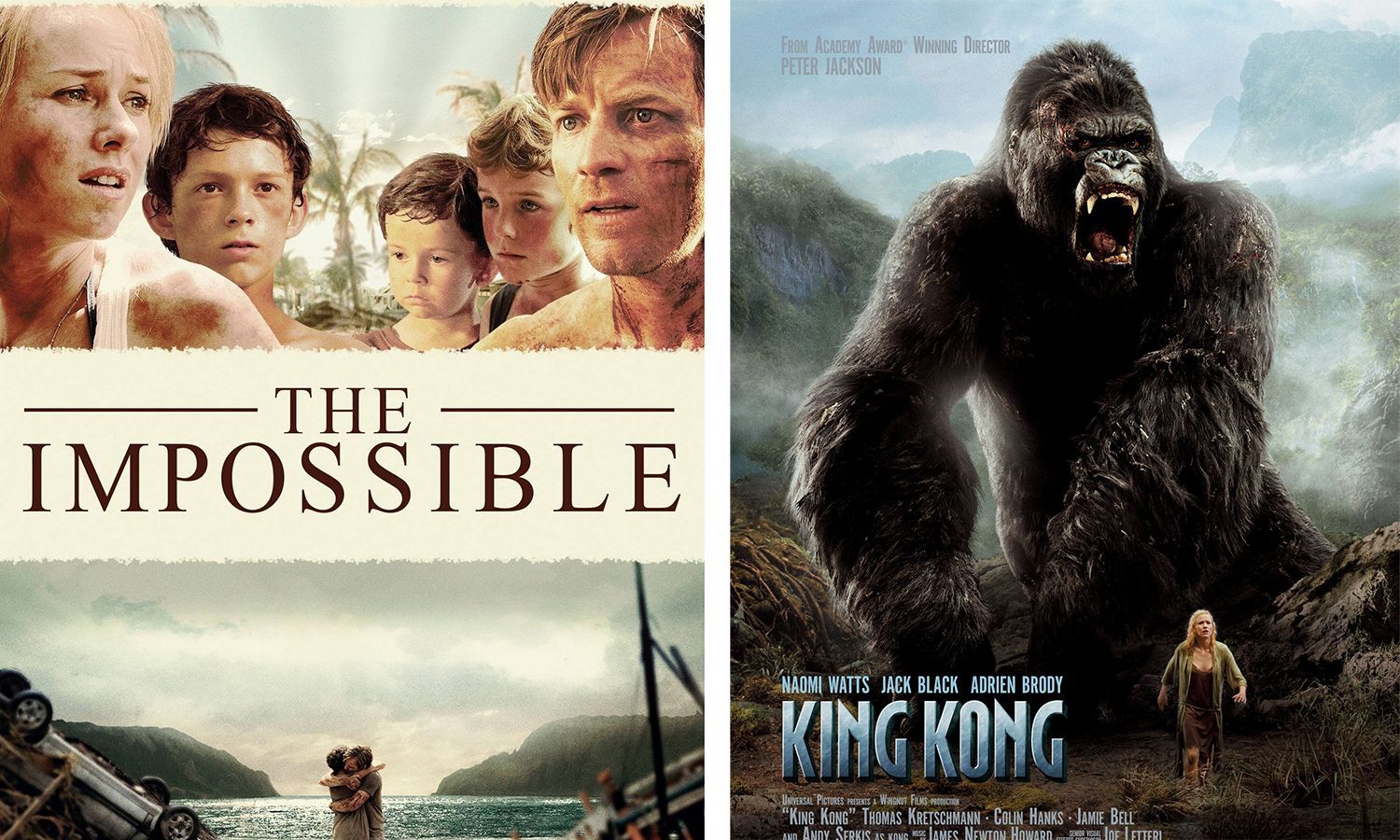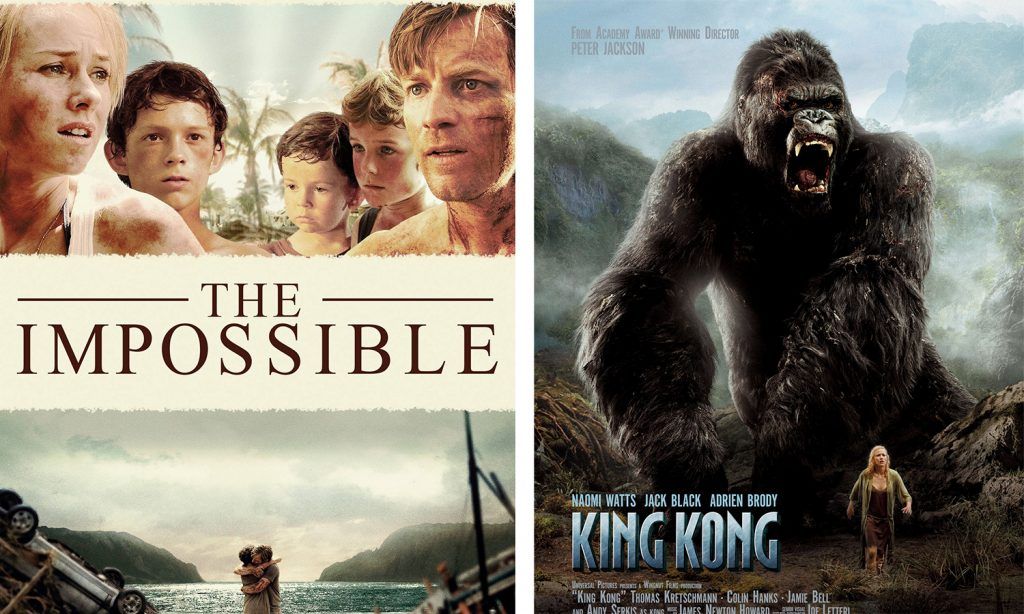 Lycoming Critic's Corner has two favorite actresses: the still-busy Naomi Watts, and Golden Age charmer Myrna Loy.
Loy, the "Thin Man" star who for years was essentially America's favorite wife, has been gone since 1993; but Watts continues to churn out films—including the brand-new "Boss Level," currently streaming on Hulu.
Indeed, it's amazing how many worthwhile movies Watts has made—some good, some great, with several cult-faves and a few instant classics.
In honor of her entertaining new release, here's a baker's dozen from her impressive resume:
MATINEE (1993)
Watts has only a bit part in this enchanting sleeper that is part nostalgia piece, part coming-of-age tale and mostly satire on cheesy old sci-fi like "Them!" and "The Fly." Set on the eve of the Cuban Missile Crisis, it concerns a bunch of Key West adolescents jockeying for tickets to the latest fright-fest from fictional Hollywood producer Lawrence Woolsey (John Goodman). Watts features briefly in one film-within-a-film, a winking Disney spoof called "The Shook-Up Shopping Cart." 99 min. Rated PG.
MULHOLLAND DRIVE (2001)
A 2016 BBC poll tapped David Lynch's mindbender as the finest film yet made in the new millennium. Watts plays an aspiring actress who initially helps a mysterious woman with amnesia; but that's before the plot begins to twist and turn in a manner so baffling, you may need to read several online analyses to sort it out. Long, scary and utterly mesmerizing. 146 min. Rated R.
THE RING (2002)
While I prefer the original Japanese thriller "Ringu" (1998), this remake was nonetheless a huge hit for Watts and her supporting cast (Martin Henderson, Amber Tamblyn, Brian Cox, Jane Alexander). Silly-sounding plot—about a video that results in your imminent death if you watch it—is mounted with intelligence, atmosphere and a good deal of spine-chilling dread. Part of a franchise that now includes video games, manga books, TV shows and a dozen feature films. 115 min. Rated PG-13.
STAY (2005)
"Stay" is what I call a "jigsaw-puzzle movie," where the plot feels like a pile of odd-shaped pieces that somehow all fit together at the end. The story involves a fiery accident on the Brooklyn Bridge; its enigmatic survivor, Henry Letham (Ryan Gosling), baffles his psychiatrist (Ewan McGregor), wandering about in an apparent daze even as he begins to predict his own death … which sounds disturbingly like the original crash. Watts plays the counselor's girlfriend; script by David Benioff ("Game of Thrones"); directed by the veteran Marc Forster ("Kite Runner," "World War Z," "Quantum of Solace," "Finding Neverland," "Stranger Than Fiction," "Monster's Ball"). 99 min. Rated R.
KING KONG (2005)
Though some critics compared it unfavorably to the 1933 classic (and actually, there was an earlier remake in 1976), Peter Jackson's sprawling epic has a splendid cast—Jack Black, Adrien Brody, Kyle Chandler, Andy Serkis, Jamie Bell and Colin Hanks, with Watts as the movie-star for whom the monster falls. The spectacular visuals are highlighted not only by a sympathetic titular titan, but also by many hand-made models—rather than digital imagery. Its climax on the Empire State Building is exciting, emotional and absolutely gorgeous. 187 min. Rated PG-13.
EASTERN PROMISES (2007)
My favorite 2007 movie snagged Viggo Mortensen a well-deserved Academy Award nomination; he plays Nikolai, a tough, silent, enigmatic driver for the Russian mafia in London. Watts is a labor-and-delivery nurse who inadvertently tangles with the mob while caring for an orphaned newborn. Directed by David Cronenberg, this powerhouse thriller has guts, gore and a surging emotional undertow. But be forewarned: "Promises" is extraordinarily violent; its shocking bath-house knife-fight—with a naked and unarmed Nikolai going up against two burly thugs—is one scene you won't soon forget. 100 min. Rated R.
THE IMPOSSIBLE (2012)
Watts notched her second Oscar nom for this paralyzing true-life tale about the 2004 Indian Ocean tsunami—and frankly, she should have won. The actress plays María Belón, who was vacationing in Thailand with her husband and three sons when the first wave swept her away. Having grabbed a floating tree, she noticed her oldest boy on the water in the distance and managed to reach him, being gravely injured in the process; neither had any idea what had happened to the other three family members. This shattering film features wave-footage shot in a huge water tank rather than rendered with computers. Watts is ably supported by Ewan McGregor as Belón's husband and Tom Holland as the son. 113 min. Rated PG-13.
BIRDMAN (2014)
Critically acclaimed drama about a washed-up actor trying to revive his career onstage after languishing for years in the shadow of his best-known role—that of the titular superhero. Strong ensemble cast includes Michael Keaton in the lead, along with Watts, Emma Stone, Amy Ryan, Edward Norton and Zack Galifianakis. Film won four Oscars, including Best Picture and Best Cinematography—the latter for its bold approach in appearing to be filmed as one long, continuous shot. 119 min. Rated R.
ST. VINCENT (2014)
Charming dramedy with Bill Murray playing the classic benevolent misanthrope—an alcoholic Vietnam vet who takes on the unlikely role of after-school babysitter for the adolescent son of his next-door neighbor. Supporting cast includes Melissa McCarthy, Chris O'Dowd, Jaeden Lieberher, Terrence Howard—and Watts as a pregnant Russian prostitute who, shall we say, keeps Vincent company. 102 min. Rated PG-13.
WHILE WE'RE YOUNG (2014)
Ben Stiller fans shouldn't miss this story in which he and Watts play Josh and Cornelia Schrebnick, childless Manhattan middle-agers who suddenly start swinging with a younger, hipper crowd—headlined by co-stars Adam Driver and Amanda Seyfried. Charles Grodin lends superb support as Cornelia's father; watch also for Peter Yarrow (of Peter, Paul & Mary) as the subject of Josh's overblown documentary. Sobering, savvy satire from writer-director Noah Baumbach ("Marriage Story"). 97 min. Rated R.
THE GLASS CASTLE (2017)
Jeannette Walls's blistering 2005 memoir—about her tempestuous childhood with nomadic, selfish and unpredictable parents—gets first-class treatment in this period piece from director Destin Daniel Cretton ("Room," "Just Mercy," Marvel's forthcoming "Shang Chi and the Legend of the Ten Rings"). Brie Larson stars, with the half-lunatic parents played by Watts and a stellar Woody Harrelson. 127 min. Rated PG-13.
OPHELIA (2018)
Shakespeare purists won't care much for this revisionist take on "Hamlet," telling the tale from Ophelia's point of view. Yet despite drastic changes, I really liked this handsome and well-acted version. With Daisy Ridley and "1917's" George McKay as the leads, plus Watts and Clive Owen playing the queen and king. 114 min. Rated PG-13.
INFINITE STORM (2022)
Watts will star in this true story of the intrepid Pam Bales, a veteran hiker who at the age of 60 pursued, found and rescued a young man in New Hampshire's White Mountains; nearly dead of hypothermia, he had inexplicably wandered into a furious blizzard wearing shorts and sneakers. Co-starring Sophie Okodeno and Denis O'Hare, "Storm" is set for release sometime next year.
---
Smith is a writer, teacher and speaker in Central PA. His latest book is "The Best Movies You Never Saw: 300 Under-the-Radar Movies That Were Overlooked, Unjustly Trashed—or Just Plain Terrific." He can be reached at robbwhitefan@gmail.com.