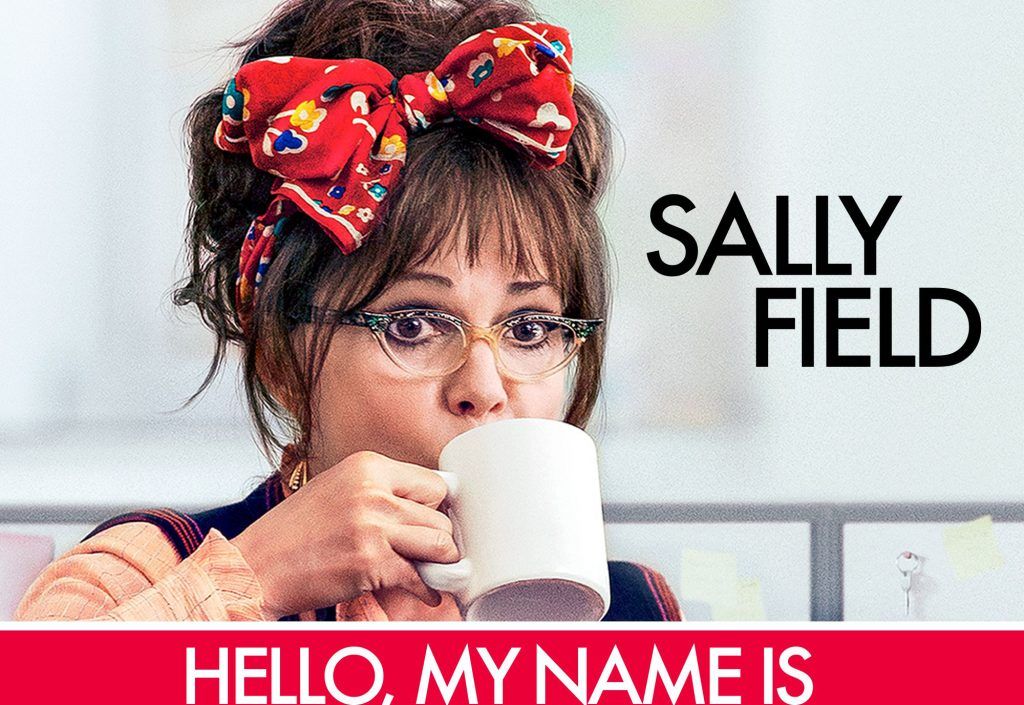 I'll be turning 60 this week, so in honor of that auspicious milestone, the July 2020 edition of Lycoming Critic's Corner will honor movies about growing old. (To those who claim 60 isn't actually "old," I reply: Ha! My body tells me otherwise.)
Since I also just finished writing a book on under-the-radar films ("The Best Movies You Never Saw," due in August), I'm focusing on senior-citizen stories that are somewhat lesser known.
Here's a dozen:
"Cocoon" (1985)
Surprisingly sweet early success from director Ron Howard—surprising because of its unlikely sci-fi storyline: A group of retirement-home residents suddenly grows spry and youthful after dipping into a nearby pool, which aliens filled with rejuvenating chemicals. Top-flight cast includes Hume Cronyn, Jessica Tandy, Jack Gilford, Gwen Verdon, Brian Dennehy, an Oscar-nominated Don Ameche and Wilford Brimley—who was only 49 at the time. PG-13; 117 min.
"The Grey Fox" (1982)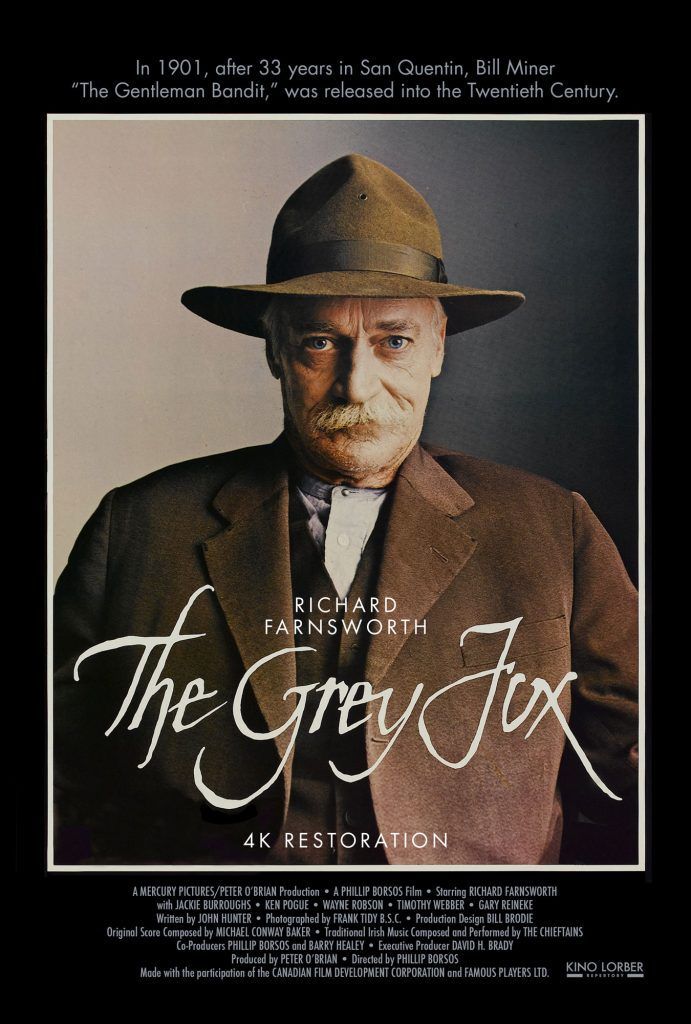 Richard Farnsworth was a long-time Hollywood stuntman whose acting career suddenly took off at age 60. "The Straight Story," directed by David Lynch, is likely Farnsworth's best-reviewed role; but I prefer this biopic about old-time bandit Bill Miner, who supposedly originated the phrase "Hands up!" Here, Miner is growing older but cannot leave his thieving life behind, having switched over to robbing trains. Long unavailable for in-home viewing, this wistful, beautifully filmed Canadian gem has recently been restored; it's slated for DVD release in September. PG; 92 min.
"Harry and Tonto" (1974)
Having entertained an entire generation as Ed Norton on TV's "The Honeymooners," the great Art Carney plays an aging widower who, forced to vacate his Manhattan apartment, hits the road with his cat, dropping in on his three children and also connecting with a cross-cultural cast of kooky characters. Director Paul Mazursky ("An Unmarried Woman," "Bob and Carol and Ted and Alice") employs a strong supporting cast to capture his charming, quirky microcosm of the 1970s. Carney won the Best Actor Oscar for this role, which had been offered to Cary Grant, James Cagney and Laurence Olivier. R; 115 min.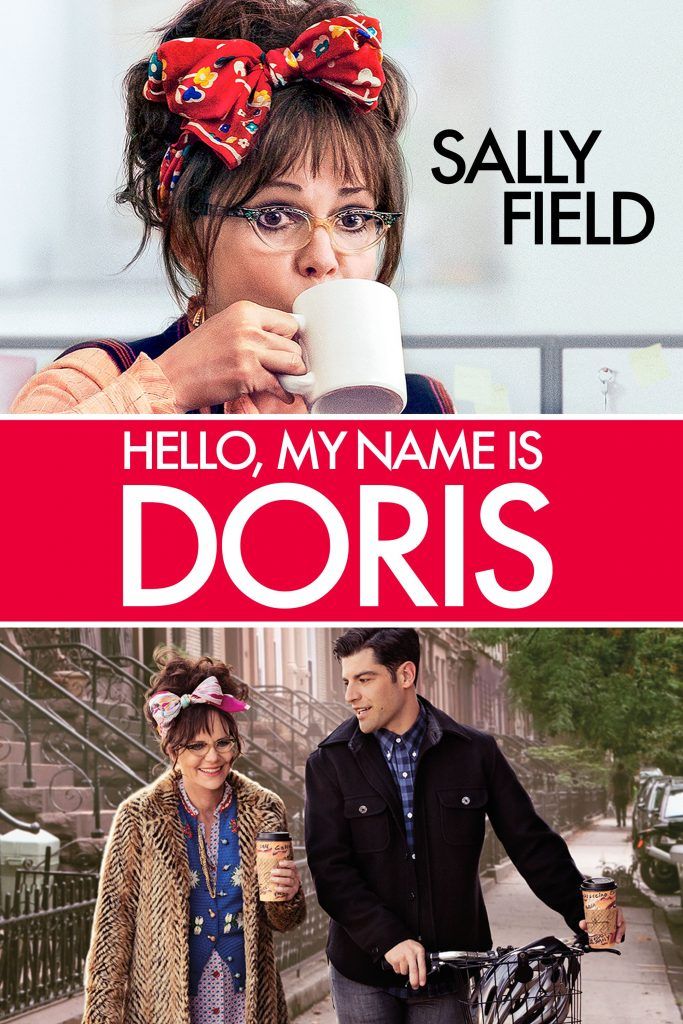 "Hello, My Name Is Doris" (2015)
Speaking of Oscars: Baby Boomers may be surprised to recall that Sally Field has two for Best Actress ("Norma Rae" and "Places in the Heart"). Never underestimate this little powerhouse, who burned up the screen as the First Lady in Spielberg's "Lincoln" and wins almost everybody's heart in this under-the-radar dramedy about an eccentric office-worker who falls for a man half her age. Co-starring Max Greenfield, Tyne Daly, an uncredited Peter Gallagher and Beth Behrs (of "Two Broke Girls"). R; 90 min.
"Last Chance Harvey" (2008)
More sensational acting carries this throbbing but effective melodrama about two late-in-life losers who meet and fall in love in London. Starring Emma Thompson and Dustin Hoffman; the latter, then 71, told interviewers the film had no sex scenes because its makers couldn't afford the requisite special effects! PG-13; 93 min.
"Make Way for Tomorrow" (1937)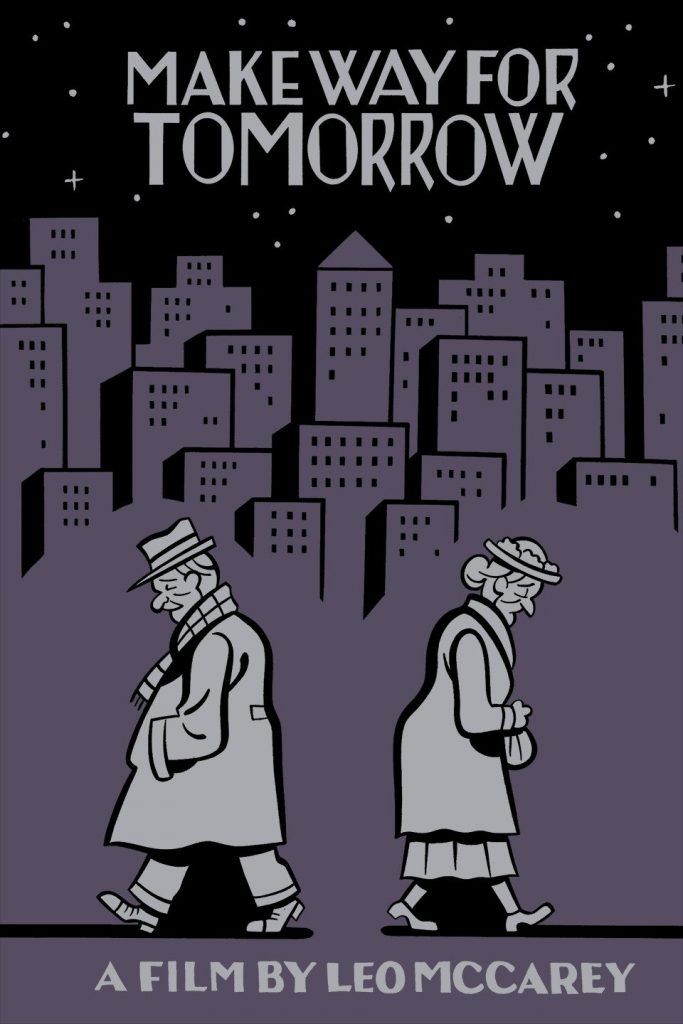 Along with the below-mentioned "Tokyo Story" (which was actually inspired by this film), "Make Way for Tomorrow" is surely the best feature ever made about growing old. Victor Moore and Beulah Bondi play an elderly couple who, no longer able to live in their home, separate to move in with two of their grown children. Film's strength is its sympathy with both sides, showing the difficulties of age and isolation, along with the awkwardness of rearranging a family home around an elderly parent. Orson Welles famously claimed the film "would make a stone cry"—but I find it hopeful, especially when the couple revisits their honeymoon; and that final scene on the railway platform—whew! Movie buffs will recognize both Bondi and Thomas Mitchell, who worked together again in 1948's "It's a Wonderful Life." Not rated; 91 min.
"On Golden Pond" (1981)
Even if I've focused on obscurer films, no list like mine would be complete without this fabulously successful old-age story that allowed acting legend Henry Fonda to work for the first time with fellow-legend Katharine Hepburn—as well as his own daughter, Jane. The story involves a grouchy and increasingly frail patriarch (Fonda) coming to terms with his estranged daughter, even as he befriends the son of her new boyfriend. Nominated for a whopping 10 Oscars, "Pond" won Fonda his only statue—shortly before the actor's death in 1982. PG; 109 min.
"Standing Up, Falling Down" (2019)
This recent, straight-to-streaming dramedy features what I consider Billy Crystal's best performance. He plays an aging dermatologist who strikes up an unlikely friendship with protagonist Scott (played by Ben Schwartz, of TV's "Parks and Rec"). A failed standup comic who has moved back in with his parents at age 34, Scott would not seem to need a relationship with this old man, who drinks too much, smokes a lot of joints and is badly estranged from his own family. Yet the wayward Max is able to offer hope and advice to the young almost-loser, who can't seem to fit in anywhere. It's like a slacker's "Tuesdays with Morrie"—except with more pot and F-bombs. R; 91 mins.
"Still Alice" (2015)
Protagonist Alice Howland is not particularly old in this film (actress Julianne Moore, who plays her, was only 54 at the time); but this sober and bracingly authentic portrait of early-onset Alzheimer's deservedly won Moore a Best Actress Oscar. Co-starring Alec Baldwin and Kristen Stewart, both excellent. For similarly painful stories on couples struggling with old-age debility, see Michael Haneke's "Amour" (2012) and 2006's "Away from Her," both of which scored Oscar noms for their lead actresses (respectively, Emmanuelle Riva and Julie Christie). PG-13; 101 min.
"Up" (2009)
Until the dazzling "Inside Out" came along, this 10th of Pixar's 11 perfect features in a row was my favorite from that studio. Even without its zany principal storyline—in which an older man is whisked off on a wild, surreal hot-air-balloon adventure in the jungle with a young boy—the film is worthwhile for its countercultural opening montage about life-long marriage between a childless but devoted couple, who seem to fall more deeply in love the older they get. And by the way, that towering mountain cataract really does exist: just google "Angel Falls Venezuela." PG; 96 min.
"Tokyo Story" (1953)
This recasting of the American masterpiece "Make Way for Tomorrow" (see above) is considered the crowning achievement from revered Japanese filmmaker Yasujiro Ozu. It concerns an elderly couple who leave their suburban home to visit their children in Tokyo; but the kids are all too busy to put forth any decent effort at hosting the pair, who wind up quietly heading back home after seeing they aren't wanted. Yet their dignity, selflessness and even good cheer through all this is a wonder to behold—as is the kindness they receive from their widowed daughter-in-law, who has no idea what a difference her humble devotion has made. Beautifully directed, with exquisite composition in every shot and potent use of symbols—particularly the train, which represents both the harmful industrialization of postwar Japan and the inexorable passage of time. Like most Japanese films, "Tokyo Story" will feel slow to Western viewers; but the final hour packs a real wallop. With a 100% rating at Rotten Tomatoes, it is indeed a virtually perfect piece. Not rated; 136 min. Currently available free on YouTube.
"Young@Heart" (2007)
One-of-a-kind documentary about a choir of 22 British seniors who sing pop, rock and punk—everything from the Clash and the Ramones to Springsteen, the Police, Coldplay and James Brown. This is a whole lot more moving than it sounds—especially when the group is enthusiastically embraced by some rough-looking inmates after performing at a prison. Though it deals unflinchingly with debility and death, this is a guaranteed feel-good movie for old souls of all ages. PG; 107 min.