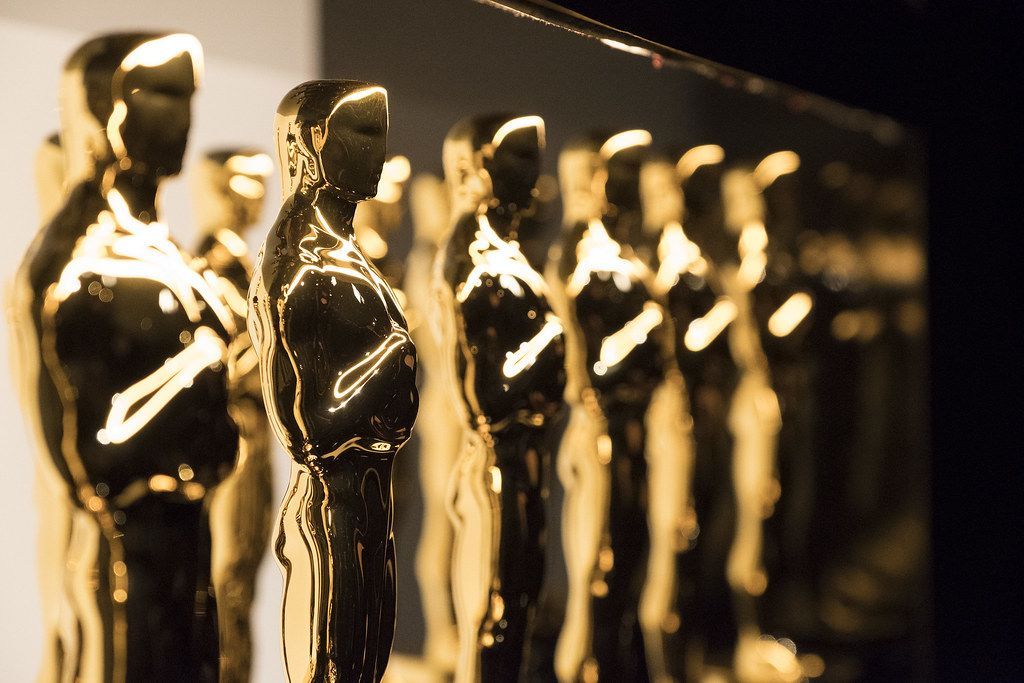 Year after year, Lycoming Critic's Corner approaches Oscar season with trepidation.
That's partly because so often, the films that tend to get nominated in various categories haven't played in Williamsport; this year, that would include "Parasite," "The Two Popes," "Pain and Glory," "Judy" and "Bombshell."
The other reason is that LCC generally disagrees with the Academy's choices; and while 2019 was a stronger year than many in recent memory, that goes for the current slate as well.
Here, then, is LCC's "10 Best" for last year — nearly all of which played in our area (though I did drive to State College for No. 6).
1) A BEAUTIFUL DAY IN THE NEIGHBORHOOD
Despite Tom Hanks's Oscar-nominated performance as Fred Rogers, "Neighborhood" isn't really about the beloved children's television host. It focuses instead on a magazine writer and his struggle to reconcile with an alcoholic father — a truly tear-jerking journey on which he gets help from the famed TV personality; and Matthew Rhys & Chris Cooper are every bit as good as Hanks in those roles.
To put it simply, this film is a masterpiece. If you haven't seen it, buy a box of tissues first.
2) KNIVES OUT
Fast, funny, no-holds-barred whodunit that has the gall to reveal what happened in its opening act — and then to give the principal suspect a malady whereby she cannot lie without barfing right afterward! Yet somehow, Rian Johnson's Oscar-nominated script — about a wealthy writer who dies, leaving a gaggle of greedy relatives to argue over the will and maybe manifest their guilt — still manages to stay one step ahead of the viewer.
Stellar cast includes Daniel Craig, Jamie Lee Curtis, Toni Collette, Michael Shannon, Chris Evans, Don Johnson and Christopher Plummer. Ana de Armas, so great as Plummer's caretaker, really should have nailed an Oscar nom here.
3) 1917
Instantly leaping into the ranks of the greatest war movies ever made, this gripping drama unfolds as one continuous two-hour take, with only one apparent cut. But its triumph is that this impressive cinematic feat never distracts from fierce suspense in the tale of two infantrymen crossing no-man's-land to call off a British assault that will play right into a German ambush.
Scoring a well-deserved 10 Oscar nominations, "1917" will surely win for cinematography — and hopefully for its score as well; composer Thomas Newman remains winless after a whopping 15 noms ("Skyfall," "Wall-E," "Saving Mr. Banks," "Finding Nemo," "Shawshank Redemption," and many more).
4) AVENGERS: ENDGAME
I'm not a superhero buff or a Marvel fanboy; but this is truly a great film, with a dense, exciting storyline that alternates between blazing action and quiet, careful character development. I wish the Academy had had the gumption to nominate Robert Downey Jr.; how on earth does this man still not have an Oscar?
But really, the whole cast is terrific, and the bracing, visually handsome "Endgame" brings this franchise to a rousing conclusion. Though I'm in the minority on this, I actually liked it better than "Infinity War."
5) RICHARD JEWELL
Clint Eastwood's under-seen gem about the titular security guard who in 1996 became a national hero after pinpointing a home-made bomb in Atlanta. Three days later, Jewell suddenly found himself the prime suspect, and his life descended into chaos. Yet as played by Paul Walter Hauser, Jewell immediately comes across as someone who would never have done it; he's precisely the conscientious, self-effacing hero everybody thought he was. Hauser would be my pick for Best Actor this year (he was not nominated); and he gets mighty support from Olivia Wilde, Sam Rockwell and an Oscar-nominated Kathy Bates.
The 89-year-old Eastwood, who has given us such masterpieces as "Gran Torino" and "Unforgiven," is at the top of his game in this enthralling film.
Ditto Hauser, who appears to be just getting started.
6) THE PEANUT BUTTER FALCON
With this film and the later "Honey Boy," which he both wrote and starred in, Shia LaBeouf made a long-awaited comeback in 2019.
But this comical and heartfelt film belongs to Zach Gottshagen. He plays a 22-year-old with Down Syndrome who flees his ill-suited confinement at a retirement home and heads to a training school for professional wrestlers. Somewhat vulnerable, since he left in only his tighty-whities, the resolute Zak hooks up with Tyler (LaBeouf), a young refugee who agrees to get him to his goal.
So Falcon is a feel-good road movie, with a little bit of religion; a little bit more romance in the form of a retirement-home staffer who comes after Zak; and with various goofball adventures, including plenty of inspiring camaraderie and a good deal of healing for LaBeouf's troubled hero.
Co-starring Dakota Johnson, Thomas Haden Church and Bruce Dern.
7) MISSING LINK
Visually stunning and consistently uproarious, this animated farce focuses on a selfish Victorian explorer (Sir Lionel Frost, voiced by Hugh Jackman) who locates Bigfoot. Finding the creature cultured, genteel and very lonely, Frost agrees to transport him across the planet to his long-lost cousins, the Yetis.
This is another peerless gem from Laika, which gave us "Coraline" and "Kubo and the Two Strings." Expert vocal work is supplied by Zoe Saldana, Emma Thompson and Stephen Fry — but the movie's heart and soul is kindly Mr. Link (Zack Galifianakis); in helping free Frost from his narcissistic ambition, the good-hearted beast shows that the title refers not to evolution, but rather to a caring connection between people.
Or species.
8) HARRIET
For her fierce and fiery performance as the 19th-century freedom-fighter, Cynthia Erivo would be my choice for Best Actress this year — and truth to tell, she has a fair shot at the statue, since Oscar loves portrayals of real-life people.
Exciting and inspirational, "Harriet" is proof positive that not every hero has to have superpowers and a cape.
9) OVERCOMER
"Overcomer" is the latest and best from the Kendrick brothers, whose faith-based indies tend to turn a hefty profit due to modest budgets and crowd-pleasing appeal.
Though sometimes too preachy, the film succeeds due to strong performances and a gripping sports climax that plays up the usual underdog motif — while throwing in one compelling extra tweak (hint: it has to do with earphones).
Young Aryn Wright-Thompson pretty much carries the film as a high-school runner who fights her way to victory despite bouts of asthma — with help from an aging hospital patient who connects with her after life has tossed him aside.
As of this writing, Rotten Tomatoes shows only 50 percent of nationwide critics liking this film — as opposed to 98 percent of regular viewers. You can count me among that 50 percent.
And the 98.
10) STAN & OLLIE
Utterly charming biopic about Laurel & Hardy, probably the most popular and successful comic duo of the 20th century. For L&H buffs, this film's triumph is the uncanny resemblance between the pair and their portrayers: John C. Reilly and Steve Coogan, who underline their ongoing fondness for each other despite some conflicts and betrayals.
And for folks who aren't L&H fans: For heaven's sake, cue up a couple of their shorts on YouTube. "The Music Box" and "Two Tars" would be a good place to start.