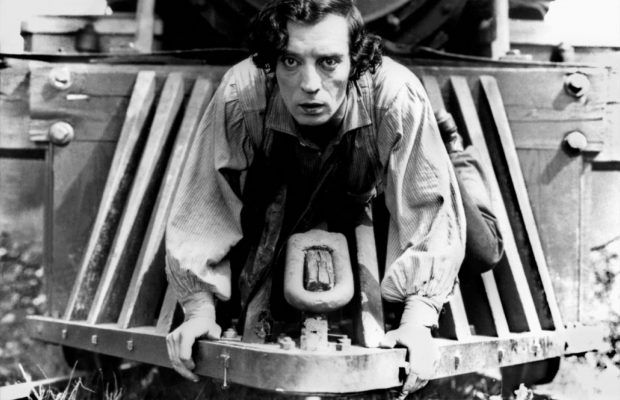 Earlier this year, an important anniversary tiptoed past while almost no one noticed: 150 years since the completion of the American transcontinental railroad.
It happened on May 10, 1869, in Utah — marked by the famous "golden spike" connecting two rail lines that had been built toward each other, one from the east and one from the west.
Lycoming Critic's Corner is embarrassed at our late notice of this event—not only because the author is a die-hard rail-fan, but also because his 2019 Christ & Culture film series was focused on train movies!
And so … a few months late … here are 10 worthwhile films about the rails:
"The General" (1927)
The inimitable Buster Keaton wrote, directed and starred in this silent classic based on a Civil War incident in which Union soldiers stole a Southern train and were pursued by a Confederate engineer on another locomotive. Beautifully photographed in the style of famed Civil War photographer Mathew Brady, the film features real trains throughout (including a collapsing-bridge sequence that was then the most expensive single shot ever filmed). The apparently unkillable Keaton does his own usual death-defying stunts.
"Unstoppable" (2010)
Based on an actual incident in which two intrepid engineers grabbed a locomotive and took off after a runaway train, this nail-biting thriller literally flies off the rails at the end, with some nonsensical plotting and over-the-top heroics. But expert direction by action veteran Tony Scott ("Top Gun," "Crimson Tide") keeps things hurtling along, with added conviction provided by a strong cast: Denzel Washington, Chris Pine, Rosario Dawson. It also boasts first-rate rail photography; much of it was shot in Western Pennsylvania, including Milesburg, Bellefonte and State College.
For info on the actual incident, Google CSX 8888.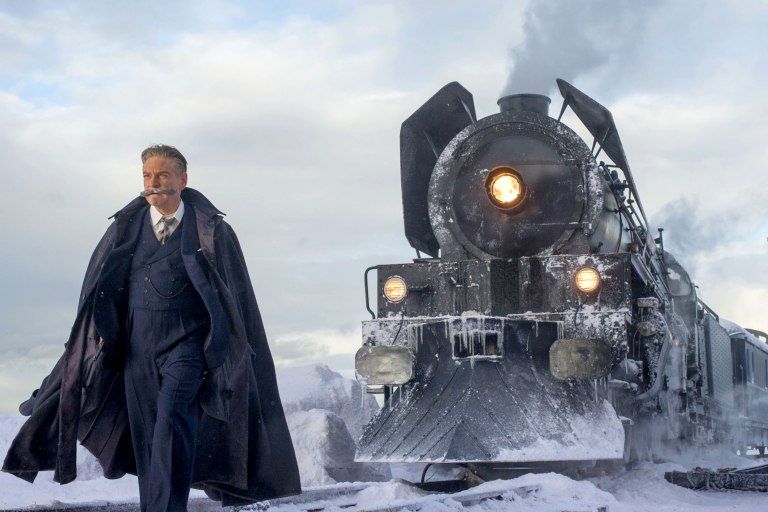 "Murder on the Orient Express" (1974 and 2017)
Agatha Christie's classic whodunit, set on the legendary luxury train, was filmed in the 70s by Sidney Lumet and more recently by Kenneth Branagh—with considerable success both times. Lumet's jaw-dropping cast (Ingrid Bergman, Sean Connery, Lauren Bacall, Anthony Perkins, John Gielgud, Richard Widmark, Vanessa Redgrave, Albert Finney) was not quite matched by Branagh, whose visually impressive version stars Johnny Depp, Michelle Pfeiffer, Josh Gad, Willem Dafoe, Daisy Ridley, Judi Dench and Penelope Cruz … with Branagh reprising Finney's fine foray as Christie's resolute sleuth, Hercule Poirot.
"North by Northwest" (1959)
Cary Grant, Eva Marie Saint, James Mason, Martin Landau, microfilm, Mt. Rushmore and the 20th-Century Limited in its heyday — all under the able hand of Alfred Hitchcock (also in his heyday!). Now enjoying its 60th anniversary, this crowd-pleaser really holds up: romantic, handsome, exciting and funny — with an intriguing moral journey for its amoral hero, whose initials spell ROT. This is the kind of film about which folks say, "They just don't make 'em like they used to."
"The Taking of Pelham One Two Three" (1974)
Furiously suspenseful thriller about a hijacked New York subway — alternately hilarious and blood-curdling. Excellent performances (Walter Matthau, Robert Shaw, Martin Balsam); terrific music; and a perfect closing moment — which is, by the way, not found in the crude but effective 1973 bestseller. The 2009 remake (also directed by Tony Scott) is good — but not this good.
"Silver Streak" (1976)
Winning mix of mirth, mystery and action aboard an American cross-country train. With Gene Wilder, Richard Pryor, Jill Clayburgh, a strong supporting cast and a real feel for the social microcosm of a prolonged rail journey.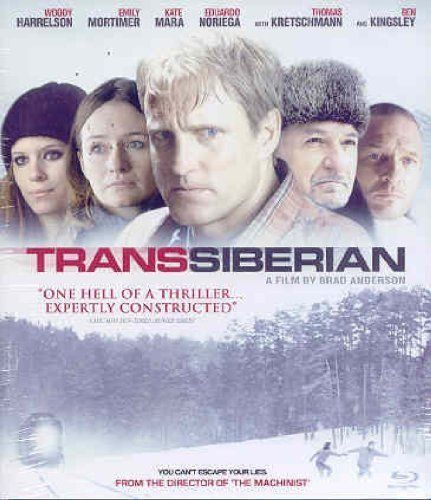 "Transsiberian" (2008)
Though the plot is terribly far-fetched, this is an exciting and well-acted film about American tourists unwittingly embroiled with cops and crooks on the famed Transsiberian Express. Starring Woody Harrelson, Emily Mortimer and Ben Kingsley.
"Ring of Fire" (1961)
Not a great film — and devilishly hard to find, never having been released on DVD or VHS. A standard beat-cop drama starring David Janssen and Frank Gorshin, this wooden thriller suddenly bursts into life with a dazzling forest-fire climax. That frightening sequence (available on YouTube) involves an escape from town aboard an ancient steam train — moving out across a massive wooden trestle that's on fire. One reason this sequence looks convincing is … it's real! Pieces of the wrecked train still lie rusting at the bottom of the gorge near Grays Harbor, Washington.
"Runaway Train" (1985)
Co-written by Akira Kurosawa (who was originally slated to direct as well), this "philosophical action movie" concerns three escaped convicts trapped aboard a lash-up of locomotives on a desolate, wintry rail line. Featuring Jon Voight, Eric Roberts and some very unnerving stunt work.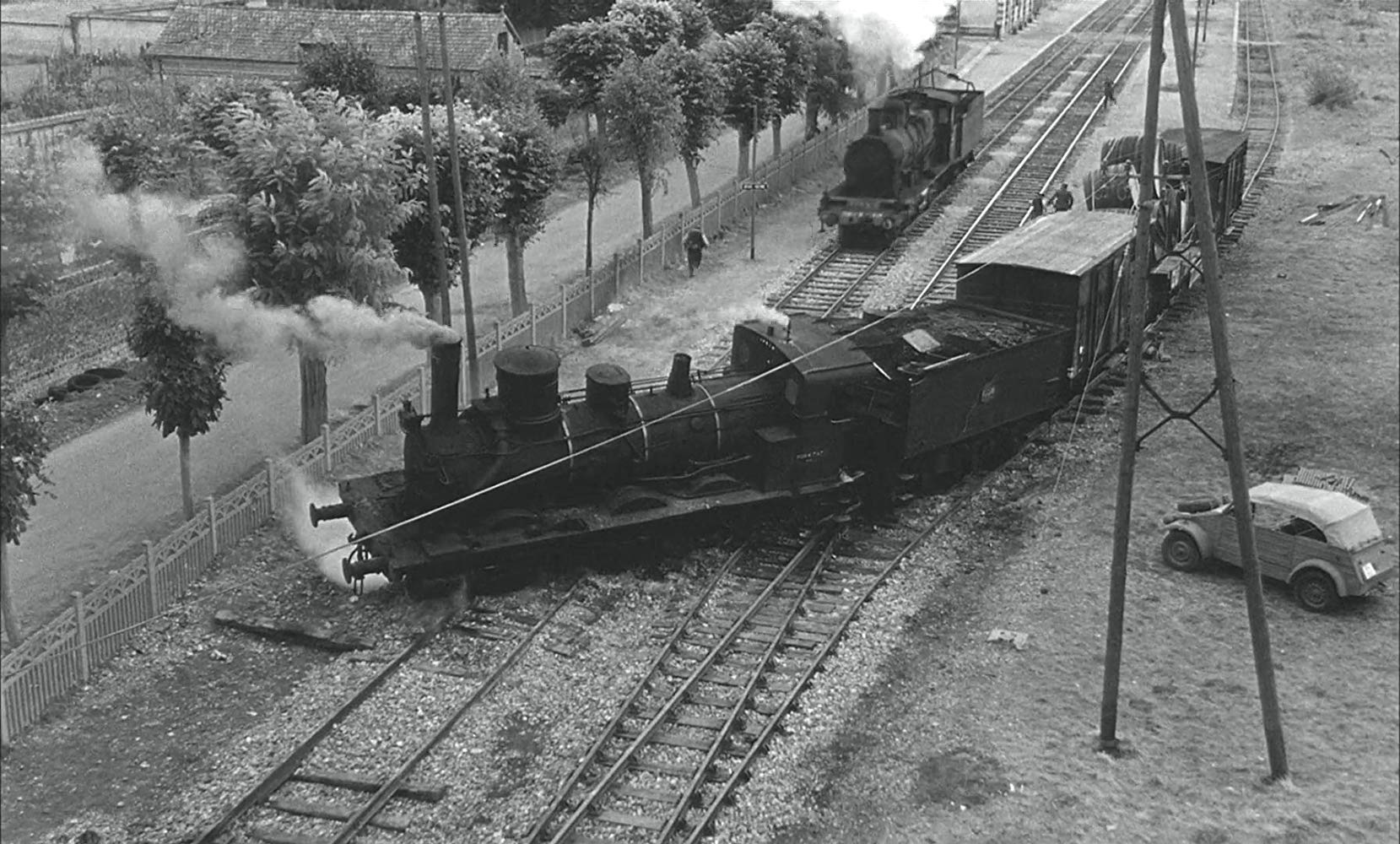 "The Train" (1964)
From acclaimed director John Frankenheimer ("The Manchurian Candidate," "The Birdman of Alcatraz," "Ronin") comes the greatest railroad movie ever made—the action-packed tale of attempts to stop a Nazi train before it leaves France with a cache of paintings heisted from the Louvre. Featuring real trains throughout (no fake effects or miniatures), the action is spellbinding — including a spectacular multi-engine wreck and an early air-raid scene in which the filmmakers actually blew up an aging French railyard. Burt Lancaster does most of his own stunts; like Keaton in "The General" (above), the star even learned how to operate a steam locomotive.
---
Smith is a local speaker and writer. His free showing of "The Train" — with refreshments and discussion provided—is slated for Nov. 15 at New Life Church in Montoursville. For info, write to changsmith2@msn.com.