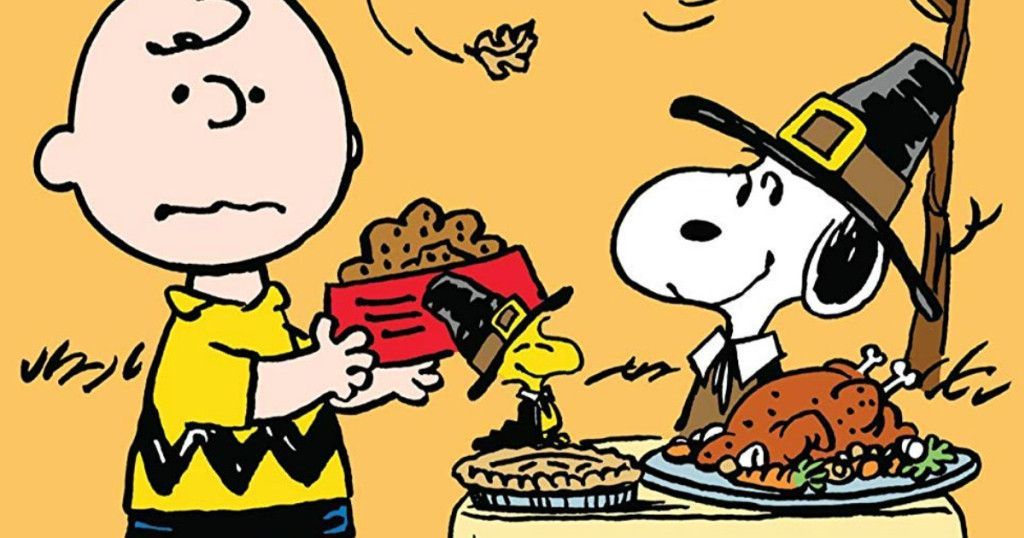 As the winter holidays slip into full gear, look for hundreds of seasonal movies to show up on TV. Before that inevitable onslaught begins, Lycoming Critic's Corner would like to recommend a few films that honor Thanksgiving.
Here are 10:
Planes, Trains and Automobiles (1987)
Most folks' favorite Turkey Day movie features a businessman (Steve Martin) and a good-hearted oaf (John Candy) thrown together on the road trip from hell. Watch for the early Kevin Bacon cameo, and the inimitable Edie McClurg as a car-rental clerk. Written and directed by John Hughes (Home Alone, Breakfast Club). Rated R.
Mouse on the Mayflower (1968)
Beloved made-for-TV cartoon from Rankin and Bass, who also gave us Rudolph, Little Drummer Boy and Frosty the Snowman. At a mere 48 minutes, Mouse features plenty of musical numbers, plus voicing by Tennessee Ernie Ford and Eddie Albert—but good luck finding a decent copy to watch. Not rated.
Nobody's Fool (1994)
Late-career favorite with Paul Newman as a ne'er-do-well who reunites with his son on Thanksgiving. Co-starring Bruce Willis, Melanie Griffith and—in her final role—Jessica Tandy. Rated R.
Broadway Danny Rose (1984)
Neglected gem from Woody Allen about a no-luck talent scout (Allen) and his ragtag performers, who—in a charming final scene—gather on Thanksgiving for frozen turkey and low-budget beer. Allen's Hannah and Her Sisters is actually more focused on the holiday—but I like this film better. The climactic shoot-out among Macy's parade floats is a classic. Rated PG.
By the Light of the Silvery Moon (1953)
Sequel to the enormously successful On Moonlight Bay (1951), both based on stories by Booth Tarkington. This musical stars Doris Day and Gordon MacRae, along with young Billy Gray, who wants to save the family turkey from its impending fate. Not rated.
Pieces of April (2005)
In this comical and moving dramedy from director Peter Hedges, Katie Holmes shines as a misfit daughter who, in a cramped Manhattan apartment, struggles to ready a turkey dinner for her suburban family—including her abusive mother, who is dying of cancer. Co-starring Oliver Platt, Derek Luke and Allison Pill, with an Oscar-nominated performance from Patricia Clarkson.
Hedges, incidentally, is the man behind Dan in Real Life and What's Eating Gilbert Grape; he's also father to the red-hot young actor Lucas Hedges (Lady Bird; Manchester by the Sea; Three Billboards Outside Ebbing, Missouri). Rated PG-13.
The New World (2005)
Perhaps the best of many movies about the Pilgrims (Pocahontas, Squanto, Mayflower Adventure), World stars Colin Farrell as John Smith. Directed by Terrence Malick (Badlands, Days of Heaven, the forthcoming Hidden Life)—with Malick's typically stunning visuals and slow, deliberate pace. Rated PG-13.
Home for the Holidays (1995)
Jodie Foster directed this comedy with Holly Hunter as a luckless single mom who hosts a chaotic family gathering on Thanksgiving. Solid cast includes Anne Bancroft. Steve Guttenberg, Charles Durning, Claire Danes and Robert Downey Jr. Rated PG-13.
A Charlie Brown Thanksgiving (1973)
Perennial animated favorite in which the lovable Peanuts protagonist whips up a makeshift Thanksgiving dinner for friends (his unlikely menu includes toast and jelly beans). With piano music by the brilliant Vince Guaraldi. Not rated.
What's Cooking? (2000)
Four ethnic families—black, Hispanic, Jewish and Vietnamese—struggle with family quarrels and modern culture as they gather in various homes on Thanksgiving. Politically, the movie leans too far left for my tastes, but it's well acted, with mouth-watering chow scenes; plus, it's a favorite of my mother's—and we all know, you don't argue with Mom on Thanksgiving. Rated PG-13.
Gratitude also to the websites Kaboose and Squidoo, plus several Facebook friends, for helping me compile this list.
---
Smith is a writer, speaker and teacher in Central Pennsylvania. His latest book is Transparency: A Cure for Hypocrisy in the Modern Church. For more information, visit josephwsmithiii.com or write to changsmith2@msn.com.