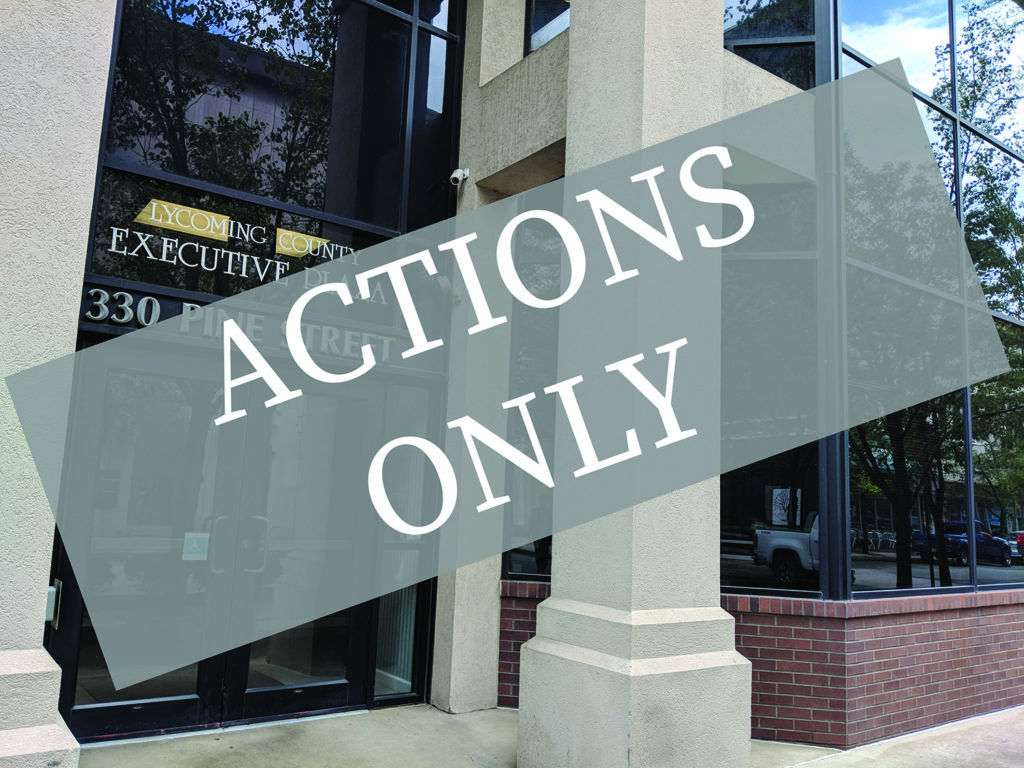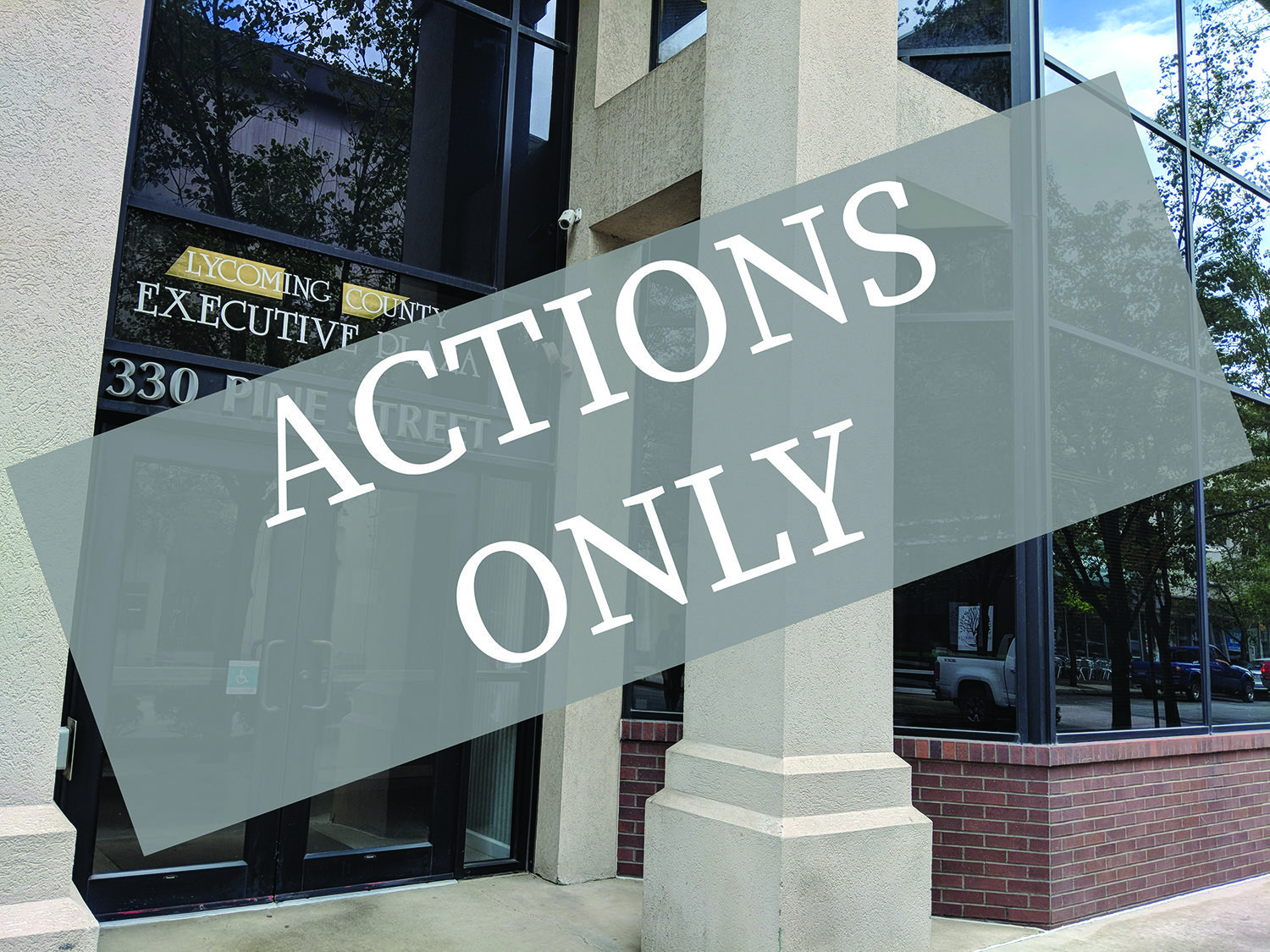 WILLIAMSPORT – The commissioners held a short meeting Thursday, approving a policy amendment, personnel and an electric contract. On the PULSE publishes a list of action items after each Thursday meeting. 
Approve update to Lycoming County policy 512 – Tool allowance PASS 3-0
A change to have employees forward their tool allowance reimbursement forms to the Accounts Payable Division of the Controller's Office.
Approve the following personnel actions: PASS 3-0
Courts- Dominque J. Gardner – as part time replacement Clerk III – Pay grade 4 – $12.96 per hour per effective 9/30/19 not to exceed 1000 hours annually
Sheriff – Candace Dawes – as a full time promotion/replacement Clerk IV – Pay grade 5 – $ 20.29 per hour effective 10/6/19.
DPS-Communications – Igasha D. Brown – as a fully qualified full time reclassification Telecommunicator IW/E – Pay grade 7 – $18.08 per hour effective 9/22/19.
Approve purchase agreement with Meyer/Hit Electric PASS 3-0
A purchase in the amount of $14,548.35.
The commissioners present were Rick Mirabito, Jack McKernan and Tony Mussare.
The next commissioners meeting will be at 10 a.m. Tuesday, Oct. 1.