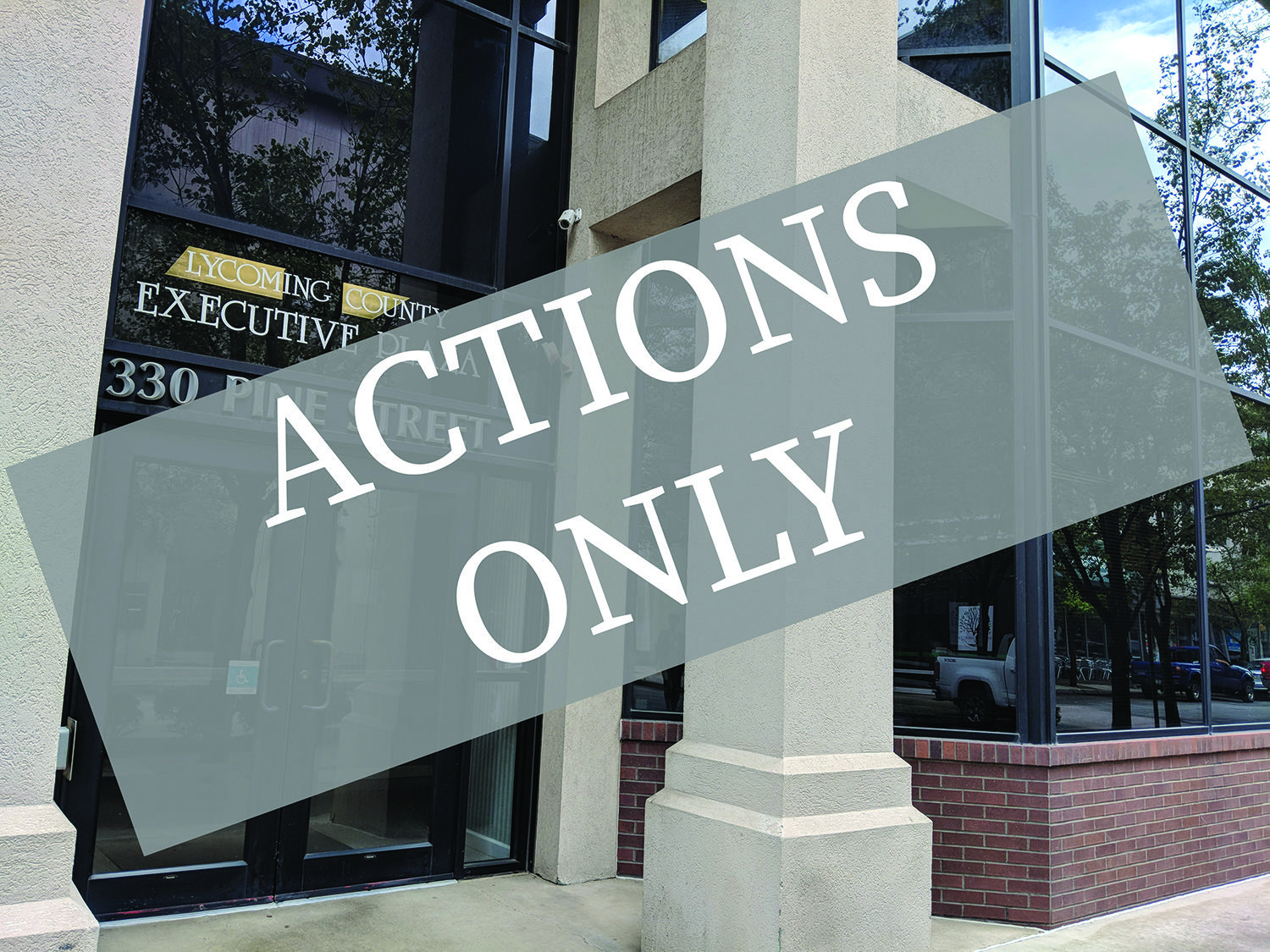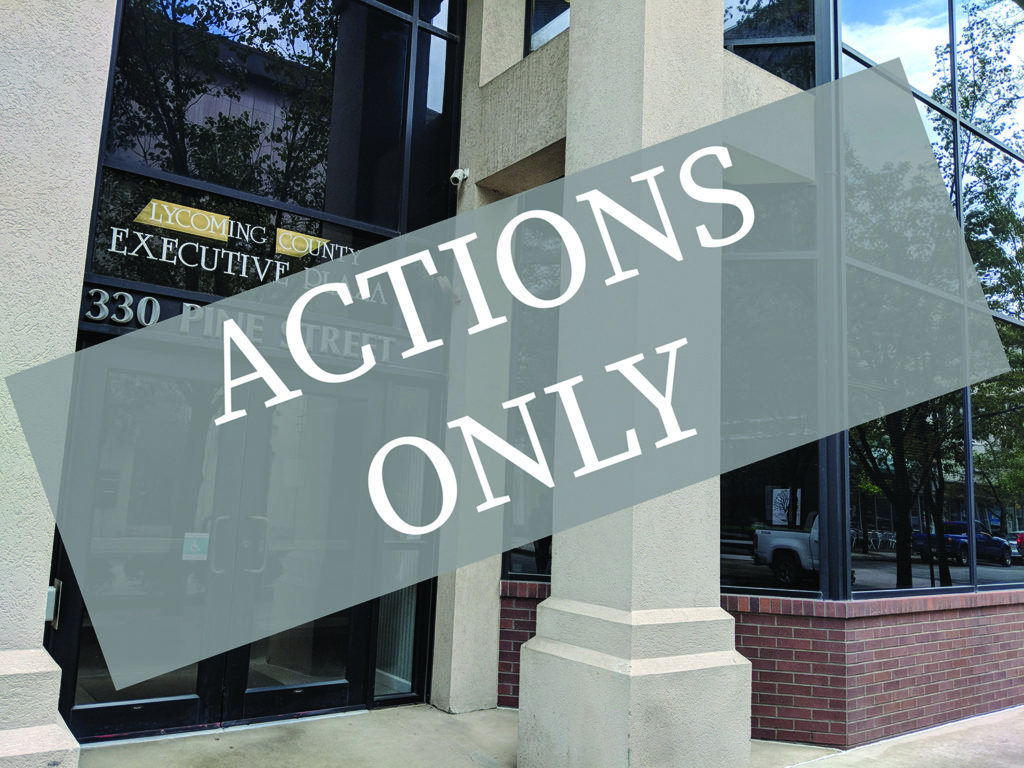 WILLIAMSPORT – The Lycoming County commissioners approved new personnel, funds for a Susquehanna River Walk extension and a contract for the landfill during their Thursday meeting. On the PULSE publishes a list of all action items after each Thursday meeting.
Approve update to TDA and Totals Report
RMS – Reclassify one (1) Work Crew Foreman in Support Services pay grades 5/6 to Industrial Maintenance Specialist, Pay grades 7/8.
Approve Revision of Policy and Procedures Policy number: 410 Promotion and Reclassification. PASS 3-0
Approve the following personnel actions. (Votes by item)
Information Services – James Bigelow – as full time replacement PC Technician- pay grade 7 – $18.08 per hour effective 9/16/19. PASS 3-0
Maintenance – David J. Eitel – as full time reclassification Maintenance III/ HVAC – pay grade 8 – $25.00 per hour effective 9/8/19. PASS 3-0
Courts – Judge Tira – Ekaterina S. Ferguson – as a full time replacement Executive Secretary – pay grade 5 – $32,670.68 annually effective 9/8/19. PASS 2-1

Commissioner Rick Mirabito opposed this position because he did not believe the job was necessary to refill and proposed that the four judges, with the exception of President Judge Nancy Butts, could share the remaining three judge secretaries. Commissioners Tony Mussare and Jack McKernan disagreed and Mussare said he spoke with three of the secretaries in the courthouse and advocated that they already have a heavy workload.

Sheriff – John F. Ferster – as new position part time Deputy Sheriff – pay grade PDS – $18.34 per hour effective 9/9/19 not to exceed 1000 hours annually. PASS 3-0
District Attorney –DUI Center – David C. Pletz- as part time replacement Special Detective – paygrade DET – $15.64 per hour effective 9/9/19 not to exceed 1000 hours annually. PASS 3-0
Domestic Relations – Forrest Duffy – as full time replacement Domestic Relations Officer – DRO – $42, 836.33 annually effective 9/23/19. PASS 3-0
Approve List of Approved Contracts below $10,000. PASS 3-0
Eight contracts for August
Approve amendment to agreement DCNR-River Walk Extension C2P2 Grant Amendment -2019. PASS 3-0
The project will expand 2.8 miles of the river walk from Maynard Street to Susquehanna State Park, which includes an additional 0.4 mile extension into Newberry. The total cost of the project is $172,290. With $86,145 from the Department of Conservation and Natural Resources and $86,145 from the Growing Greener funds. 
Award a purchase agreement to Wood's CRW Corporation for the purchase of these new final drive repair parts. PASS 3-0
WCRWC's estimated cost for these new repair parts is $21,079.28.
The commissioners present were Mirabito, McKernan and Mussare.
The next commissioners meeting will be at 10 a.m. on Tuesday, Sept. 10.