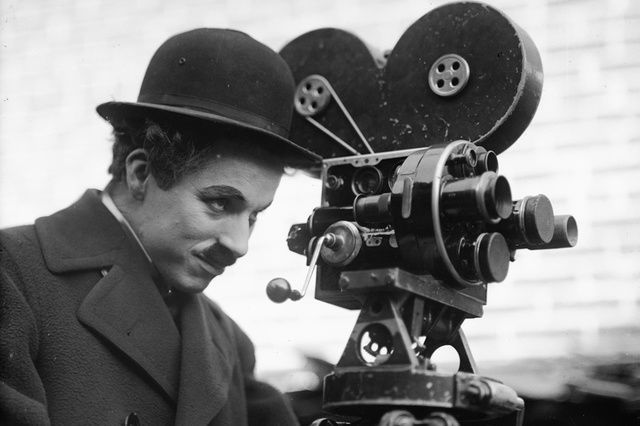 With Quentin Tarantino's love-letter to 70s Hollywood still going strong in theaters, Lycoming Critics Corner this week presents five other great films about Tinseltown:
SUNSET BLVD. (1950)

It's been said that director Billy Wilder made "the best film in every genre": best prisoner-of-war film ("Stalag 17"); best courtroom drama ("Witness for the Prosecution"); best film noir ("Double Indemnity"); best comedy ("Some Like It Hot"); best film about alcoholism ("The Lost Weekend"); and the best film about Hollywood: 1950's "Sunset Blvd."
Opening on a floating corpse, this grim, downbeat satire focuses on aging film star Norma Desmond (gloriously played by aging film star Gloria Swanson), along with the self-loathing gigolo she enlists to script her comeback — and prop up her sagging self-esteem. A terrific William Holden plays the hack, with film director Erich von Stroheim co-starring as Norma's devoted chauffeur. Film also features cameos from such real-life Hollywood figures as Buster Keaton, Hedda Hopper and Cecil B. DeMille.
And yes, Norma's still ready for her close-up.
  (Not rated; 110 min.)
THE STUNT MAN (1980)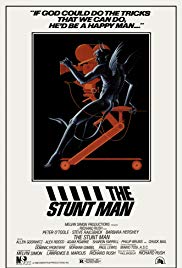 Peter O'Toole gives one of his greatest performances as Eli Cross, a swaggering, self-serving film director in this lesser-known but very entertaining adventure from 1980. Steve Railsback plays a troubled fugitive who stumbles onto Cross's film set and is nabbed for the titular job, quickly getting in over his head.
The Stunt Man is mildly blasphemous as it suggests that film-makers — like the aptly named Cross — have almost divine powers (the movie's tagline: "If God could do the tricks that we can do, he'd be a happy man"); fortunately, most believers don't hold to a higher power as cold, narcissistic and manipulative as Cross is here.
The well-reviewed film should have snagged an Oscar nom for O'Toole (who, unbelievably, never won a statue); it has a twisty plot, plus fine supporting work from Barbara Hershey and Alan Garfield.
  (R; 131 min.)
CHAPLIN (1992)
While movie-lovers and Marvel fans are still basking in the glories of Robert Downey Jr., perhaps it's time to revisit this early entry from his long career.
Downey won the Best Actor Oscar for his uncanny portrayal of silent-film star and director Charlie Chaplin (it's easy to forget how handsome Chaplin was out of costume). Knock-out supporting cast includes Geraldine Chaplin (the star's actual daughter), Anthony Hopkins, Dan Aykroyd, Marisa Tomei, Kevin Kline (as one of his own role models, Douglas Fairbanks), James Woods and — playing silent-screen beauty Paulette Goddard — modern-screen beauty Diane Lane.
Directed by Richard Attenborough, who also helmed "A Chorus Line," "Gandhi" and "A Bridge Too Far" — but who is still best known for playing dinosaur-designer John Hammond in the original "Jurassic Park."
"Chaplin" was co-written by the veteran William Goldman, who passed away in November, leaving behind such beloved works as "Butch Cassidy and the Sundance Kid," "All the President's Men" and "The Princess Bride."
  PG-13; 143 min.
HAIL, CAESAR! (2016)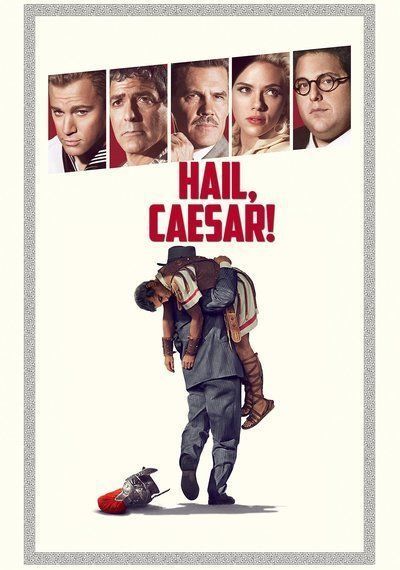 Despite such terrific works as Fargo, True Grit and Raising Arizona, this remains my favorite Coen Brothers film — an ode to the Golden Age of Hollywood, and a cinephile's dream come true:
Luscious sets, a dozen or more subplots, an eye-popping cast … and colorful tributes to such Hollywood staples as Esther Williams, Singin' in the Rain, Gene Autry, Ben-Hur and North by Northwest. Somehow, the Coens are able to gently mock the foibles of this era while also paying homage to its glorious excesses. And to top it all off, they turn the whole thing into a parable on the life of Jesus Christ!
Set in the fifties, the film covers several movies being made at fictitious Capitol studios; but its focus is a biblical epic called Hail, Caesar! A Tale of the Christ — which serves as a symbolic backdrop to the main character. That would be one Eddie Mannix (Josh Brolin), a studio fixer who, like Christ, tirelessly labors over his wayward flock — prompting, prodding, pushing and pulling even as he himself must resist the temptations of a cushier but less noble job.
It's impossible to do justice here to the depth and complexity of the Coens' ideas in this wonderful film; but even if you don't pick up any of that, you'll love the lovely production design, and the tasty cast: George Clooney, Scarlett Johansson, Channing Tatum, Ralph Fiennes, Tilda Swinton, Jonah Hill, David Krumholtz and a charming Alden Ehrenreich ("Solo") as guileless cowboy-star Hobie Doyle.
You just can't argue with a cast like that.
  PG; 106 min.
SINGIN' IN THE RAIN (1952)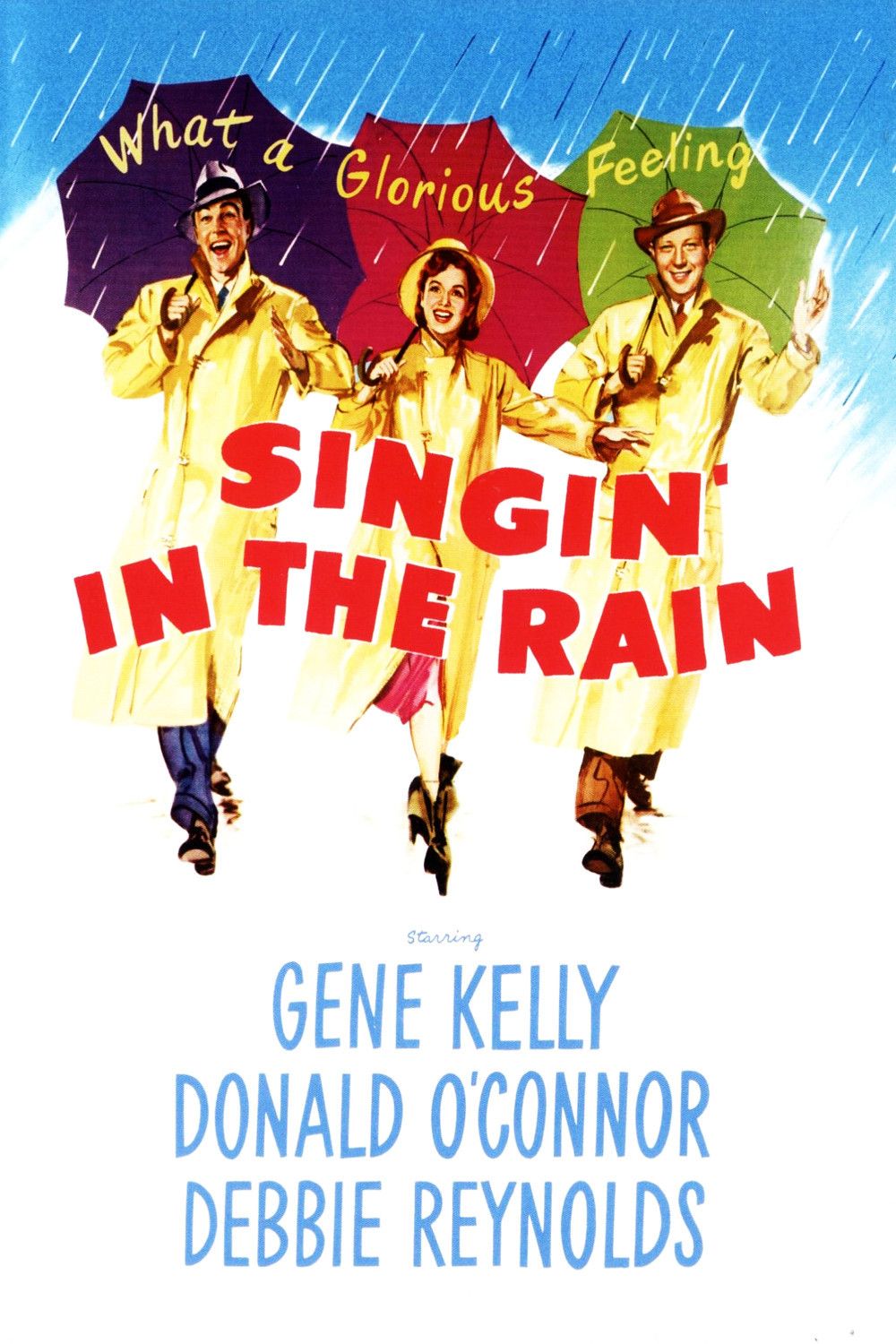 Colorful, larger-than-life musical comedy about two beloved silent-film stars — Lockwood and Lamont, played by Gene Kelly and Jean Hagen — who struggle to make the transition to sound pictures in the late 1920s.
Directed by Kelly and Stanley Donen (the latter handled "Charade," "On the Town" and "Seven Brides for Seven Brothers"), "Singin'" features one knock-out song-and-dance number after another: "Moses Supposes" (my own fave); "Make 'Em Laugh," with uproarious antics by Donald O'Connor; "Good Mornin'," with Kelly, O'Connor and a very young Debbie Reynolds; and the delicious title track, with Kelly splashing through raindrops and puddles as he realizes he is falling in love.
Funny, gorgeous, romantic, irresistible; in my opinion, one of the five greatest movies ever made.
  G; 100 min.
---
Smith is a local writer, speaker and film critic. You can learn more about him at josephwsmithiii.com.
Or, if you want to haggle about those other four "greatest movies," write to robbwhitefan@gmail.com.