2020 Election
President of the United States Candidates
Donald J. Trump/Mike Pence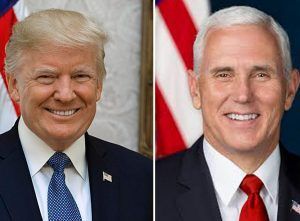 Donald Trump is the incumbent President of the United States.
Pence joined Congress in 2002 and in 2012 became the governor of Indiana. In 2016 he became Trump's running mate for president.
Running Platform
Increasing job opportunities
Enforcing immigration laws
Building up U.S. military forces
Jo Jorgenson/Spike Cohen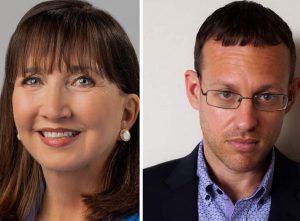 Jorgenson earned her MBA and became marketing representative for IBM. Relocating to Greenville, S.C. in 1983, she started her own software sales business. After taking a career sabbatical to raise her two children, she became a partner in a software duplication company, later taking over as president and sole owner. She founded a business consulting company in 2002 and continues working with select clients.
Cohen started a web design company in 1999.  He retired from that 3 years ago to promote libertarian ideas fulltime. His great aim is to make people more familiar with voluntary solutions and property rights.
Running Platform
Reduce healthcare costs through price competition
Reduce government spending
Promoting neutrality in international conflicts
Joe Biden/Kamala Harris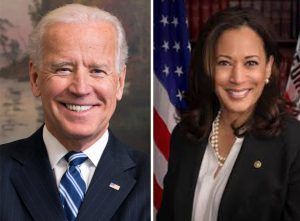 Joseph Robinette Biden Jr. served as the 47th vice president of the United States from 2009 to 2017. Biden also represented Delaware in the U.S. Senate from 1973 to 2009.
In 2010, Harris became the first Black woman to be elected California Attorney General, overseeing the country's second largest Justice Department. She was elected to the U.S. Senate in 2016.
Running Platform
Promote infrastructure and clean energy
Racial equality across America
Keep manufacturing jobs in the United States