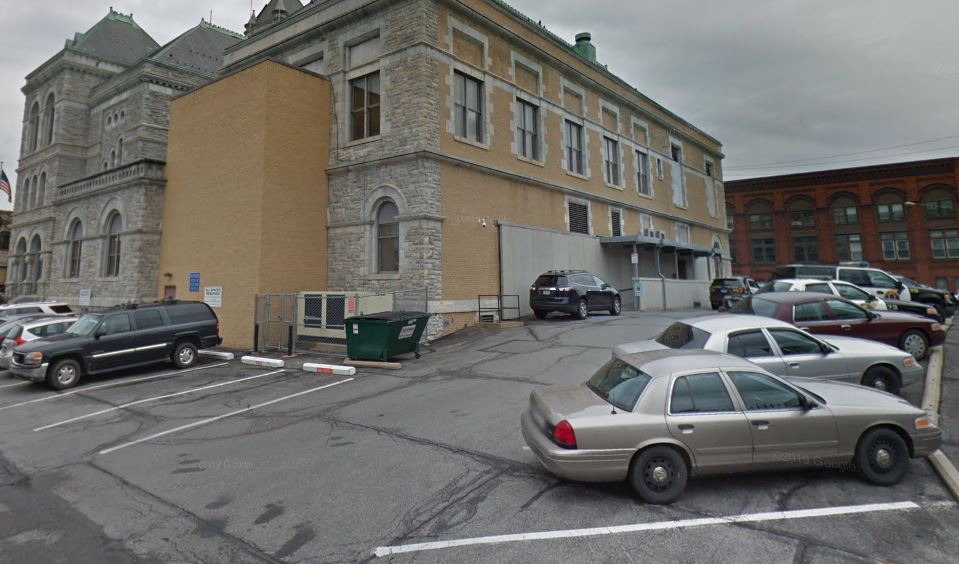 WILLIAMSPORT – Since the 1970s, the city police department has been in desperate need of more space than City Hall allows it, according to its chief. It may soon get the chance, thanks to a partnership with Lycoming County and UPMC Susquehanna that looks to construct a new building to house multiple public safety departments.
In what may be a step toward greater law enforcement and public safety regionalization countywide, the new building would fill an immediate need as City Hall's repair costs continue to rise and the building continues to be out of compliance with the Americans with Disabilities Act.
"In 1979 when we needed new space, they stuffed us in this building that was built in the 1880s and they've spent millions of dollars over the past 40 years trying to make us fit in here," said city Police Chief Damon Hagan.
Around the same time, new buildings were built for the county courthouse and the county federal building. Now it's time for a new public safety building, Hagan said.
The partnership of area organizations and municipalities includes public safety departments in Williamsport, Lycoming County and UPMC Susquehanna and is seeking to find funding for a new building to house each of these agencies.
Currently only in its preliminary stages, an ad-hoc committee is seeking memorandums of understanding with area partners to raise funds for a feasibility assessment of the new property and building, according to Hagan. A set location has not yet been selected; however, possible sites exist around the city medical center.
The study will determine what is needed to build the new structure, where it should be built and how much funding would be required.
The county is in agreement, according to Matt McDermott, county chief clerk/director of administration, who is heading up the partnership.
"It makes sense to pool the resources," McDermott said. "This could be the starting point for that."
In addition to the city police and the bureau of fire, the new building could house emergency medical services, county forensic offices, the county coroner's office as well as a district judge's office, McDermott said. A building of this caliber will serve as spot to supply resources to area police departments that they may otherwise not have had, he added.
Funding sources for the building have not yet been established. While McDermott said he hopes most of the dollars would come from grants, a local investment is often required and can't be ruled out.
McDermott said he hopes to use Keller Partners, the same D.C. lobbying firm currently used by the county to secure funding for the levee recertification project. He said he is confident it will be able to bring in federal money as well.
The feasibility study will probably last through the upcoming year, McDermott said, and if construction on the building can begin, it will probably be two to three years before it is finished.
McDermott and Hagan agreed that the partnership between the city and the county could serve as an example for police regionalization efforts throughout the county and surrounding region.
"When you start talking to the different municipal officials … they all know that regionalization is the future and where we need to go," McDermott said.