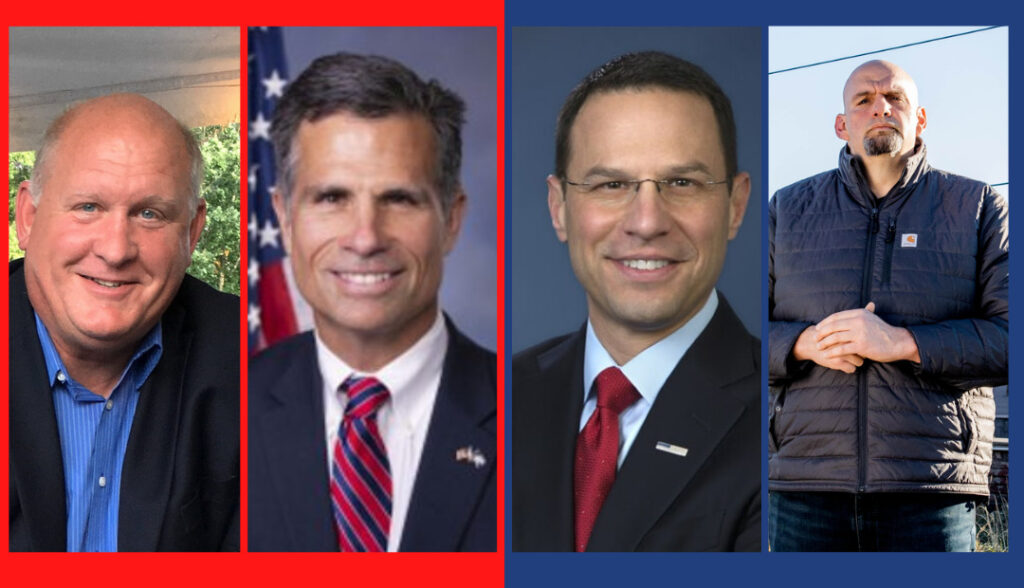 In Central Pennsylvania's local races, Dan Meuser, candidate for the 9th Congressional District, and Glenn Thompson, candidate for the 15th Congressional District, walked away with easy victories, according to the state's unofficial election results Tuesday evening.
Josh Shapiro took the governorship seat from Douglas Mastriano and John Fetterman beat out Mehmet Oz for the state's Senate seat.   
In Lycoming County, voter turnout was 64%, with 46,288 ballots cast. The majority of the county voted red in every race. 
Unofficial election results for Central Pennsylvania and statewide 2022 election races:    
United States Senator
John Fetterman: 2,592,407 (50.62%) WINNER
Mehmet Oz: 2,405,215 (46.96%)
Erik Gerhardt: 69,816
Richard L. Weiss: 28,901 
Daniel Wassmer: 25,247
Governor and Lieutenant Governor
Josh Shapiro:  2,870,555 (55.96%) WINNER
Douglas V. Mastriano: 2,167,492 (42.25%)
Matt Hackenburg: 49,308
Christina DiGiulio: 23,169
Joe Soloski: 19,567
Representative in 9th District in Congress
Amanda R. Waldman: 90,015 (30.37%)
Dan Meuser: 206,346 (69.63%) WINNER
Representative in 15th District in Congress
Mike Molesevich: 88,938 (30.05%)
Glenn GT Thompson: 207,044 (69.95%) WINNER
Representative in the 83rd District General Assembly
Jamie Flick:  16,723 WINNER
Representative in the 84th District General Assembly