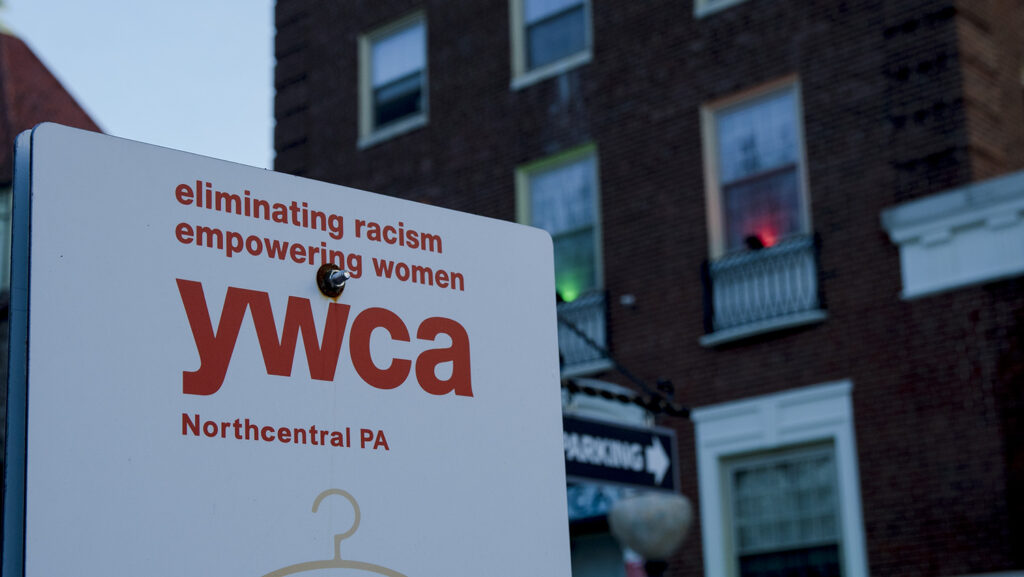 Domestic disturbances are ranked as one of the highest police calls reported in Williamsport in 2022, according to the Williamsport Bureau of Police's crime stats.
The City of Williamsport reported 976 domestic disturbance calls so far in 2022. Not every domestic disturbance call turns into violence or battery, according to Williamsport Police Chief Justin Snyder, however he said that verbal arguments that aren't handled properly by the individuals can often turn violent.
It's difficult," Snyder said. "You're dealing with high emotions with people and it's probably one of the most volatile and most dangerous situations that we inject ourselves into."
Over 1,550 people were impacted by domestic violence in Lycoming County from July 2021 to June 2022, according to Wise Options, a program of the Northcentral Pa YWCA. Also during that time, the organization assisted 554 abuse survivors to obtain protection from abuse orders.
"Domestic violence is happening in every corner of our community," said Amber Morningstar, program director of Wise Options. "It's not something that you can stereotype."
'It's overwhelming'
While domestic violence rates increased from 2020 to 2021, Morningstar said that 2022 numbers have stayed steady since last year.
Morningstar works directly with victims of domestic violence and has worked in the county for nearly 10 years, but she said trying to make an impact against domestic violence is a daunting task.
"The rate seems to always either increase or stay the same but never decrease," Morningstar said. "It's overwhelming for us and for law enforcement."
Space at the Wise Options emergency housing shelter for abuse victims has been at, or near, capacity for more than a year.
"Victims are staying at our shelter for months while they try to find housing," Morningstar said.
The staff at Wise Options are seeing a variety of types of abuse in 2022, but they agree the cases have been harsher this year.
Abuse reports have ranged from strangulation to suspected homicide, according to Morningstar, but most concerning is the amount of abuse against children.
"There were a lot of minor victims this year," Morningstar said. These cases often include sexual abuse against a child by a parent, gardian or guardian's partner.
The Wise Options 2021/2022 report showed that 242 abuse cases involved children.
"To better assist survivors we need a strong network with key stakeholders, specifically with law enforcement responding to victims in our community," Morningstar said.
Through a Justice Assistance Grant through the Pennsylvania Commission on Crime and Delinquency, the YWCA is partnering with the Williamsport Bureau of Police to enhance trust within the community and to promote safe and effective interactions.
In addition to partnering between law enforcement and local organizations, Snyder added that the responsibility in many domestic cases should also lie with the individuals.
"We've got to hold them accountable," Snyder said. "We often try to push to everybody else like it's everybody else's problem, not the individuals. It's something they've got to fix."
City officers as well as other local municipalities often partner with Wise Option, sending them victims of domestic violence and using them as a resource for training and support, according to Morningstar.
She added that anyone who is a victim of domestic violence should reach out to Wise Options for support, resources or emergency housing.
"We're here 24/7 and we are ready to help them in any way that we can," Morningstar said. "We have a slew of services to help them to rebuild their lives and be safe."