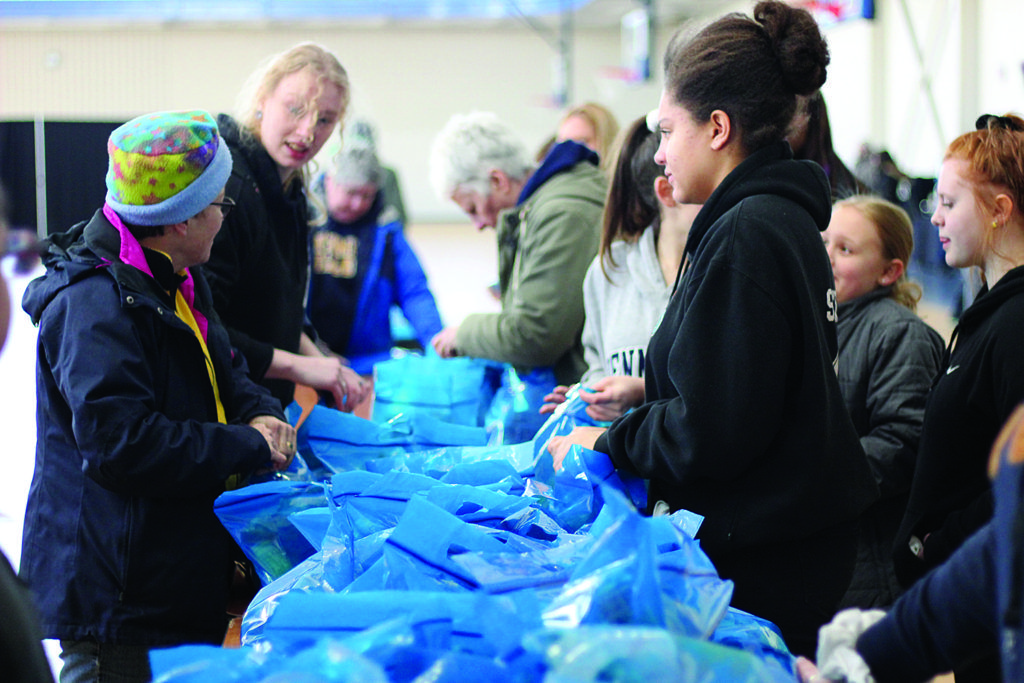 An act of love and a call for community engagement brought more than 200 people together to pack meal kits Monday morning.
"We always wanted to help reach out to the community," said Liling Carothers, of Williamsport, who came to pack food with her son, Bryan, and daughter, Sarah.
The More Than a Meal food packing event, led by the Central Pennsylvania Food Bank and held at Lycoming College, boasted over 1,000 meal kits and 500 backpacks stuffed with food, according to Joe Arthur, executive director of the food bank.
An additional 1,000 bags of apples were filled to supply the local food bank.
Apples are one of the ways the food bank is "fighting hunger with healthy meals," Arthur said. The apples were used in the backpacks for kids, and the meal kits were filled with ground turkey chili and whole wheat pasta.
The meals stay local, Arthur said, adding that one in nine people in Lycoming County struggles with hunger, a number similar to the state average. A third of those are children.
Hunger affects the "folks we know every day," Arthur said. Six in 10 are working families.
The event was held in in partnership with Pennsylvania College of Technology, the Beloved Community Council and Step Americorps.
"Partnerships are critical" when it comes to bringing a community together, Arthur said.