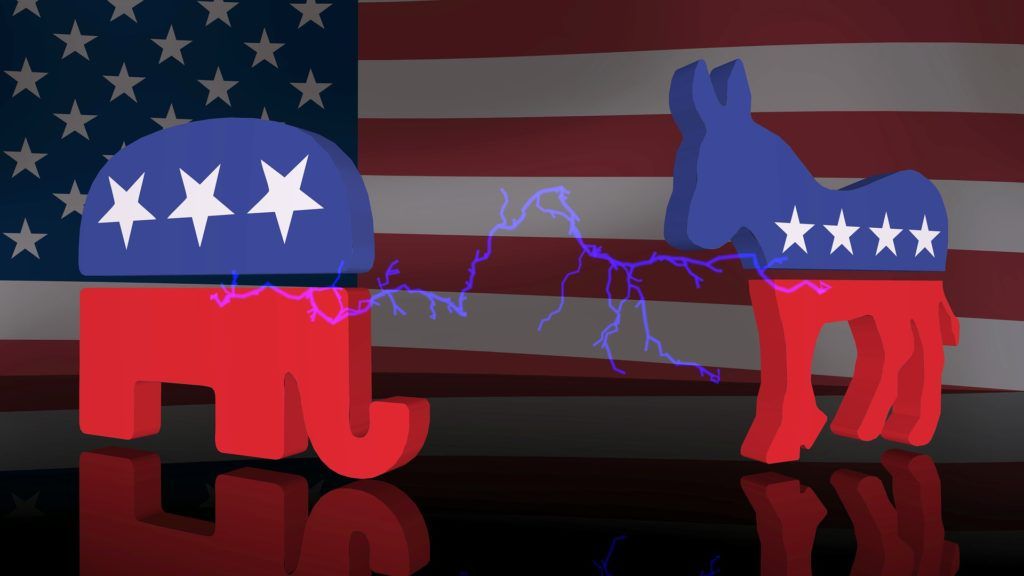 In addition to the General Election, the first week of November is full of theater shows, art presentations and community dinners. Temperatures will dip down to a high in the mid 50s and lows all the way to the 20s, with a chance of snow toward the end of the week.
Sunday, Nov. 3
Matty, An Afternoon with Christy Mathewson
This one man show, created by Eddie Frierson, tells the story of America's first sports hero! Matty was an adviser to presidents. He was the toast of New York with George M. Cohan and John McGrow. He was a philosopher, teacher, scholar, national idol and an international celebrity. He attended college at Bucknell University, where he served as class president and played on the school's football, basketball, and baseball teams. Prior to the performance, starting at noon, you can enjoy the sounds of music from the period in which Mathewson lived, offered by Ruth Blankenship and Judy Blee. Proceeds will benefit the Union County Veterans 4th of July Parade and the Lewisburg Downtown Partnership.
When: 1 to 4 p.m.
Where: Campus Theatre, 413 Market St., Lewisburg
Cost: $15
For more information, click here.
Music for Our Lady
Members of the Lycoming College music faculty, students, and musicians of St. Boniface Church present 'Music of Our Lady', conducted by Gary Boerckel. The program includes a collaboration of the St. Boniface Choir, guest singers, and current and alumni members of the Lycoming College Choir performing John Rutter's 'Magnificat' with additional music by Biebl, Gabrieli, Mascagni, and Pergolesi. A brass ensemble sponsored by the Lycoming College Music Department will be featured as well as vocal soloists Bernadette Boerckel, Nathan Fulkerson, Brian Scott, and Sara Scott. The concert is free and open to the public.
When: 3 to 4
Where: St. Boniface Parish, 326 Washington Blvd., Williamsport
Cost: Free
For more information, click here.
Monday, Nov. 4
Undead curated by Johnny Romeo
Internationally acclaimed Australian Pop painter Johnny Romeo is proud to present his exciting new group show, UNDEAD. Romeo's anticipated return to Williamsport, Pennsylvania comes off the back of two previous community initiatives, 2017's 'LA Residency (Local Access Residency)' and 2018's 'Notes From the Underground'. Curated by Australia's leading Pop artist and culture jammer, UNDEAD explores the notion of mortality and what it means to be remembered. Working with Williamsport-based art gallery Arthaus Projects, Johnny Romeo has delivered a dynamic show that centres on the theme of 'something, someone or somehow DEAD but not forgotten'.
When: Daily
Where: 140 W. Fourth St., Williamsport
Cost: Free
For more information, click here.
Community dinner
The First United Methodist Church will host a free community dinner at the Pajama Factory. It is open to the public and is met to meant to build community and make the world a better place.
When: 5 to 6 p.m.
Where: Pajama Factory, 1307 Park Ave., Williamsport
Cost: Free
For more information, click here.
Rockin' Around The City – A Fundraising Event for the UMC
The Uptown Music Collective presents the first Rockin' Around The City fundraising event!Grab your friends and come experience the music of the Uptown Music Collective in a whole new way, while drinking and dining at some of our favorite local restaurants!
When: 5 to 9:30 p.m.
Where: 343 Pine St., Williamsport
Cost: $75
For more information, click here.
Tuesday, Nov. 5
Election Day
The polls open at 7 a.m. and close at 8 p.m.
Check out candidates and more information here.
Wednesday, Nov. 6
1 Million Cups Susquehanna Valley
1 MILLION CUPS (1MC) educates, engages, and accelerates early-stage startups; building on the notion that entrepreneurs discover solutions and thrive when they collaborate over a cup of coffee. This event will feature presentations from 2 local entrepreneurs, followed by audience engagement around the central theme of "What can WE as a community do to help YOU?". Attend to connect with a community of innovators and entrepreneurship enthusiasts; and to support local startups! Apply to be a PRESENTER at: https://www.1millioncups.com/susquehanna
When: 10 to 11 a.m.
Where: 416 Market St., Lewisburg (Third floor program room)
Cost: Free
For more information, click here.
Lasagna dinner
Trinity Episcopal Church will hold a lasagna dinner that includes meat lasagna, salad, bread, beverage and dessert. Take-out is available.
When: 4 to 6:30 p.m.
Where: 844 W 4th St, Williamsport
Cost: $10.25 for adults, $5.50 for children (12 & younger) or $7.25 for lasagna only
For more information, click here.
Thursday, Nov. 7
You're a Good Man, Charlie Brown
Classic comic book characters come to life – from bossy Lucy, in love with piano-playing Schroeder, to Snoopy in the doghouse, and the "blockhead" himself – Charlie Brown! Brief vignettes span the months from Valentine's Day to Beethoven Day, from wild optimism to utter despair. The whole gang is here, whether you're keen to fly with the Red Baron, moon over the Moonlight Sonata, or do your best to find "Happiness."
When:

Nov.7-8 at 7:30 p.m.
Nov. 9 at 2:00 p.m.
Nov. 9 at 7:30 p.m.
Nov. 10 at 2:00 p.m.

Where: 100 W. Third St., Williamsport
Cost: Buy tickets
For more information, click here.
Snatch It Or Hatchet: an art auction/fundraiser for Arthaus
Calling all artists and collectors! We want your unwanted paintings for a fundraiser event we are working on with the Hatchet House. Now I know what you are thinking… Hatchets and art… what is that about? Well, we are teaming up with The Hatchet House for a first annual fundraiser called "Snatch It or Hatchet." The premise is simple, from now until November 6th we will be accepting artwork that you've either fallen out of love with, are frustrated with, or just want to get rid of.
When: 7 to 9 p.m.
Where: 362 Market St., Williamsport
Cost: Donation
For more information, click here.
Friday, Nov. 8
Beauty and the Beast: The Broadway Musical
Step into the enchanted world of Broadway's modern classic, Disney's "Beauty and the Beast"! This musical brings the same Broadway-quality, live performances you've come to expect from Christ Wesleyan Theatre Productions. The classic story tells of Belle, a young woman in a provincial town, who takes the place of her imprisoned father in the castle of a Beast, who is really a young prince trapped under the spell of an enchantress. If the Beast can learn to love and be loved, the curse will end and he will be transformed into his former self. But time is running out. If the Beast does not learn his lesson soon, he and his household will be doomed for all eternity.
When:

Thursday, Nov. 07: 7 – 10 p.m.
Saturday, Nov. 09: 2 – 5 p.m.
Saturday, Nov. 09: 7 – 10 p.m.
Sunday, Nov. 10: 2 – 5 p.m.

Where: Christ Wesleyan Church, 363 Stamm Road, Milton
Cost: $15
For more information, click here.
Saturday, Nov. 9
Christmas on the Farm
A shopping experience featuring local artists showcasing jewelry, homemade baked goods, wine, home decor/drink ware, quilts/sewn gifts, wooden bowls, canvases, soul stones, candle pods, mandalas, cbd oils, and much more ! A percentage of all profits will be donated to Team Fisher, a local cystic fibrosis support group.
When: 10 a.m. to 4 p.m.
Where: Shimy Shack Farm, 401 Broad Road, Aaronsburg
Cost: Free
For more information, click here.
Fall into the Blues 2019 – Billtown Blues Association
The Billtown Blues Association proudly presents Fall Into The Blues 2019. This annual fundraising event is set for Saturday, November 9th in the Garden Terrace Room of the Genetti Hotel, starting at 4pm. General Admission is $15, and card-carrying BBA members receive admission for $10. Proceeds from this event are intended to offset financial support the BBA offers its March 2019 Audition Concert winners. Winners of the BBA Audition 2019 concert were Mini Mojo in the solo/duo category, and The Benjamin Vo Blues Band in the band category.
When: 4 to 9 p.m.
Where: Genetti Hotel. 200 W. Fourth St., Williamsport
Cost: General admission: $15
For more information, click here.
Lewisburg Fall Community Cleanups
Lewisburg Neighborhoods invites the community to come out each fall to participate in the International Coastal Cleanup right here in Central PA. We intercept trash in the public space and along the waterways in town hoping to halt its march down the Susquehanna, into the Chesapeake, and out to the ocean. For the first of the fall cleanups, we make special arrangements with the local Railroad and get permission to also cleanup along the railroad tracks through town.
When: 1 p.m.
Where: Hufnagle Park, South Sixth Street, Lewisburg
Cost: Free
For more information, click here.
Veteran's Day Parade
Bloomsburg Veteran's Day Parade forms at the Bloomsburg Geisinger Hospital front parking lot on Lightstreet Road, Bloomsburg. It steps off at 10:00 am. It ends at the Bloomsburg Fire Hall on Market Street, Bloomsburg. There is a short program and meal at the conclusion of the parade and that is all held at the Bloomsburg Fire Hall, 911 Market St. If they have questions or would like to participate they can call Levonia Pollard at 570-784-5272.
When: 9:30 to noon
Where: Main Street, Bloomsburg
Cost: Free
For more information, click here.
Williamsport Community Challenge Trail Races
We are pleased to announce the Williamsport Water Authority is allowing us to run this year's Community Challenge trail race on the pristine watershed property located in Duboistown, PA. This year's event will include a beautiful and challenging half marathon course with expanded single track trails, a 10k course of single and double track trails, and a new 5k course through beautiful wooded terrain. Capacity is limited to 250 total participants.
When: 10 a.m.
Where: 1600 Mosquito Valley Road, Williamsport
Cost: $20 to $40