Star of more than 50 films, Emma Thompson is the only person ever to win an Oscar for both performance and writing: Best Actress in "Howards End" (1992) and, a few years later, Best Adapted Screenplay for "Sense and Sensibility."
With several more films forthcoming, the British actress remains a bankable star even though she recently celebrated her 60th birthday.
In honor of her June 14 opening in both "Late Night" and "Men in Black International," Lycoming Critic's Corner presents 10 of Thompson's best:
"Howards End" (1992)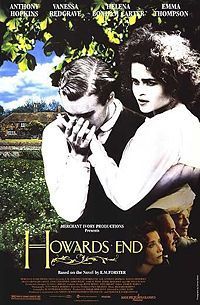 Arguably the actress's finest hour, this sprawling drama beautifully adapts E. M. Forster's 1910 novel of colliding economic and social mores in Edwardian England. Thompson is ably supported by Anthony Hopkins, Helena Bonham Carter and Vanessa Redgrave. A masterpiece — one of my all-time favorite movies. Recently remade as a four-episode miniseries (Starz, 2017-18).
"Much Ado About Nothing" (1993)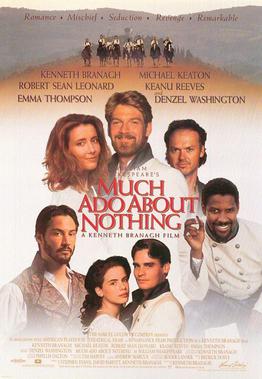 When Thompson was married to actor-director Kenneth Branagh, they made several films together ("Henry V," "Dead Again," "Peter's Friends"); this splendid, sunlit Shakespeare adaptation is a particular highlight. Romantic, funny and beautifully acted, it features a to-die-for cast: Denzel Washington, Michael Keaton, Imelda Staunton, Kate Beckinsale and Keanu Reeves.
"Junior" (1994)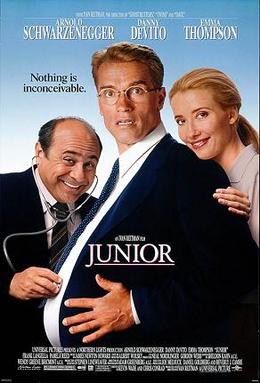 Two geneticists team up with a new drug that enables the man (Arnold Schwarzenegger) to carry a child — even as he and his fellow-doctor (Thompson) begin to fall for one another; she also happens to be the other parent! The awkward-sounding film flopped at the box office, but it actually works — thanks to a funny script, a solid cast (Danny DeVito, Pamela Reed, Frank Langella) and strong direction from comedy veteran Ivan Reitman ("Meatballs," "Stripes," "Ghostbusters").
"Sense and Sensibility" (1995)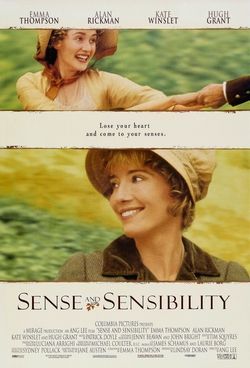 OK, OK, maybe this is Thompson's finest. Her own dazzling adaptation of Jane Austen's 1811 novel, it's a virtually perfect film. Here, the actress plays the oldest of three sisters who teeter on the brink of penury when their father dies and a cruel in-law gobbles up the estate. Incredibly romantic, with a hair-raising final scene and a top-notch cast: Hugh Grant, Gemma Jones, Kate Winslet, Alan Rickman and Hugh Laurie. Directed by Ang Lee ("Brokeback Mountain," "Life of Pi"). Austen fans take note: This film's finest scene, in which Thompson's Elinor quietly bestows a career on her former beau, is not in the book. And for trivia buffs: Greg Wise, who here plays the villainous Willoughby, has been Thompson's husband since 2003.
"Stranger Than Fiction" (2004)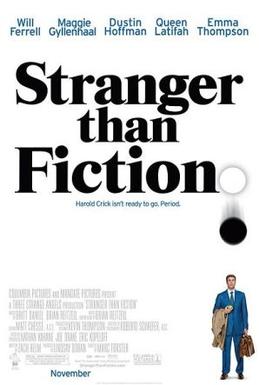 A delicious existentialist rom-com starring Will Ferrell as a hapless man who discovers that his life is being narrated by a famous author (Thompson). Since she has a penchant for killing off her protagonists, the man must find her if he wants to stay alive. Co-starring Maggie Gyllenhaal, Queen Latifah and Dustin Hoffman.
"Last Chance Harvey" (2008)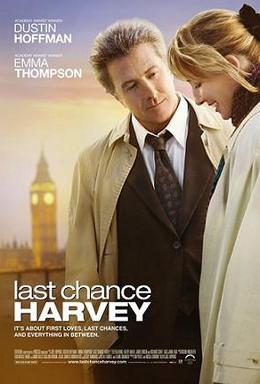 Speaking of Hoffman: Both he and Thompson are simply terrific in this lesser-known love story of two late-in-life losers who find each other one weekend in London. Many critics consider this film too corny, but I just love it.   
"Saving Mr. Banks" (2015)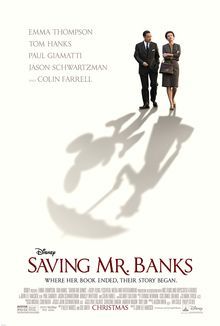 How Thompson failed to score on Oscar nom for this beloved film is beyond me. She plays British writer P. L. Travers, creator of Mary Poppins, while Tom Hanks co-stars as Walt Disney, moving heaven and earth to convince the finicky writer that his studio will do justice to her famous book. Wonderful score by Thomas Newman; directed by John Lee Hooker ("The Rookie," "The Blind Side"); co-starring Colin Farrell, Ruth Wilson and Paul Giamatti.
"Beauty and the Beast" (2017)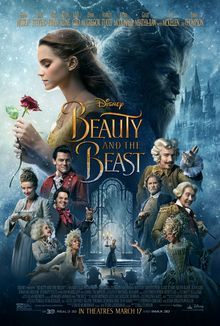 In this live-action reboot of Disney's beloved 1991 hit, Thompson plays Mrs. Potts, part of a large and excellent cast including Emma Watson, Dan Stevens, Ewan McGregor, Kevin Kline, Ian McKellen, Josh Gad and Stanley Tucci. A marvelous film, and one of Disney's many planned reboots. Currently, Thompson is rumored to star opposite Emma Stone in a "101 Dalmatians" prequel called "Cruella," due in 2020.
"Missing Link" (2019)
Thompson has only a small part in this animated gem, but I loved it so much, and it was seen by so few, that I just had to include it on the list. Another gorgeous entry from the reliable Laika Studio ("Coraline," "Kubo and the Two Strings"), it's the tale of a Victorian-era explorer (Hugh Jackman) befriending Bigfoot, who turns out to be literate, cultured, modest — and lonely. Charming, occasionally offbeat and really funny. With Zoe Saldana, Stephen Fry, David Walliams, Timothy Olyphant — and Zach Galifianakis as the endearing "Mr. Link."
"Last Christmas" (2019)
Precious little info is available on the plot of this upcoming seasonal rom-com, but we do know this much: Thompson not only stars — she also co-wrote the script; and it's directed by the reliable Paul Feig ("Bridesmaids," "Spy," TV's "Freaks and Geeks"). Cast includes Henry Golding, Michelle Yeoh, Emilia Clarke ("Game of Thrones") and Patti Lupone. It's due to come out on Nov. 8.
---
Lycoming Critic's Corner is an occasional online look at the exciting world of movies.