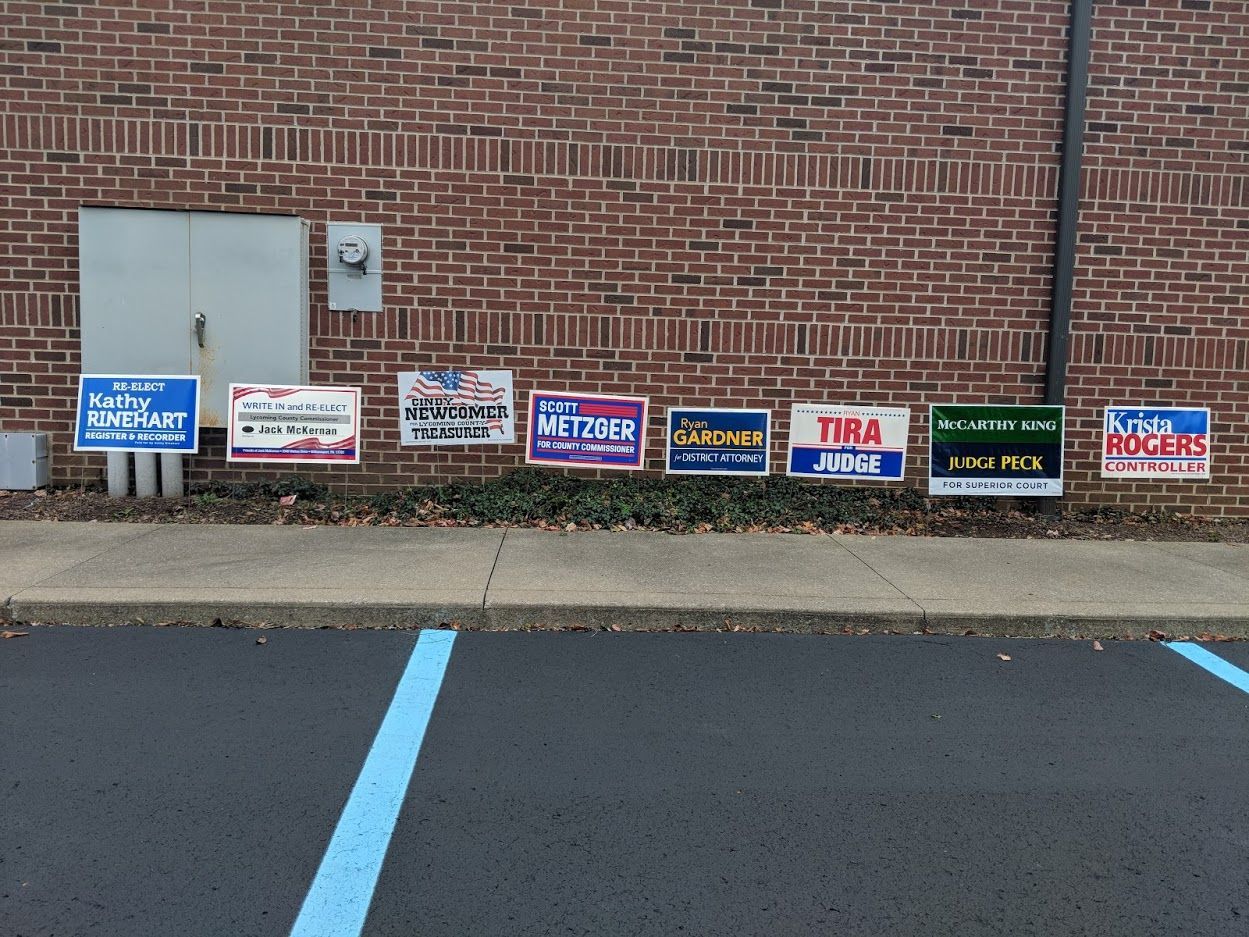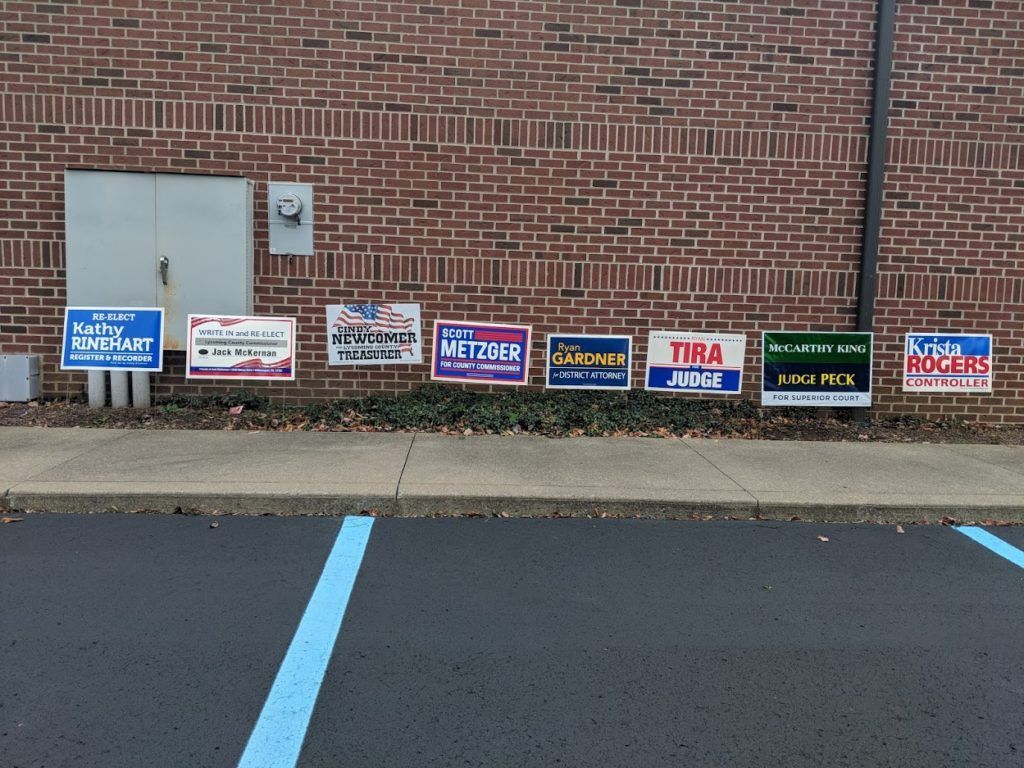 The unofficial results for Lycoming County's municipal election show that just over 38% of the county's 67,854 registered voters turned out to the polls on Tuesday. Nearly 70% voted Republican, 26.5% voted Democrat and about 3% were Independent.
Voters were met with a new ballot system, comprised of paper ballots that were then scanned into a digital machine.
This year's turnout was over 20% lower than last year, however it's on par with the 2015 municipal election – when the commissioners and mayor were last on the ballot.
The unofficial results are below. Official results will begin to be counted on Friday.
Lycoming County Commissioner
Scott Metzger 14,278 (31.27%) WINNER
Tony Mussare 14,046 (30.7%) WINNER
Rick Mirabito 7,861 (17.2%) WINNER
Elliott Weiss 5,519 (12.09%)
Write In 3906 (8.5%)
Williamsport Mayor
Derek Slaughter 2,918 (56.39%) WINNER
Eric Beiter 2,166 (41.86%)
Write-In 91 (1.7%)
Williamsport City Council
Bonnie Katz 2,565 (15..84%) WINNER
Adam Yoder 2,459 (15.18%) WINNER
Jon Mackey 2,339 (14.44%) WINNER
Vincent Pulizzi 2,294 (14.16%) WINNER
Dave Banks 2,207 (13.63%)
Tiasha J. Machuga 2,151 (13.28%)
Bill Hall 2,122 (13.10%)
Lycoming County Prothonotary
Thomas D. Heap 17,491 (70.22%) WINNER
Jeni Nash-Harvey 7,386 (29.65%)
Lycoming County Register and Recorder
Dave Huffman 12,735 (50.49%) WINNER
Kathy Rinehart 12,447 (49.35%)
Williamsport Controller
Margaret Woodring 2,568 (51.54%) WINNER
Millissa Augustine 2,407 (48.3%)
Williamsport Area School District
Lori A. Baer 6,648 (29.51%) WINNER
Jennifer Lake 6,486 (28.79 %) WINNER
Patrick A. Dixon 6,417 (28.48%) WINNER
Star Poole 2,845 (12.63%) WINNER