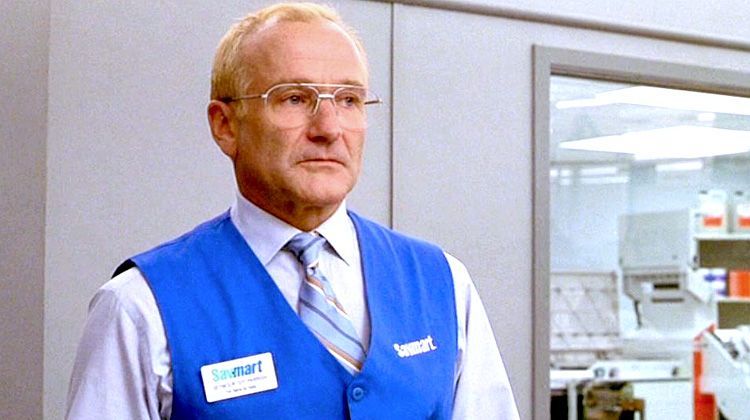 This summer's movie season kicks into full gear on Friday, May 31 with "Ma" — in which an apparently affable middle-aged woman begins hosting teen parties, and then emerges as an obsessive psychopath.
That role is played by the estimable Octavia Spencer, who has made a name for herself with stalwart, likable characters in such films as "The Help," "Hidden Figures" and "Instant Family." So she's playing, as they say, against type — a phenomenon that can make ordinary films a whole lot more interesting.
In honor of Spencer and her new thriller, here are 10 other movies in which the typical "good guy" plays somebody who's … well, maybe not so good.
ACE IN THE HOLE (1951)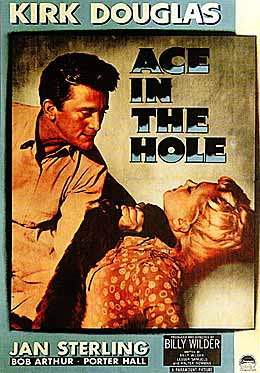 Kirk Douglas has given us tough guys ("Spartacus," "Lonely Are the Brave" … heck, he even made a film called "Tough Guys" with Burt Lancaster, who appears later in this list). But never has Douglas been so reprehensible as in this scathing tale of an unscrupulous reporter exploiting the plight of a man trapped in a collapsed cavern. Directed by the reliable Billy Wilder ("Some Like It Hot," "Sunset Boulevard," "Witness for the Prosecution"), this bitter satire gets more uncomfortably relevant with each passing year.
THE BOYS FROM BRAZIL (1978)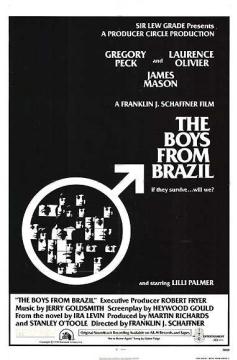 This film's impressive cast includes Laurence Olivier, Denholm Elliott, Anne Meara, Steve Guttenberg and James Mason; but its anti-hero actor is the beloved Gregory Peck. Best known as the iconic Atticus Finch in 1962's "To Kill a Mockingbird" — whom the American Film Institute named the #1 movie hero of all time — Peck plays real-life Nazi viper Josef Mengele, who is found still alive (and still scheming) in 1970s Paraguay. Based on novel by Ira Levin, author of "The Stepford Wives" and "Rosemary's Baby."
THE GOOD SON (1993)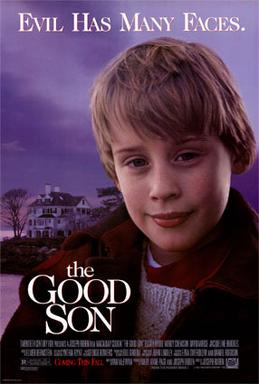 Lesser-known thriller about a boy (Elijah Wood) struggling in the wake of his mother's death. Staying with relatives, he pals around with an initially friendly cousin, who then reveals a psychopathic side that enjoys planning car wrecks and "accidental" murders. And the actor playing this creepy young killer? Macaulay Culkin — just a few scant years after his breakout triumph in "Home Alone." The classic poster for "Good Son" bears the catch-phrase "Evil Has Many Faces" — with a giant close-up of Culkin's grinning cherub.
THE INTRUDER (2019)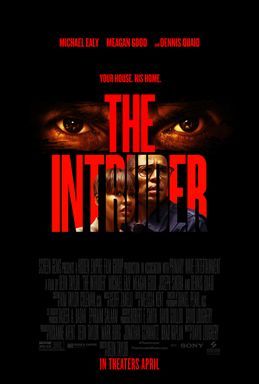 Still playing in some theaters, this modestly successful new thriller stars perennial good-guy Dennis Quaid ("The Rookie," "The Right Stuff," "The Parent Trap") as a "friendly" widower who can't stay away after selling his estate to a young couple. Not a great film, but the likable Quaid has a truly a grand time with the kind of role he's never played before.
MR. BROOKS (2007)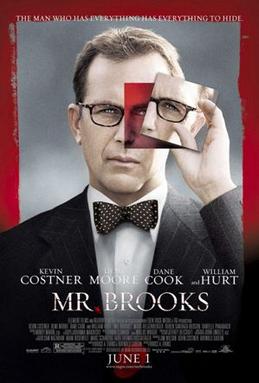 Here, it's Oscar-winning movie hero Kevin Costner ("The Untouchables," "Field of Dreams," "Dances with Wolves") as a successful Portland businessman — who also happens to be a serial killer. It successfully explores the time-tested doppelganger motif, with William Hurt as the murderous voice inside Costner's head. Co-starring Dane Cook and Demi Moore.
THE MORNING AFTER (1974)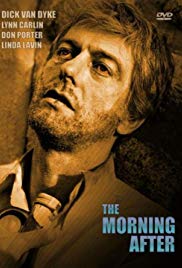 Dick Van Dyke knocks it out of the park as an alcoholic spiraling toward oblivion in this gem from the versatile writer Richard Matheson ("I Am Legend," "What Dreams May Come," "Somewhere in Time," "The Incredible Shrinking Man"). This little-known piece was made for the "ABC Movie of the Week" program that ran in the mid-1970s, producing a number of first-rate films. That is, after all, how Steven Spielberg got his start — with a dandy truck-and-car thriller called "Duel." And, for another against-type role from this same Tuesday night program, see "Savages" — a desert-manhunt tale with Andy Griffith as the villain.
ONE HOUR PHOTO (2002)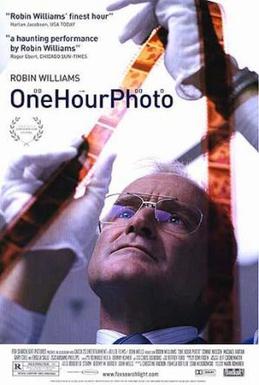 And who could forget the lovable Robin Williams in this unnerving tale of a shy photo clerk who obsesses over pictures of a suburban family — and then begins stalking them. Williams makes the man effectively scary, yet oddly sympathetic. And this was not his only stab at such a role. For another, see Christopher Nolan's same-year thriller "Insomnia," co-starring Al Pacino and Hilary Swank.
PSYCHO (1960)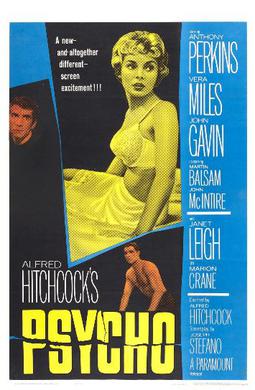 After this landmark shocker from Alfred Hitchcock, Anthony Perkins was forever associated with creeps and killers; but this was not the case when "Psycho" first appeared. Up to then, the handsome young actor had been something of a teen idol, with an onscreen persona radiating reticence and trepidation (see, for example, "Fear Strikes Out" and "Friendly Persuasion"); he even had a modest Top-40 radio hit with "Moonlight Swim." It was indeed this boyish charm that made Norman such a revelation — a now-iconic character whom Perkins played in three sequels. Those films are uneven, but Perkins is always fun to watch, especially in "IV."
ROAD TO PERDITION (2002)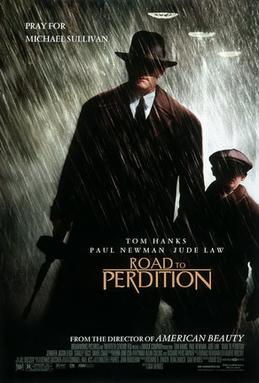 I call this "the greatest movie you never saw" — a real sleeper with first-rate work in every department: direction (Sam Mendes), music (Thomas Newman, say no more), acting, story and photography (the film is dedicated to lensing legend Conrad Hall, who won a posthumous Oscar for it). Tom Hanks stars as a Depression-era hitman who goes on the run from the mob with his 12-year-old son. A masterpiece, with excellent support from Paul Newman, Tyler Hoechlin, Jude Law and Daniel Craig. Don't miss it.
SWEET SMELL OF SUCCESS (1957)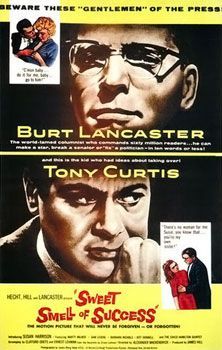 Now justifiably considered a classic, this vicious satire was not a hit at the time—in part because audiences just couldn't stomach Tony Curtis and Burt Lancaster in such detestable roles. Lancaster plays a powerful, narcissistic Manhattan gossip columnist, while Curtis — arguably one of the handsomest hunks Hollywood ever handed us — really goes against type as Lancaster's ambitious, morally bankrupt flunky. The mile-a-minute dialog holds up well under repeated viewings, and the film's cynical take on media manipulation make it, like "Ace in the Hole" above, as relevant today as it was 63 long years ago. For another courageous foray into uncharted territory, see 1968's "Boston Strangler," with Curtis in the title role. But this is a better film.