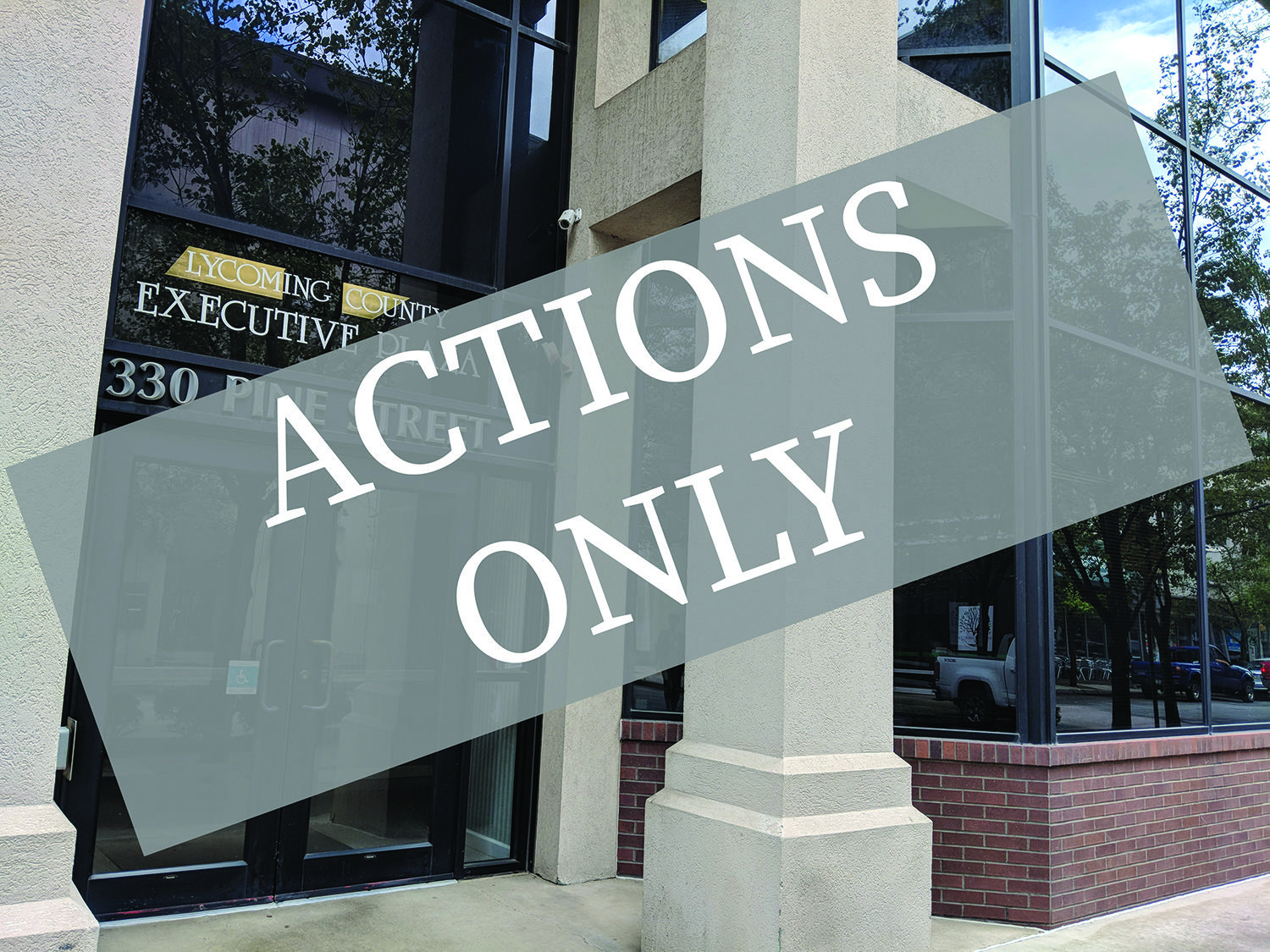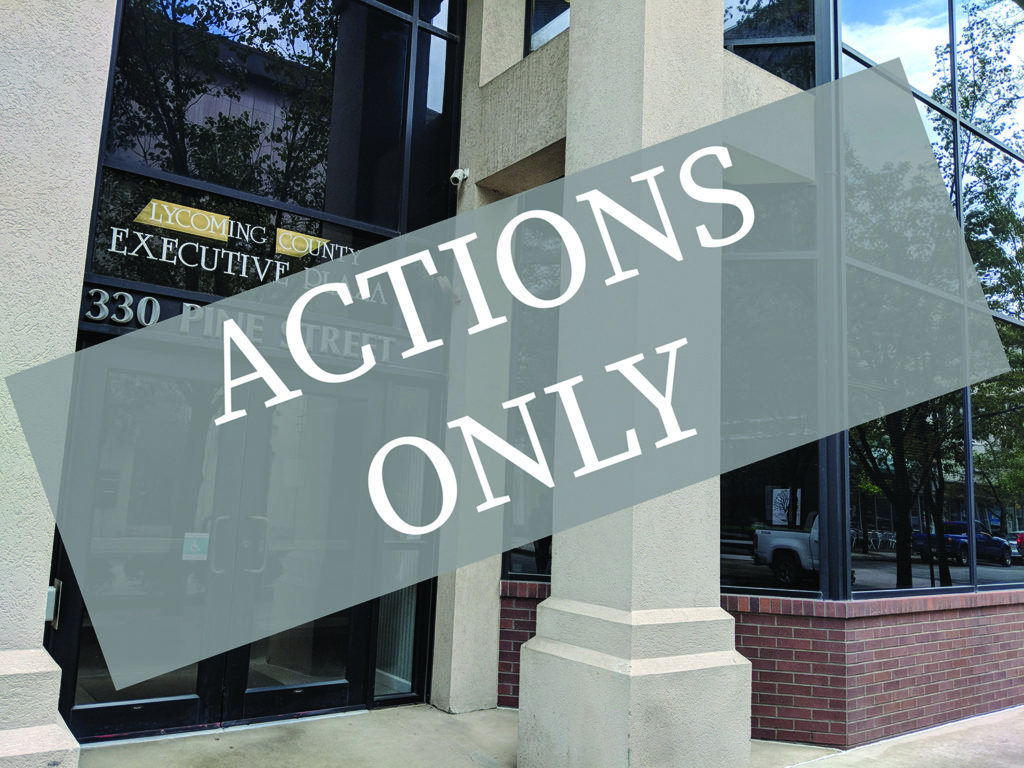 WILLIAMSPORT – The Lycoming County Commissioners approved personnel changes, grant applications and assessment revisions during their Thursday morning meeting. On the PULSE provides a brief list of action items and votes after each Thursday meeting.
Approve the following personnel actions: PASS 2-0
Domestic Relations – Derron Farber- as part time replacement Domestic Relations Investigator – Pay grade PAD – $22.52 per hour effective 7/28/19 not to exceed 1,000 hours annually. Veterans Affairs – William M. McMunn – reclassification as a full time/fully qualified Veterans Affairs Assistant – Pay grade 7 – $18.25 per hour effective 7/28/19.
Approve amendment to the DEP/EWP grant application not to exceed $89,490. PASS 2-0
The grant fully covers the cost of the project.
Award request for proposal for Professional Consultant Services for the Susquehanna River Walk Extension to ATC Group Services dba BCM Engineers in the amount of $164,621. PASS 2-0
The ATC Group Service was the lowest bidder.
Approve Sub-recipient Monitoring Agreement between the County of Lycoming and STEP, Inc. for the Medical Transportation Assistance Program (MATP) in the amount of $1,465,658.  PASS 2-0
The STEP program with the county offers transport for those with medical conditions and disabilities. STEP has run the program for years.
Approve 2019 PHFA Conditional Award of Funds. PASS 2-0
The Pennsylvania Housing and Finance Agency offers these funds for low-to-moderate income housing project. Applications for next year's funds are due to the Lycoming County Department of Planning and Development by November.
Board of Assessment Revision
Approve real estate refund. PASS 2-0
40-393-112.B – Shoppes at Muncy Creek LP – $2002.56 – The building was recorded on the wrong parcel. The county expects to get the money back in 2020 when new owner is billed.
Approve real estate exonerations. PASS 2-0
The next commissioners meeting will be at 10 a.m. Tuesday, July 30. 
The commissioners present were Jack McKernan and Rick Mirabito. Tony Mussare was absent.