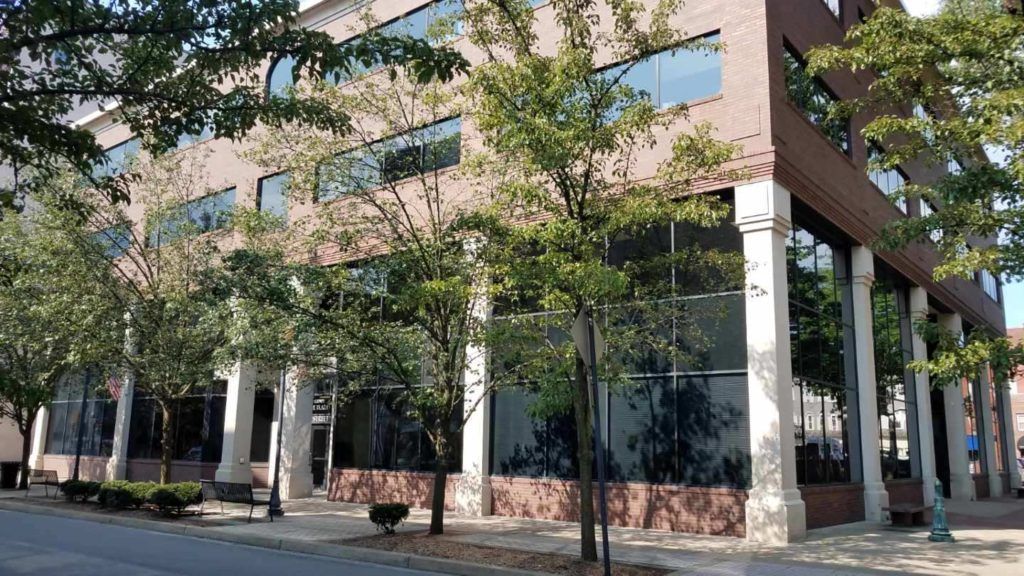 Selling Executive Plaza, 330 Pine St., has long been on the Lycoming County commissioners' to-do list. Though the opportunity to sell grows closer, a few more hurdles lie in the way, including how to handle the city-owned parking lot behind the building.
The county purchased Executive Plaza for $560,000 in 1997. Its last assessment was just over $1.1 million, according to the county assessment office. 
"I just want to get this piece of property sold and consolidate the county operations in the building across the street," Commissioner Jack McKernan said during Thursday's commissioners' meeting.
Potential new home
The "building across the street" is the Third Street Plaza at 33 W. Third St., which always was meant to be used to help the county consolidate its operations, McKernan said.
Purchased for over $13.4 million in 2007, the Third Street Plaza is the most expensive piece of property owned by the county. Its assessed value is just under $4.3 million.
In addition, the building was equipped with fiber optic cable with the expectation that it could handle most county operations, Commissioner Rick Mirabito said.
Playing the long game
Plans to sell excess county property have been a priority for the commissioners for roughly three years, Mirabito said.
But, he added, it takes time. For instance, in order for the county's Executive Plaza offices to move to Third Street, many of the tenant leases within the Third Street Plaza would need to run their course.
"We're at a point now where enough of the tenants have left," Mirabito said.
The Children and Youth Services office is expected to eventually move from the Sharwell Building, 300 East St., into the Third Street Plaza, too, he added.
A parking lot concern
Executive Plaza's parking lot, though leased to the county, is owned by the City of Williamsport. Whether the lot can also be leased to the new owner, or if the county will have to purchase it and then resell it with the building are still unclear, Mirabito said.
The county is conducting two separate appraisals of Executive Plaza, which are due by Aug.23.
A legal ad has also been placed for broker services. The county will need to decide if it wants to sell the building through a bid process, a public auction or through a real estate company.