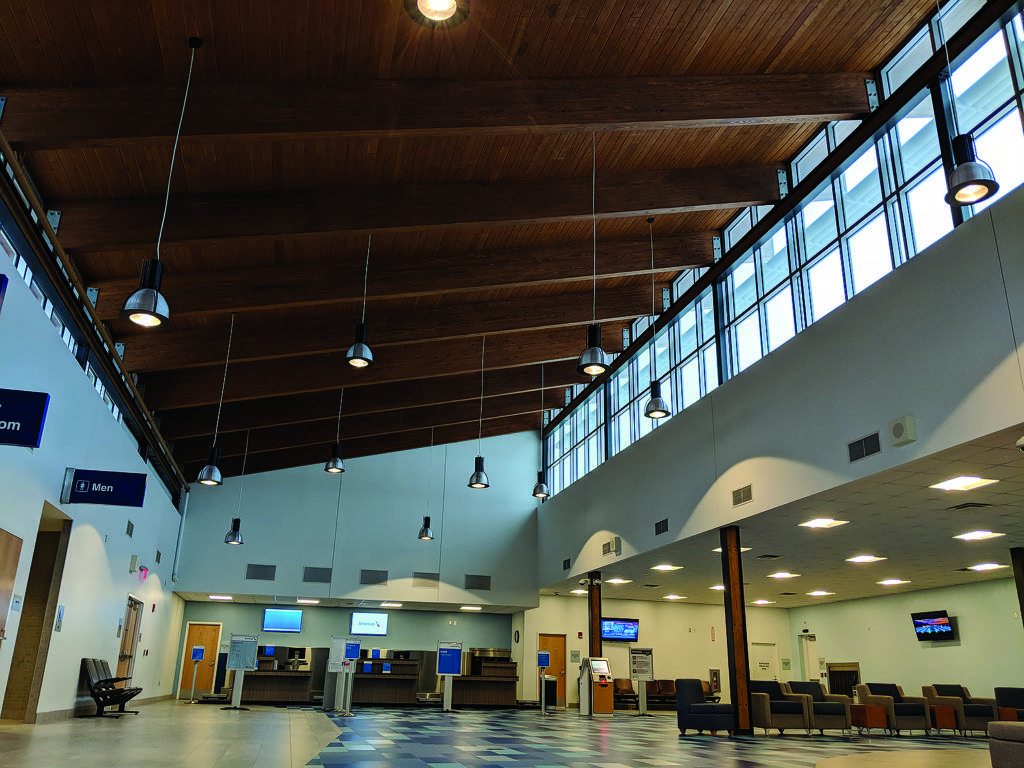 Eight years in the making, the new Williamsport Regional Airport terminal boasts enhanced security, an homage to the area's lumber heritage and room to grow.
But for many locals, the question is, "When will a new airline set up shop and provide more destination options?"
It's a question that isn't far from Thomas Hart's mind. As executive director of the airport, he has been instrumental not only in the construction of the new terminal, but also in working to bring in a new air service and give American Airlines, the only commercial flight provider, some competition.

Airlines reluctant to commit

Hart said he and his team have been in constant contact with potential airlines, but still has not secured any commitments. Despite its close proximity to large businesses and area colleges, the region doesn't easily catch the eye of new airlines looking to expand.
Much of that, Hart said, is due to northcentral Pennsylvania's small population size.
"They're not looking at smaller, or medium-sized, markets like ours right now," Hart said.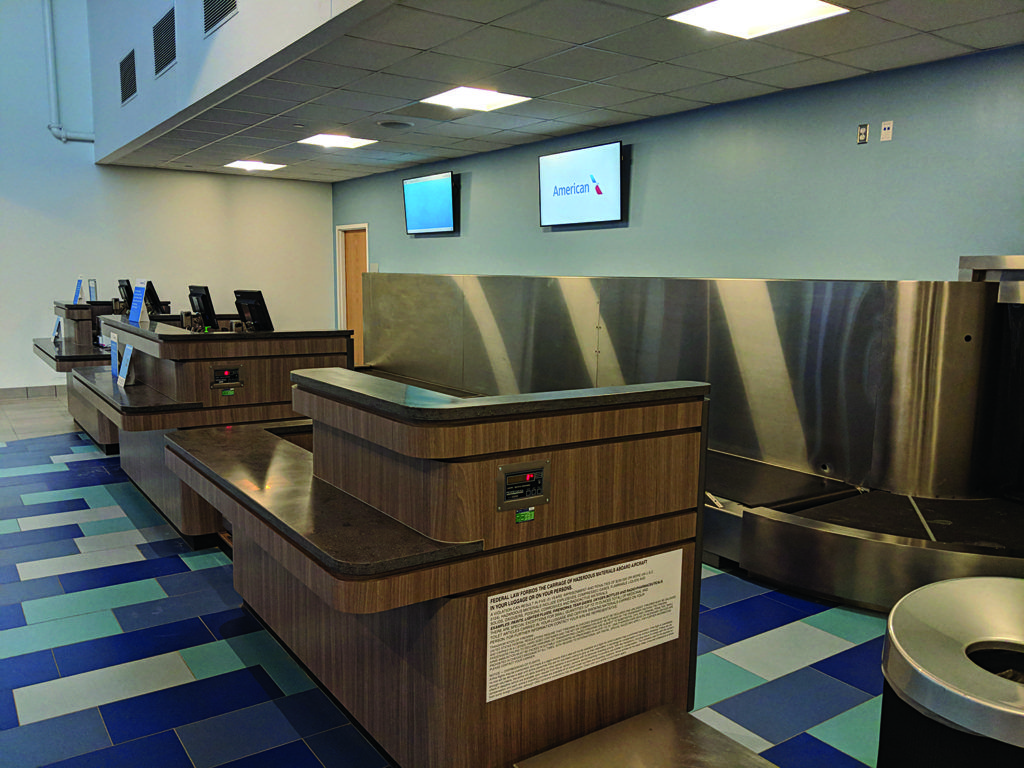 Hart also is working to get some smaller airlines, such as Allegiant Air, to provide a less-than-daily schedule, which would mean a few extra flights a week.
During the winter months, American Airlines drops its schedule to one flight a day. This is common and out of the airport's control, Hart said, but does take away options for travelers.
Flights now are back up to two a day and will increase to the normal three-a-day schedule in April, Hart said.

Local business affected

About 60 percent of the airport travel is for business and the other 40 is leisure. Hart said much of the business travel is dominated by large corporations in the area such as UPMC.
Some small businesses prefer to use outside airports as they seek more reliable flight options.
Matt Hoppes, owner of River Valley Internet, said he takes about five business trips a year and prefers to fly out of Elmira, New York, or State College rather than use the local airport.
"When I'm going somewhere on business travel, I need to know I'm getting from point A to point B on a given day," Hoppes said.
Hoppes said the lack of options makes it hard to find a reliable flight.
"I would definitely give it a shot if there was another airline here," he said.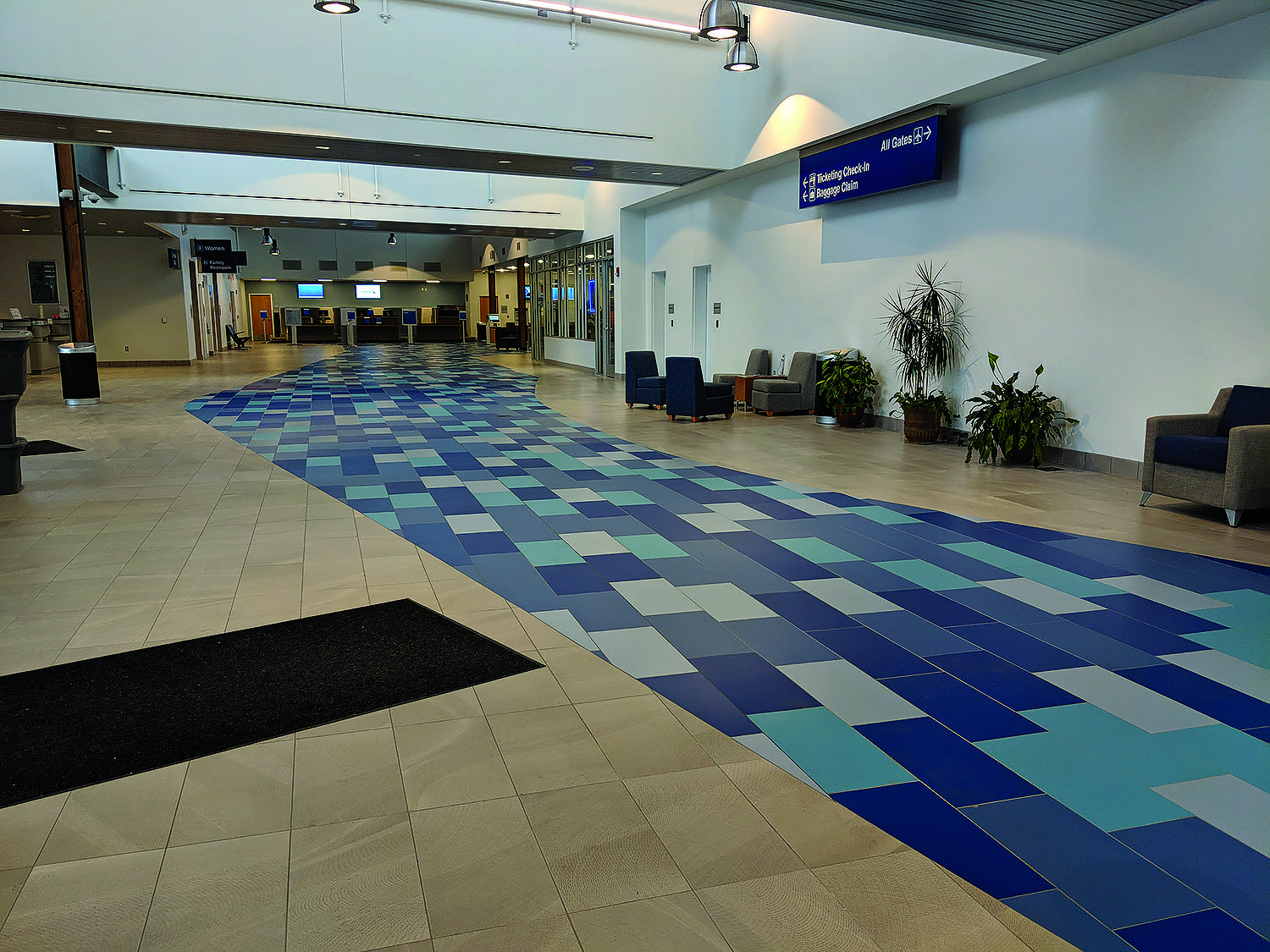 Room to grow

Another airline is what the new terminal is built for, Hart said. The added space for security and a boarding waiting area are key to bringing in new airlines. A vacant check-in counter and empty office space also were constructed in anticipation of a new aviation service.
There is room to grow, Hart said, adding that the best thing they can do right now is "keep plugging away."
The terminal features other new perks and links back to the region's history as a lumber producer. Its wooden beams and ceiling are accented by sleek paneling on the walls in the boarding area.
The building's floor design is meant to resemble a river, weaving its way through the terminal to guide passengers to the right destination.
Increased security also is a key feature. Cameras give security a view of every corner and the entire facility can be locked down should an incident occur, Hart said.
"The security was adequate over there; it's just better here," he said.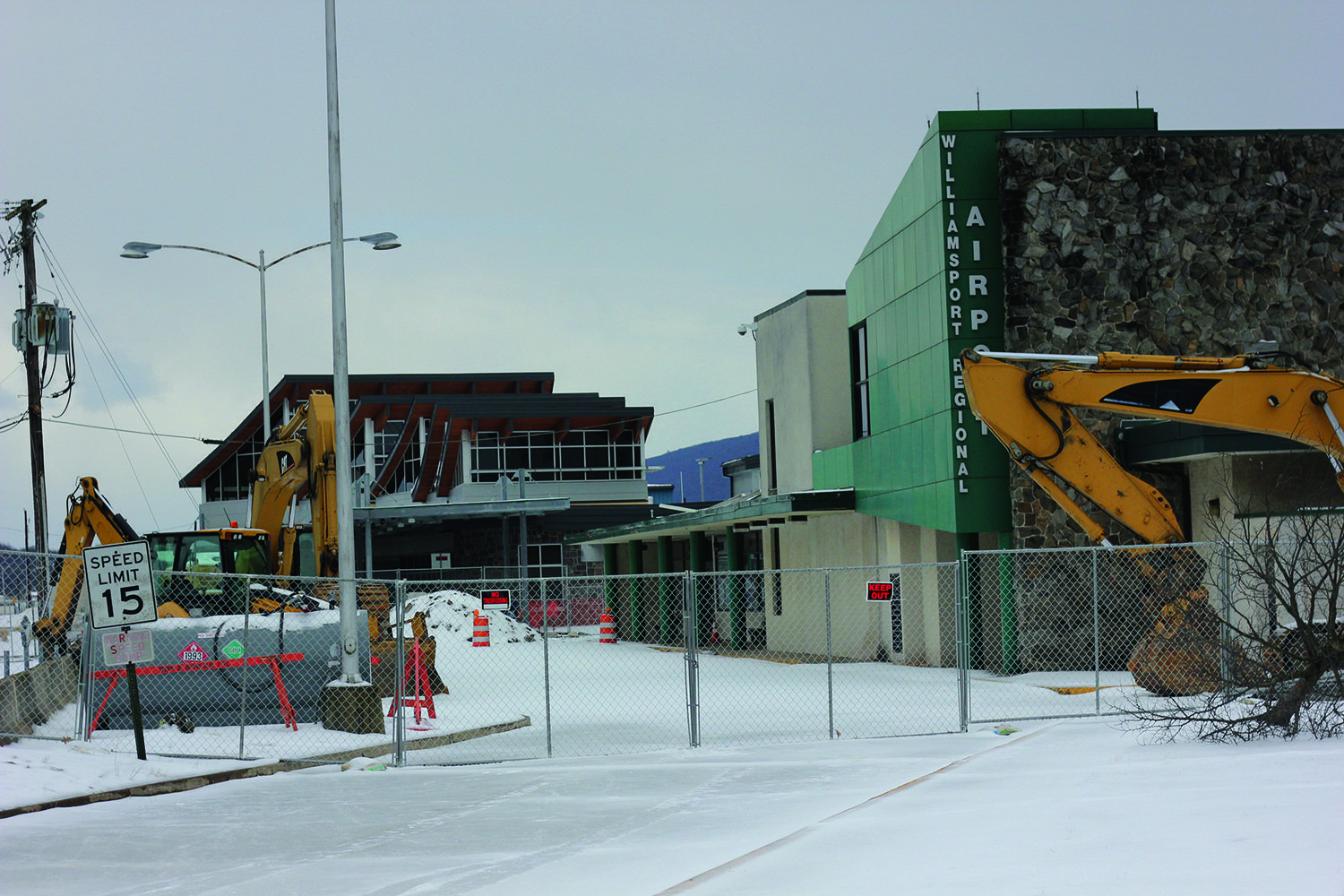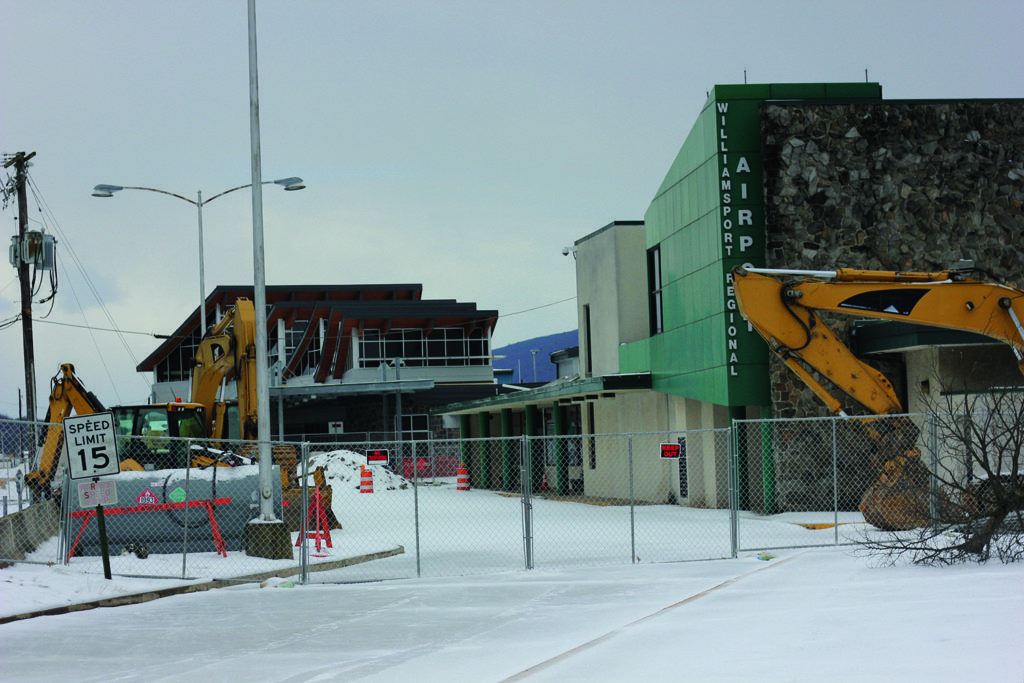 Final touches

The terminal is usable now, Hart said, but not finished. Its soft opening was in October, but he hopes to have the entire structure finished, and the old terminal demolished, by early summer.
The next large installation will be a jetway to connect passengers in the boarding area to the plane, protecting them from the weather. Until then, passengers continue to walk onto the tarmac to board their flight. This will be the county's first jetway, Hart said, adding it will be installed by the end of the month.