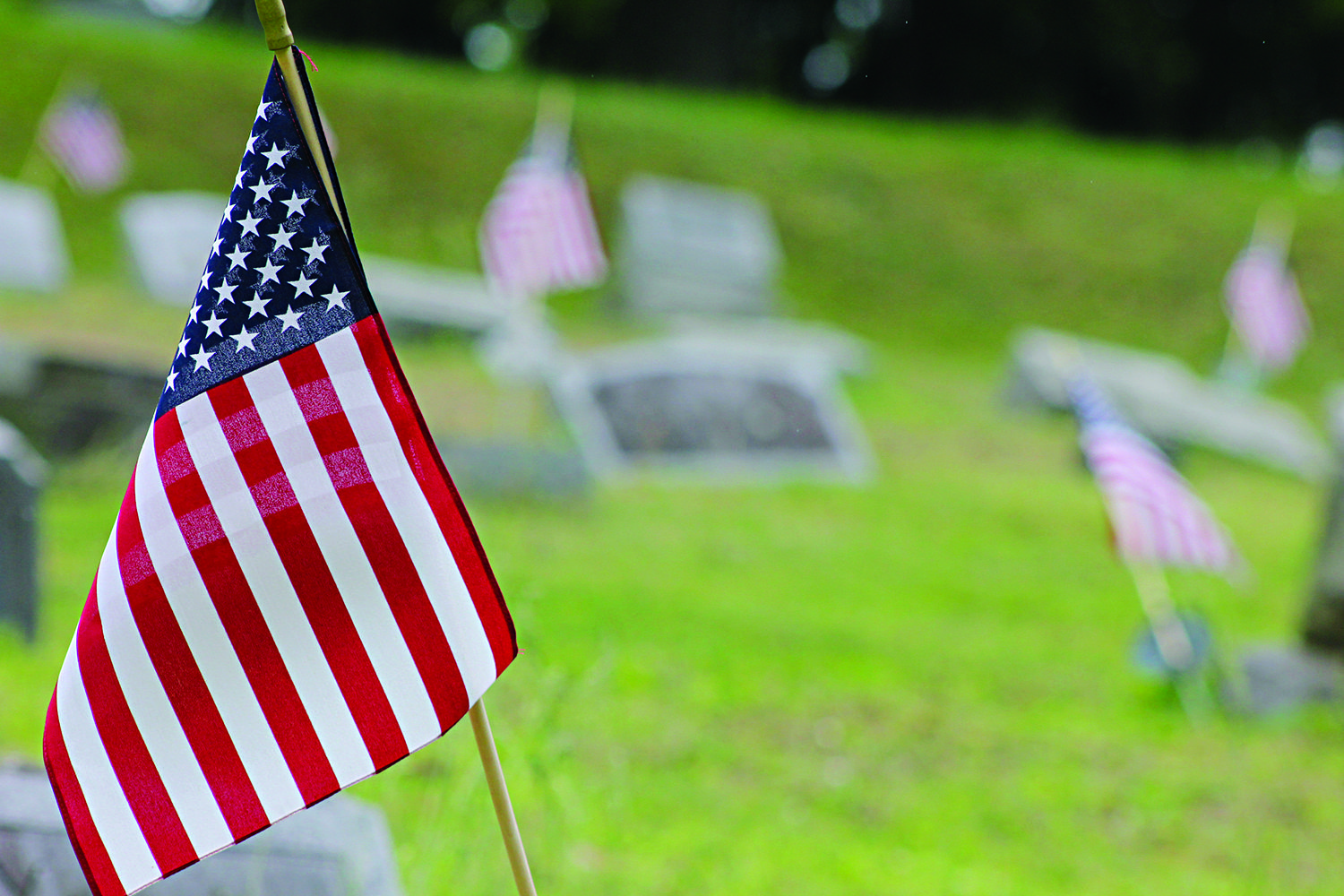 Looking for something to do with the family on Memorial Day?
Sunday is mostly clear with a possible stray shower and Memorial Day may reach as high as 80 degrees with clouds and a chance of showers later in the afternoon. These outdoor events are a perfect way to fill the day.
Sunday services:
Veterans Memorial, Millville Cemetery, 1 p.m.
Cherry Grove Cemetery, Nordmon, 2 p.m.
Sunday parades:
Sonestown, marching toward Hillcrest Cemetery, 10:45 a.m.
Picture Rocks, 1:30 p.m., followed by service at Picture Rocks Cemetery
Monday services:
Jersey Shore, Route 44 bridge, 6 to 9 a.m.
Wildwood Cemetery Grand Army of the Republic Circle, 9 a.m.
Turbotville, Veterans of Foreign Wars Post, 11 a.m.
Blossburg, World War II memorial, 11 a.m.
Monday parades:
Hughesville, starting at fire station and ending at high school, 9 a.m.
Montgomery, starting at Bower-Decker American Legion and ends at the park, 9 a.m.
Watsontown, starting at the cemetery and ends with a ceremony on the Hellen Fairchild Bridge, 9 a.m.
Wellsboro, starting at The Green toward the cemetery, 10:30 a.m.
Salladasburg, with service to follow at Salladasburg United Methodist Church, 11 a.m.
Muncy, traveling down Main Street, 11 .m.
Sabinsville, followed by a service, 11 a.m.
New Columbia, begining at the White Deer Township Fire Department, noon.
Other events include:
Memorial Day cruises on the Hiawatha
Veterans, active duty military and reservists ride for free on Memorial Day. Tickets for Memorial Day cruises cannot be purchased online, tickets for this date can only be purchased in the Hiawatha House prior to the cruise times. The Hiawatha House will open at Noon on May 27.
When: 1 p.m., 2:30 p.m. or 4 p.m.
Where: Hiawatha docks
Cost: $5 for adults, $2.50 for ages 3 to 12 (free for veterans, active duty, reservists)
For more information, click here.
LCCHC family Memorial Day picnic
The Lycoming and Clinton county homeschool families will hold a Memorial Day picnic in Jersey Shore. It is open to all LCCHC members, but an RSVP is required. Bring camp chairs, food to add to the potluck table, drinks (no alcohol) and lawn games.
Hosted by Rosalyn English (LCCHC Admin) and family. Contact Rosalyn with any questions – text/call 570-360-2022 or send email to rosalynpricenglish@gmail.com
When: 11 a.m. to 4 p.m.
Where: 2903 Hesker Hill Road, Jersey Shore
Cost: Free