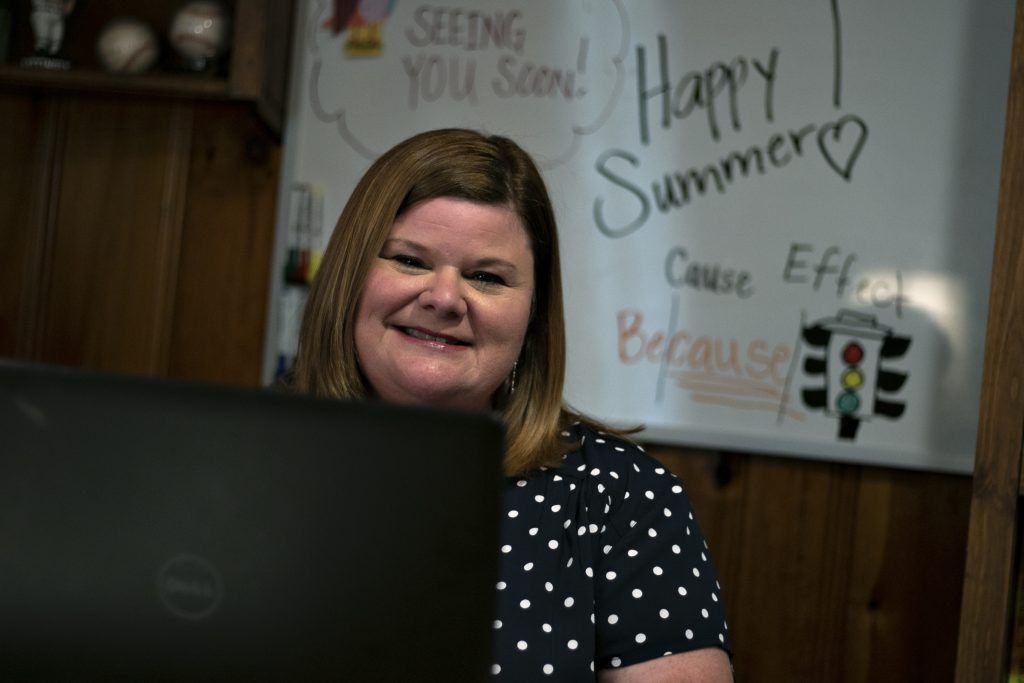 In her 28 years at Donald E. Schick Elementary, third grade teacher Kym Dunlap thought she had seen it all. While the needs of students continually grow and change, her undying love and dedication for them always has served as a reliable constant. Though the March COVID-19 school shutdown undoubtedly presented difficult educational challenges, Dunlap is proud of how she and her fellow teachers continued to go above and beyond for the kids they serve.
"I'm very thankful that I'm good with making relationships with kids and families and getting out of them what they need," Dunlap says.
From accountant to teacher
A Loyalsock High School graduate and Lycoming College alum, Dunlap never thought she wanted to be a teacher. In fact, she originally studied to be an accountant. Her academic advisor said Dunlap had far too much personality to sit behind a desk all day and suggested she look into other options. After taking a few early education classes, Dunlap was hooked.
A year after graduation, she secured her position with the Loyalsock School District, which she has never taken for granted.
"Loyalsock is all child centered. (They always ask,) 'What's best for the kids?' It's not what's best for faculty, what's best for the district money-wise and all those things."
Shutdown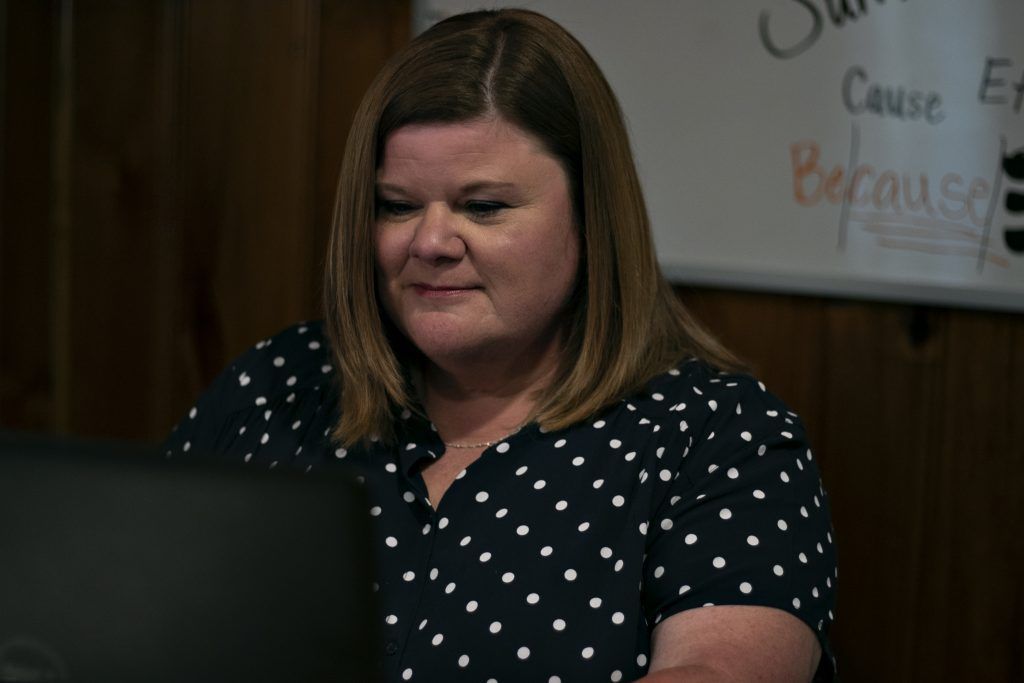 Perhaps this kids-first approach is what enabled Dunlap and her colleagues to cope with the initial COVID-shutdown panic. She recalls walking back into the school building on March 13 from afternoon bus duty and seeing faculty congregate in the school office, anxiously watching the news. Announcements were being made that governors across the country were making decisions to temporarily close schools. Ten minutes later, they received word that Gov. Tom Wolf had decided to do the same.
Dunlap and her third-grade team immediately went into action-mode.
"We're so proud of what we do that we wanted to keep it rolling," Dunlap said. "We started saying, 'What are we going to do? What can we put together in packets to send home to the kids? We can come in and take turns over the weekend, making packets (for students) to continue what they're doing, because they're going to need something to do.' "
2 week turns into the rest of the semester
For the first two weeks, the district's instructions to teachers were simple: Keep in contact with parents and don't teach anything new. Teachers like Dunlap and curriculum coordinators put together lists of free gaming websites that students could use to stay sharp on their math and reading skills. To mitigate the stress caused by the sudden shutdown, all academic work for Schick Elementary students was deemed optional.
As it became clear that the government-mandated school shutdown would last longer than two weeks, plans to continue the school year virtually were further developed. Chromebooks were bought and distributed, and additional parent resources were set up online. While academic work was still technically optional, expectation called for students to do about 40 minutes of learning per day.
Dunlap was determined to make this significant change for her third-graders as positive and engaging as possible. She and the rest of the Schick Elementary teachers worked hard to finish the virtual school year by relying on a combination of Zoom meetings and Nearpod lessons (an online learning platform). While it took the kids a bit to catch onto Zoom etiquette — no running around and distracting others! — Dunlap was happy to see her students enjoying this new way of learning, especially in the midst of other online distractions.
"We wanted it to be fun. We're competing with Fortnite, Xbox, YouTube — that kind of thing. We compete against those when we're face-to-face teaching!" Dunlap said, chuckling. "I can't do a dog-and-pony show and make things happen immediately like Minecraft."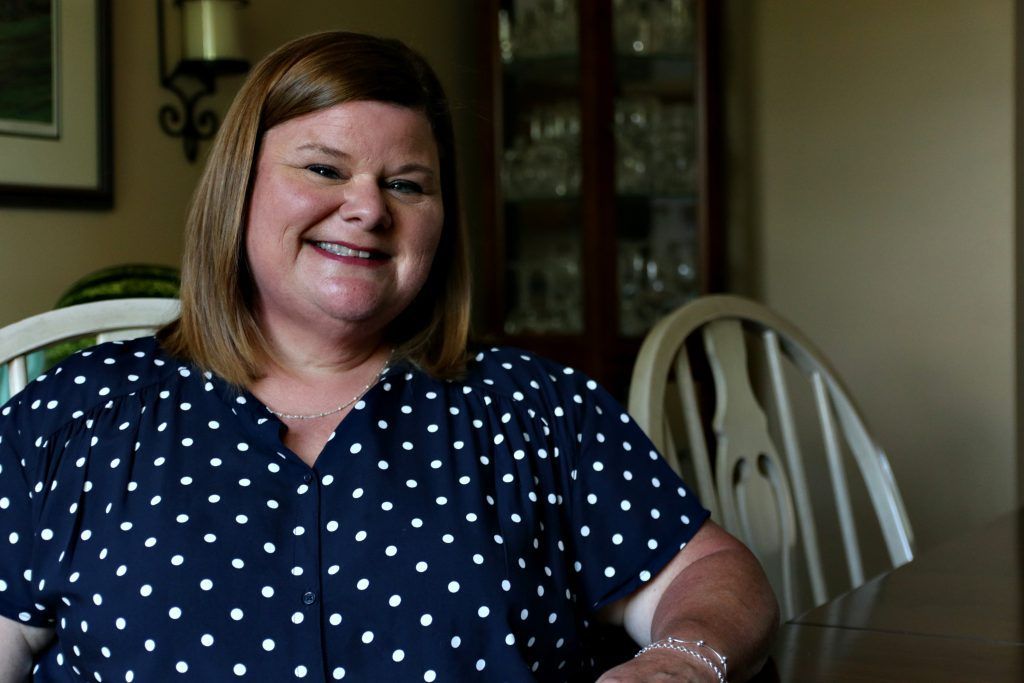 Back to school?
Though the Loyalsock school district has announced that schools will be reopening as planned in the fall, specific details on how this will happen have not yet been released. What Dunlap does know is that in-person learning for her third graders will likely look very different. She envisions a classroom that looks similar to when she first started teaching — where kids mainly stayed at their desks instead of moving around.
"I think that's just what it's going to have to go back to for a little while."
Dunlap is the first to acknowledge her conflicting views on the pros and cons of returning to school this fall. On the one hand, she sees how certain activities could be done safely and effectively under social distancing. She has looked into recess games that don't involve close contact, and says that even though getting kids to keep their masks on during class might be tough, it can be taught just like a fire drill.
"The way I would present it (is), 'We're all in this together. I'm gonna be wearing a mask, you're gonna be wearing a mask. Here are the rules.' "
At the same time, she does not ignore the issues students and faculty will face if the school does reopen — not only the obvious problems that stem from maintaining social distance among third-graders, but also more subtle ones. Dunlap knows how important nonverbal cues are when teaching elementary school students, and worries how she will communicate these behind a mask.
"The more I think about going back, the more apprehensive I become." Dunlap said. "Before this interview, I hadn't given much thought about it. I just miss the kids terribly. Now that I've paid more attention to the news I'm not so sure. (Going back) will definitely have risks and concerns."
Though the future is uncertain, Dunlap is confident that her school community will do everything in their power to keep kids healthy and safe.
"Imagine going to build a bridge without your rivets and equipment," Dunlap said. " 'OK, how do you do this?' There's got to be a way, and we're going to work together to figure it out."