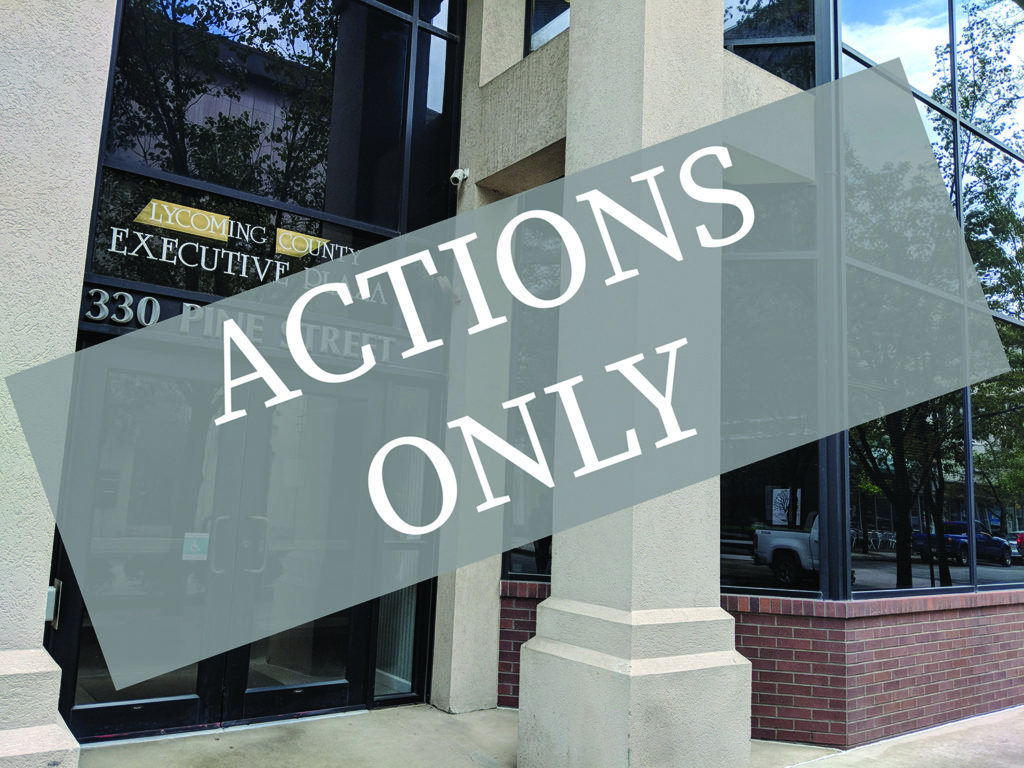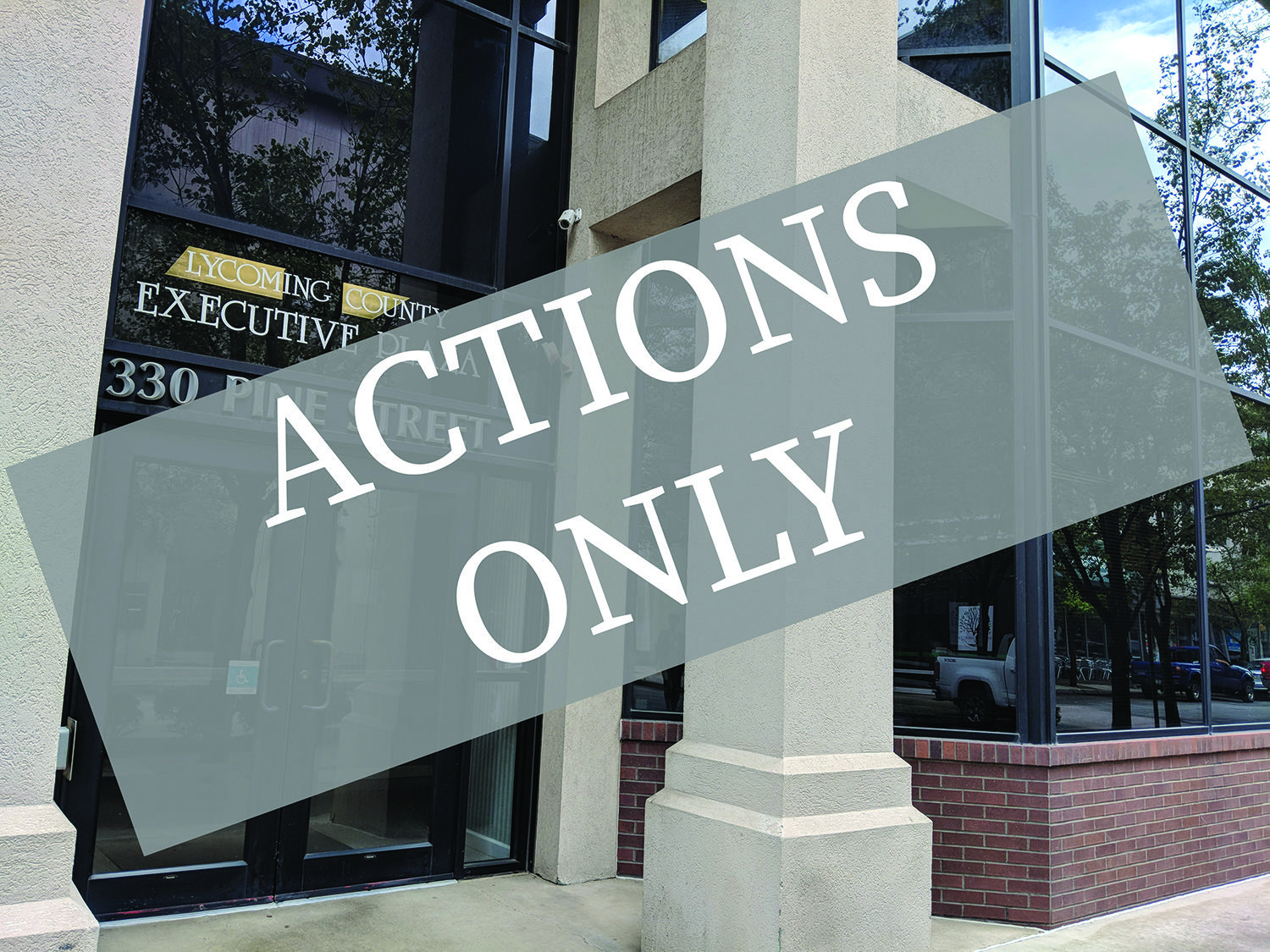 WILLIAMSPORT: The Lycoming County commissioners approved new personnel, a juvenile probation program and new equipment for the Resource Management Services during their Tuesday meeting. The commissioners voted on the county's action items on Tuesday and did not meet Thursday. 
ACCOUNTS PAYABLE CASH REQUIREMENT REPORT
Accounts Payable Cash Requirement Report through July 9, 2020 for payment on July 9, 2020 in the amount of $ 527,903.62. PASS 3-0
This is for five handwritten checks to RMS, which had to be paid before the normal check run to avoid a 5% late fee. They are standard payments and are pass-through funds.
PERSONNEL ACTIONS
Approve the following personnel actions: PASS 3-0
Planning & Community Development-Alyssa M. Henry, as Full-time replacement, Hazard Reduction Planner, Paygrade 9, Salary $42,179.89. Effective 7/22/20.
District Attorney-Central Processing: Frederick March, as Part-Time Replacement Central Processing Officer, not to exceed 1000 hours annually, Paygrade CPO, Salary $18.34/Hour. Effective 7/20/20.
Planning & Community Development: Austin Dailey, as Full- Time Replacement Transportation Planner, Paygrade 8, Salary $41,821.65. Effective 7/28/20.
ACTION ITEMS
Vote on Agreement with George Junior Republic in Pennsylvania to provide child welfare services for juvenile probation. PASS 3-0
This program offers both open residential or secure special needs programs for juveniles. The program offers therapeutic programs and behavioral modification for the youths in a family-like atmosphere. This includes a 2.7% increase for the county.
Vote on Master Services Agreement with Civil & Environmental Consultants, Inc. to provide engineering and environmental consulting for Resource Management Services. PASS 3-0
This provides engineering and environmental consulting for RMS, also allowing for a variety of different engineers at its disposal. The hourly rate is unchanged.
Vote on Consent Order and Agreement with the Department of Environmental Protection in the amount of $20,000. PASS 3-0
These costs will go toward litigation efforts in reference to a leachate tank that was allegedly poorly designed.
Vote on the purchase of (2) new mobile lifting posts with accessories from ARI Phoenix, Inc. in the amount of $18,242.01. PASS 2-1 (Mussare voted against)
This includes an 18% discount. It is an independent lift system that lifts the tractor trailers up in the shop. This is not a budgeted item, but was brought up because the lifts were being discontinued by the provider and RMS wanted to add two more to its inventory. According to Jason Yorks, director of RMS, the department has the funds to purchase the item, however it is not a budgeted item. The discount saves $3,216, according to Yorks. Mussare questioned the expense, saying he didn't see the need for the expense. Mussare voted against the purchase.
Vote to replace an air compressor for RMS in the amount of $10,000. PASS 3-0
The current air compressor is over 20 years old and is close to failure. It is the main air compressor used at the RMS garage. It is also a non-budgeted item.
The commissioners at the meeting were Scott Metzger, Rick Mirabito and Tony Mussare. The next commissioners meeting is 10 a.m., Tuesday, July 21.