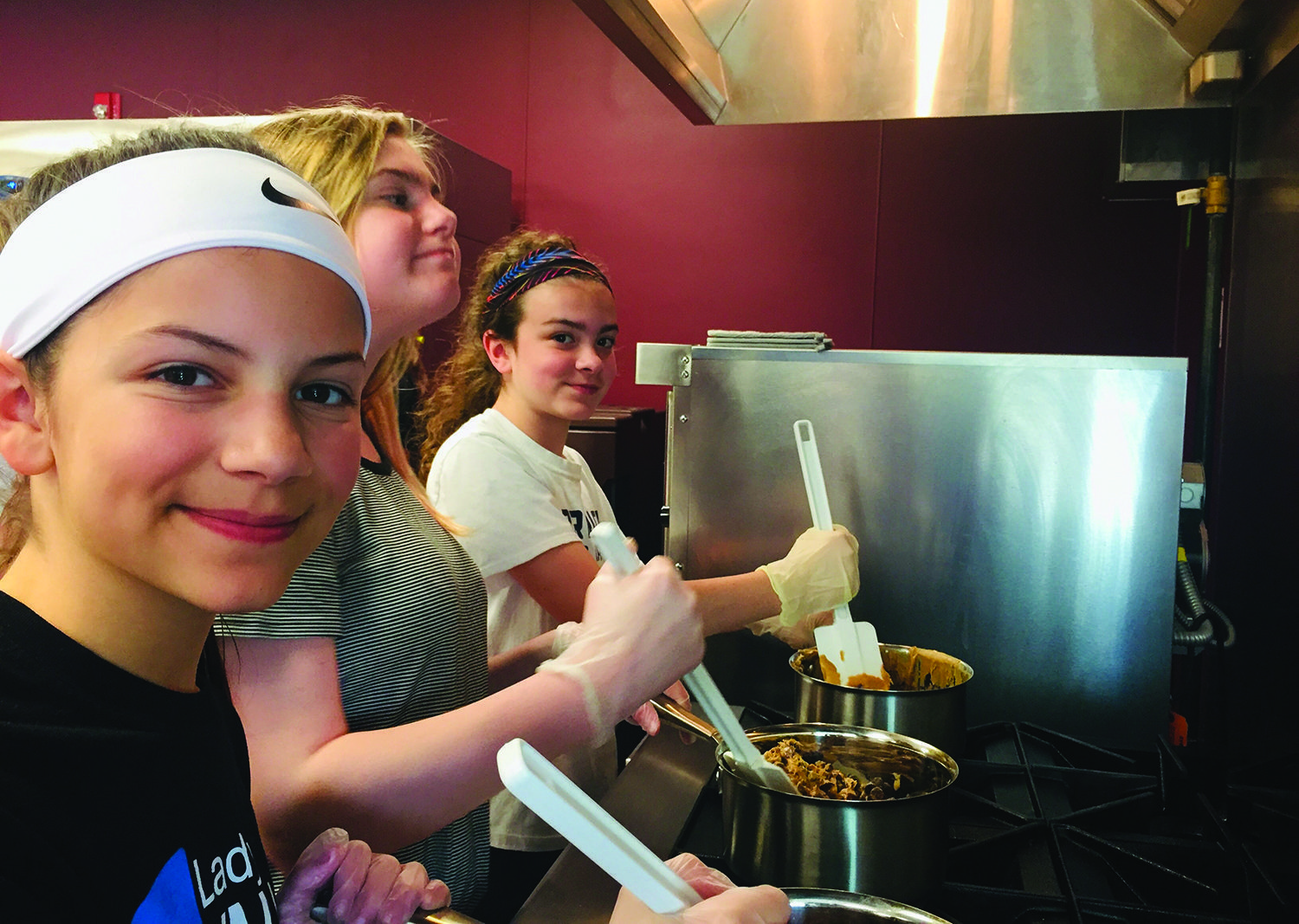 Loyalsock Township students are using food donated through a partnership of the area food bank and mega department stores to fight hunger in the region.
The Lancer Chef Impact Group, of Loyalsock Township School District, recently used donated items to make a meal for Firetree's after-school program. Walmart and Sam's Club are two of the food bank's largest partners.
The Central Pennsylvania Food Bank and Feeding America are conducting their sixth-annual campaign to fight hunger with Sam's Club and Walmart. It is running from April 22 to May 20.
"Thanks to the generosity of Walmart's customers we have been able to provide millions of meals to people in need in central Pennsylvania," said Joe Arthur, executive director of the Central Pennsylvania Food Bank. "We are proud to partner with Walmart and Sam's Club through this campaign, and through their ongoing generous donations and volunteerism at our Food Bank."
There are three ways to participate – purchasing a participating item in-store or online donating in-store or donating on Feeding America's website.
Walmart kickstarted the campaign with a $3 million donation to Feeding America and member food banks including the Central Pennsylvania Food Bank. A purchase of one of the 267 participating items helps secure the equivalent of one meal. Each Walmart and Sam's Club will partner with at least one Feeding America local food bank.
Last year, the Central Pennsylvania Food Bank received over $209,000 from Walmart and Sam's Club, which allowed them to provide more than 1.2 million meals throughout 27 counties.
So far, the campaign has reported over 970 million meals secured, and aims to reach 1 billion soon, according to Walmart.
"It's exciting to approach the 1 billion mark in terms of charitable meals secured for Feeding America over the life of the program," said Kathleen McLaughlin, chief sustainability officer for Walmart. "Food insecurity continues to affect communities across the United States. Working with Feeding America, our customers, members, associates and suppliers, Walmart and Sam's Club aim to be part of the solution."