To spark an interest in the millennial age, local fire companies are revamping facilities for live-in programs and working with the Williamsport Area High School on a new homeland security and protective services instructional program.
"We try to meet with young people because this is a young person's game. If we can get them involved early it can be a life-long career," said Joe Hopple, director of emergency services for Old Lycoming Township.

Live-in programs on the rise

Live-in programs can be found at Montoursville, South Williamsport, Old Lycoming and Loyalsock fire companies.
"This is not a new concept," Hopple said. "Many college towns have the program, especially in the Harrisburg area and Maryland. There are young, already trained, firefighters coming to the area to go to college and they live at the firehouse for free and all the fire company asks is that they are available to ride on the trucks."
But despite the importance of live-in programs, Hopple added that a fire station should have a mix of community residents as well.
"It's not an easy thing for most facilities," he said. "A quiet area is needed where students can focus on academics, which is their first priority. Old Lycoming volunteer fire station was built 30 years ago so we are changing it to make it more welcome for someone to live there."
It hopes to progress to single or double rooms possibly by renting or acquiring a house near the station until it makes the changes to the building, he said.
The fire station has five students who live at Pennsylvania College of Technology, so it takes them 6 to 8 minutes to travel to the building.
Montoursville renovated its building and made it live-in friendly for its two-year program, said Bob Whitford, Trout Run Volunteer Fire Co. chief. Montoursville has a very active, successful program, Hopple added, with seven students currently.
"We don't stifle the younger crew," Montoursville fire chief Scott Konkle said. "I watch these guys grow. I don't want to see them go when they graduate and I don't have any incentives to offer them to stay. They are my kids. I have the leadership role but I'm right beside them if they need something. They also keep an eye on each other."

The live-in experience

Jared Stewart, a live-in EMT with Montoursville Volunteer Fire Department, walks around one of the engines in the bay. (photo credit: ANNE REINER/OnthePULSE)

Jared Stewart, a live-in EMT with Montoursville Volunteer Fire Department, and full-time paid EMT Ivy Lunt hose off one of the trucks in the fire station's bay. (photo credit: ANNE REINER/OnthePULSE)

Montoursville Volunteer Fire Department full-time paid EMT Ivy Lunt hoses off one of the trucks in the fire station's bay. (photo credit: ANNE REINER/OnthePULSE)
Jared Stewart, 19, of Waverly, New York, is a paramedic major at Pennsylvania College of Technology and became an emergency medical technician (EMT) at home with his friend, Matthew LaRock. LaRock, 19, of New York, is a firefighter and EMT, and also is in the paramedic program. He hopes to become a flight paramedic in the future with more experience.
Currently in his second year of the program, Nathaniel Barbolish, 22, of Nicholson, came to Montoursville with no fire experience.
"I was taking an EMT night course for my own benefit and heard about the live-in program on a ride along at Susquehanna Regional. Having lived here I would like to be a paid firefighter," Barbolish said. He is a junior at Penn College studying construction management.
Lydia Yorks, 20, of Jersey Shore, is a member of Independent Hose Co. No. 1, along with her father, Jason Yorks.
"I did a ride along here and really liked it, filled out an application and moved into the fire house in November. It's great to live in an atmosphere of people who understand, it's not like if I lived in a college dorm. There are no egos here. You get respect here as a 20-year-old." Yorks is a chemistry major at Lycoming College.
"After a fire call, we have pizza and talk about what happened," Barbolish said. "We go over all aspects of it and we are allowed to talk. We can say it all and that's how we are going to learn."
Chuck Kaczmarski, 58, of New Jersey, is a junior at Penn College in the physician assistant's program. He is a certified firefighter 1, has been a paramedic for 36 years and in emergency services for 41 years. "I didn't even know they had the program until I started looking for places to live. I found out from a firefighter who is a landlord. This is a great firehouse and I've seen a lot in various degrees of success. I was impressed by their professionalism and they reminded me of my first rescue squad."
Kaczmarski said crawling in and out of cars is a young man's game, but he hopes to teach and take care of patients after his degree.
The live-in program is a win-win for the organization and the students by providing trained people and producing excellent response times, he said.
"I have learned more here than in other companies," Barbolish said. "The leadership and senior fireman and EMS professionals have created such a culture of training to hone your skills, which gives us an edge over other departments that don't put emphasis on that. They are not afraid to get dirty or help clean up. Chiefs don't normally get in the back of the truck."
Balancing college classes and emergency calls is not easy.
"It's hard going to 8 a.m. classes after a night call, but there is a large amount of pride in this company and it shows with the fact that our trucks will be washed after a call whether it be 1 a.m.," Barbolish said.
Kaczmarski added, "This is a great program to show students how valuable it is to give back to the community. You have the benefit of living here but also of giving back to the community."

Reaching out to high schoolers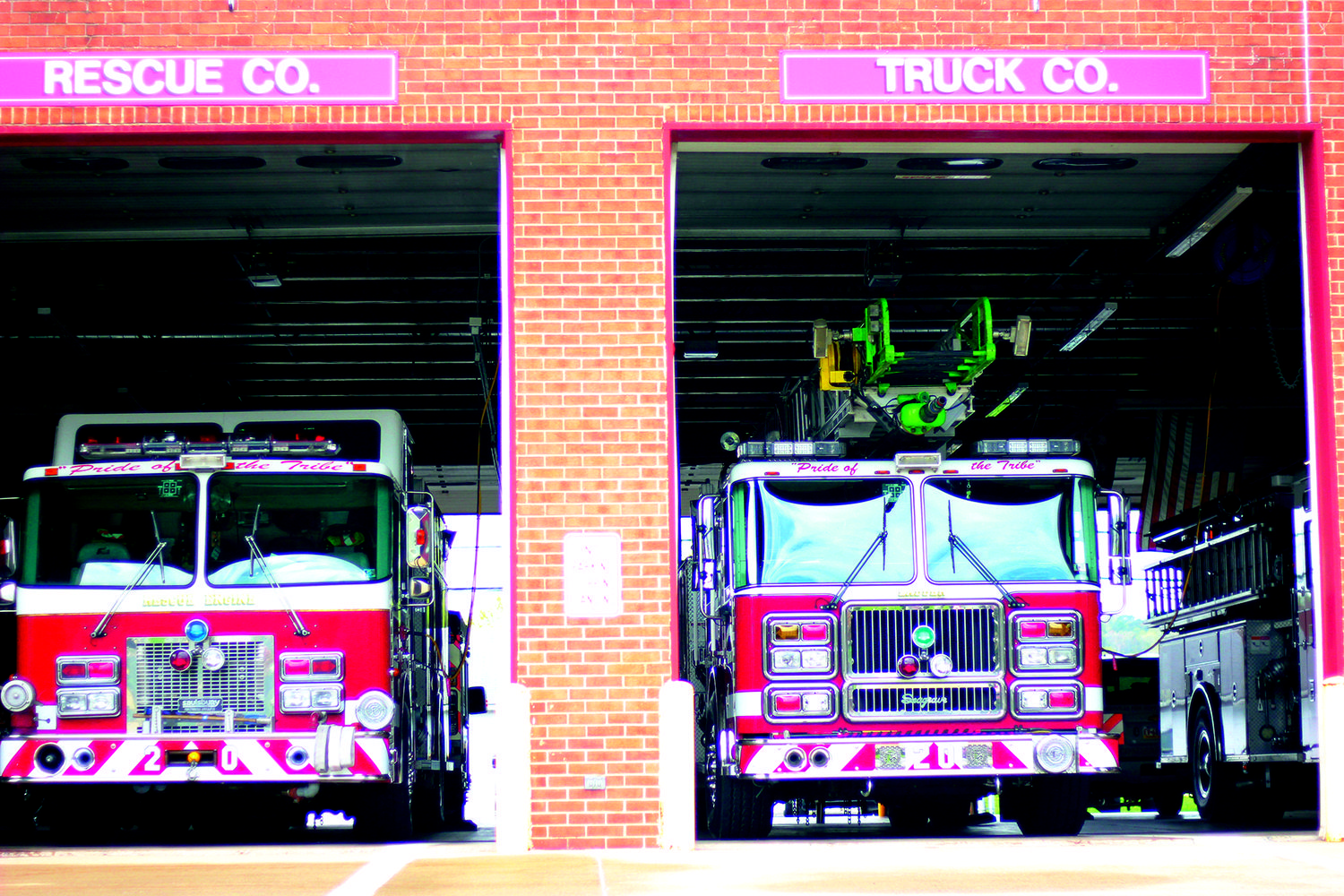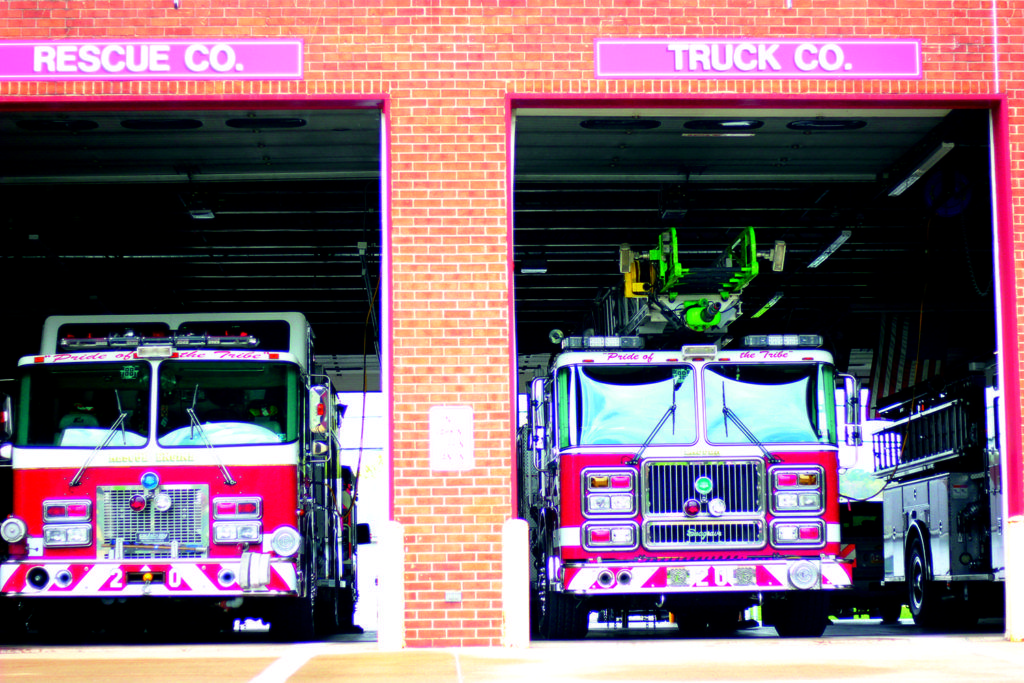 Area fire companies are hoping the new homeland security, law enforcement, firefighting and related protective services program beginning in the fall at Williamsport Area High School will cultivate new interest.
"We are excited to be one of the host departments for the class and hopefully students can do ride alongs with us to gain experience," said Todd Heckman, fire chief at Williamsport Bureau of Fire. "This is a great opportunity for the area police and EMS and even the volunteers."
There is data that recognizes high priority occupations for the Northcentral workforce development area and there is a critical shortage of folks in those areas volunteer or paid across the board, according to Matt Fisher, director of Career and Technical Education at the high school.
The program will prepare individuals to apply technical knowledge and skills required to perform entry-level duties in law enforcement, fire fighting, EMT and other safety services. Students will receive training in social and psychological skills, map reading, vehicle and equipment operations, the judicial system, pre-hospital emergency medical care and appropriate emergency assessment, treatment and communication, according to Fisher.
"This will be a three-year program where students earn 1,080 hours in the program and when finished will complete the National Occupational Competency Testing Institute (NOCTI) test to assess the competencies of the program," Fisher explained. "The program is open to students from 10th to 12th grade. Freshman can take an introductory semester course. There has been a great student response through the scheduling process."
Jesse Polys, son of Sam and Mackensie Polys, Cogan Station, scheduled the course for his senior year because it looked interesting. "I want to learn more about the government because I hope to be in the CIA."
"We will connect with local fire, police and EMT for guest speakers and field trips for industry experiences on-site. This program will give the students a chance to engage in these fields," Fisher added.
The district is currently seeking an instructor for the program who has a minimum of four years as a police officer, EMT, firefighter or related military experiences in the last 10 years. The program will be held in the T-wing in the former horticulture space.

Giving back

Fire companies are looking for ways to give something back for a volunteer's time commitment.
"Even little things like using the fire building to wash your car or maintain it," Whitford said is a small thank you. The Trout Run Volunteer Fire Co. is now assigning points to all firefighters for all they do, such as calls, attending meetings and fundraisers.
"It is a fair incentive for all," Whitford added.
"We have nothing to offer our firefighters except to say 'thank you' for a job well done," Konkle said. Hanstine added for those answering the calls though that 'thank you' from the chief goes a tremendously long way.
"This gives us all an experience that is bigger than ourselves," Kaczmarski added.