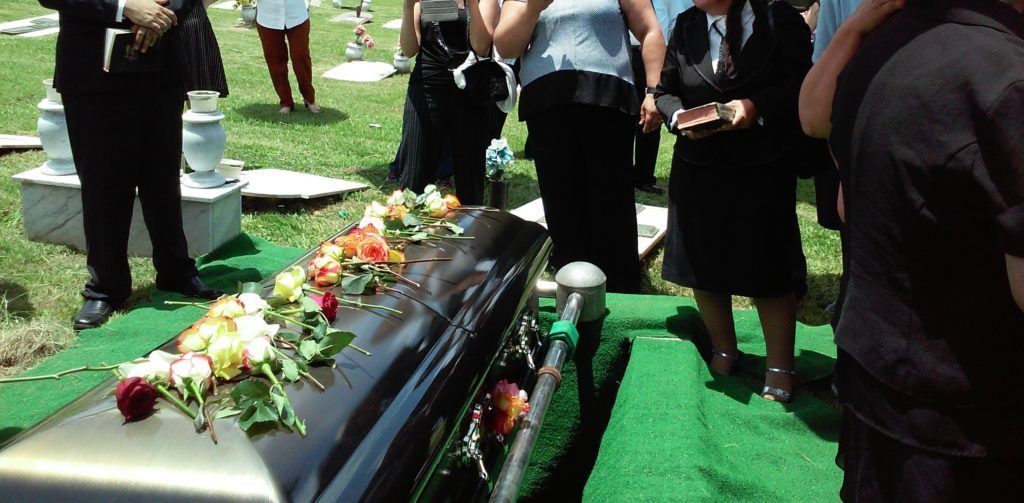 Proms, weddings and graduations are getting postponed, but how do families and friends struggling with the pain of losing a loved one delay a funeral ceremony meant to be their last goodbye?
"Hopefully it will be over sooner than later," said Carl Crouse, of Crouse Funeral Home in Williamsport. "We want to get back to letting them grieve as normally as possible."
Funerals that usually would have brought in 60 to 100 people are now restricted to 10 – often not even enough to include all of the immediate family.
On a nice day, a ceremony can still be held outside. But funeral directors now are planning the graveside service first and then working with the family to arrange a memorial service that will be held post-burial and at an unknown time after the COVID-19 pandemic is over.
But for many, delaying the memorial service also is delaying closure.
"It's tough," said Mike Lingg, supervisor at Knight Funeral Home in Williamsport, adding that after a few months, "we're kind of left to go back through all the motions again."
But despite the unique nature and frustration brought on by the need for social distancing, families are understanding of the size restrictions and delays.
"I haven't had anyone backlash me about it at all," said Brad Spitler, of Spitler Funeral Home in Montoursville. He said he expects the majority of funeral homes are following the same cautionary methods and are abiding by the Centers for Disease Control and Prevention suggestion of no more than 10 in a room.
In addition, after each service, the funeral home is cleaned. Staff members often hold the door for those entering so they don't have to touch a door handle, and the staff wear masks.
Part-time staff are common in funeral homes and, at Spitler, more people have been hired to keep up with the disinfecting needs.
Live-streamed funerals will soon be a reality for Crouse Funeral Home. The home recently ordered a camera and plans to make the funerals available to family and friends in an effort to include as many people in the service as possible.
Funeral homes are also able to hold the deceased for an extended period of time, should the family want, but they say no family members have asked for this service yet.
There has been very little dip in the number of funerals held. However, family members pay by the number of services held and if a viewing or memorial service is delayed, then the funeral home brings in less revenue.
Lingg said there is a dip in revenue for Knight Funeral Home, but he is confident when the virus is no longer a threat that those who decided not to have a service will return to finish their goodbyes.
"We could schedule a service at any point after that," Lingg said, adding the funeral home is open all day, every day. "We're here to care for the families."