The sophomore edition of Lycoming Critic's Corner looks to this coming Monday with recommended movies whose titles contain either "April" or "Fool."
And that's no joke.
SHIP OF FOOLS (1965)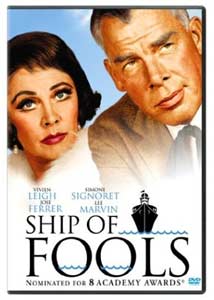 Sober melodrama about a boatload of refugees on their way to Germany just as the Nazi Party is coming to power in 1933. With many upper-class passengers and 600 impoverished deportees from Cuba, the story cuts across social classes even as it examines a wealth of issues: marriage, politics, bigotry, alcohol, family dysfunction, first love, art, abuse, addiction and baseball (among others!). Impressive ensemble cast includes Jose Ferrer, Lee Marvin, Oskar Werner, George Segal and Elizabeth Ashley, with especially brilliant work by Simone Signoret, Heinz Ruhmann and — in her final role — Vivien Leigh. Not the happiest film you could watch on April Fools' Day, but certainly thoughtful and well acted.
PIECES OF APRIL (2005)
Touching, funny and beautifully acted dramedy with Katie Holmes playing a misfit daughter who wants to reconnect with her family on Thanksgiving. As the titular young woman struggles to prepare her first-ever Thanksgiving dinner in a cramped Manhattan walk-up, her family makes an arduous journey in from the suburbs — including April's abusive mother, who is dying of cancer. Written and directed by Peter Hedges (Dan in Real Life), with an Oscar-nominated performance from Patricia Clarkson.
NOBODY'S FOOL (1994)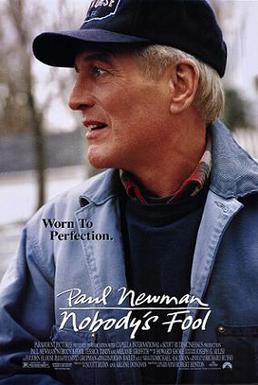 Yet another turkey-day film — this one starting Paul Newman as an aging ne'er-do-well who reunites with his son on Thanksgiving. Based on a novel by Richard Russo, this Fool was scripted by Oscar-winner Robert Benton (Bonnie and Clyde, Kramer vs. Kramer, Places in the Heart). The fine cast includes Bruce Willis, Melanie Griffith, Philip Seymour Hoffman, Margot Martindale and — again in a farewell role — Jessica Tandy.
ENCHANTED APRIL (1992)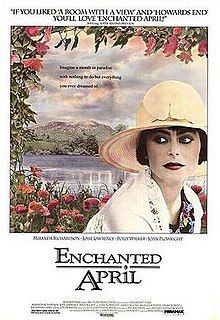 Never having seen Enchanted April, I rented it for this piece and came away feeling like a man who'd just read Wind in the Willows for the very first time. In the mid-1920s, four misfit British women rent a lovely old villa in Italy, where their springtime sojourn changes nearly everything in their lives. Sensational cast includes Miranda Richardson, Alfred Molina, Jim Broadbent, Joan Plowright and Michael Kitchen. If there's a better film about the salutary effect of vacations and holidays, I'll be danged if I can think of it. Utterly charming.
FOOLS' PARADE (1971)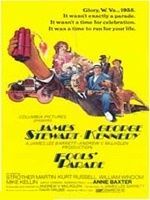 A neglected gem with a first-rate cast, this is a late-career triumph for James Stewart, playing a Depression-era ex-con who suddenly finds himself with $25,000 — and a lot of unwanted attention. With excellent supporting work (Strother Martin, Anne Baxter, Kurt Russell, George Kennedy) and many classic scenes, including a dog that dutifully fetches a lit stick of dynamite. This film hasn't been available commercially for years, but it's well worth the effort to track down a copy. Based on a novel by Davis Grubb (Night of the Hunter).
---
Lycoming Critic's Corner aims to run every two weeks with a handful of movies recommended for your viewing pleasure.