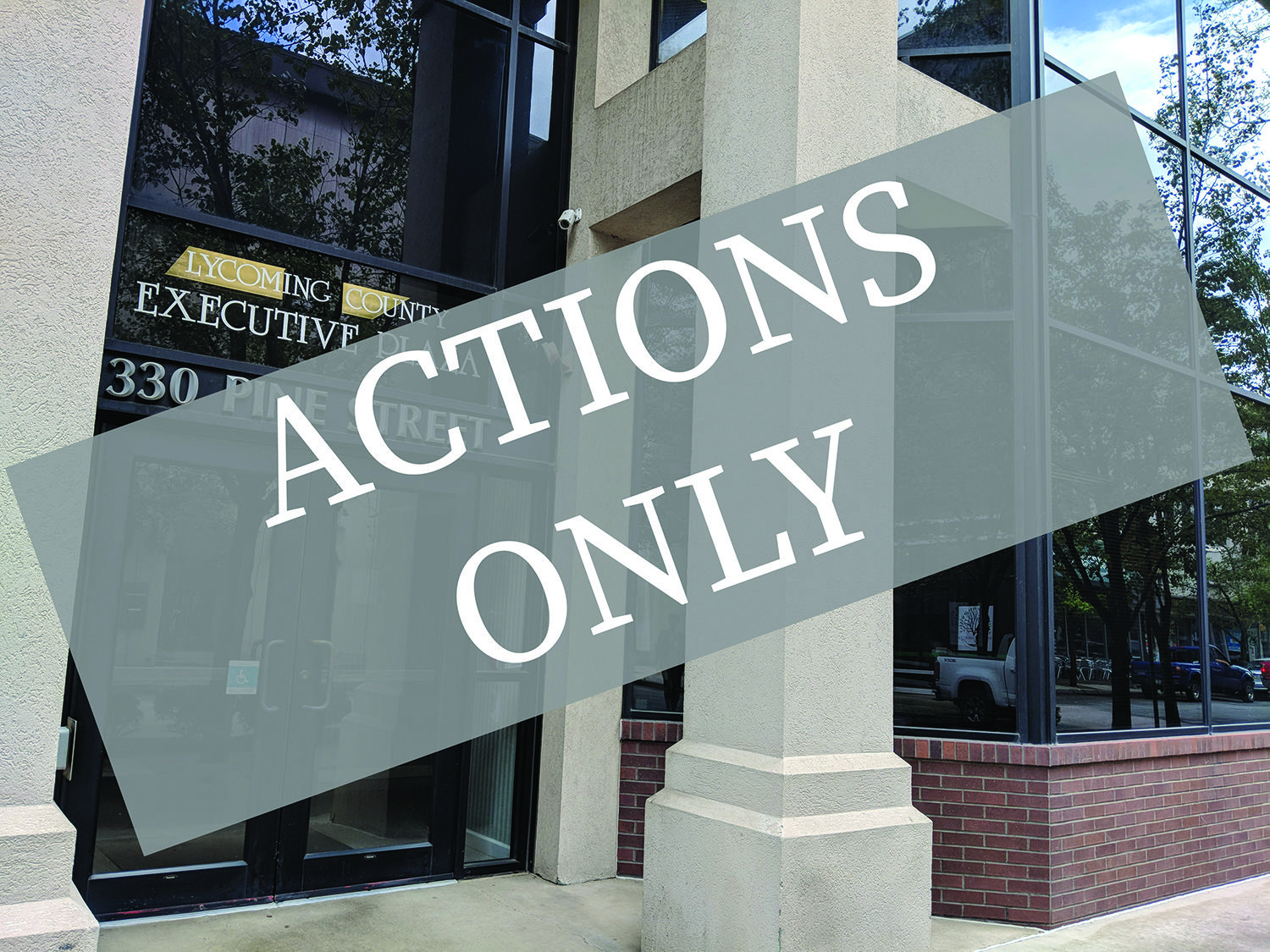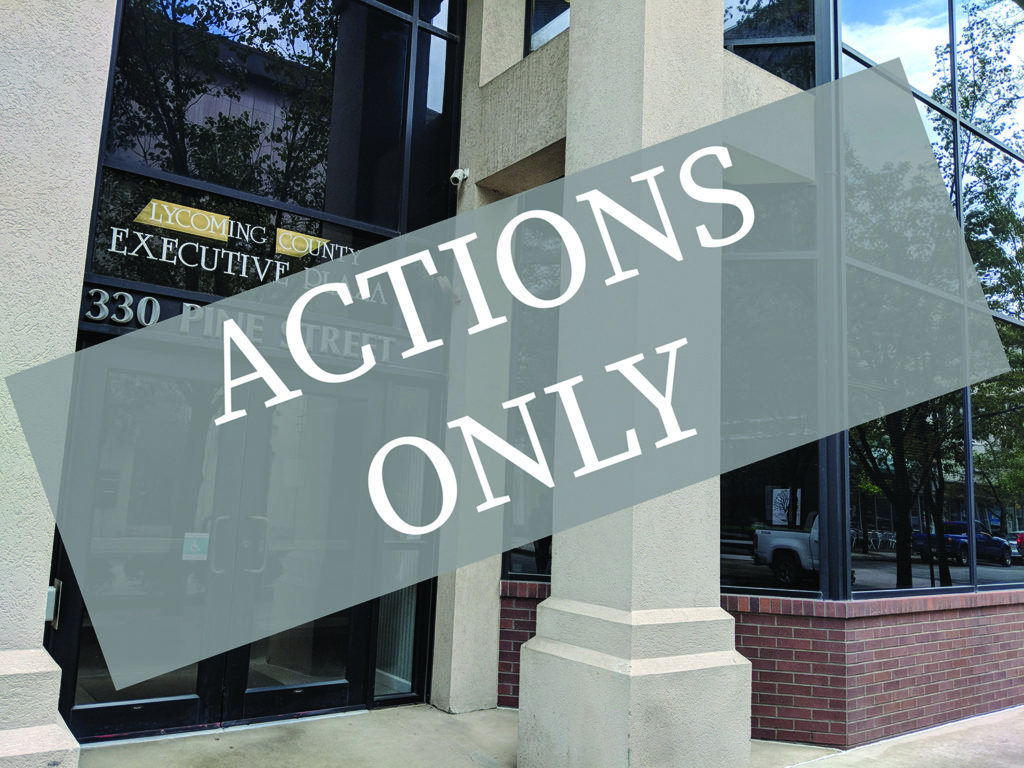 WILLIAMSPORT – The Lycoming County commissioners approved grant funds for Camp Cadet, new personnel and announced a the new director of the Department of Public Safety during their meeting Thursday. On the PULSE covers action items for each Thursday meeting.
The commissioners announced at the meeting that they would be appointing Jeff Hutchins to the be next director of Public Safety effective on Feb. 23, 2020. The commissioners said Hutchins rose above the other candidates due to his experience with fire, EMS, and 911 communications, coupled with a bachelor of science in Occupational Safety and Health. Hutchins replaces John Yingling who retired after 30 years with the county in December.
TDA ACTIONS
Approve update to the TDA Report Effective 2/1/20. PASS 3-0
VOTER SERVICES- Removal of one (1) Part-time Clerk I.
PERSONNEL ACTIONS
Roxanne Grieco – Approve the following personnel actions: PASS 3-0
DPS-John D. Yingling, Part-time Temporary DPS Special Projects, Paygrade 11 $35.00/Hourly. New Position, Not to exceed 500 hours. Effective 2/18/20.
DPS/Communications- Joshua R. Hewlett, Full-time Replacement DPS Telecommunication I- WOE. Paygrade 6 $16.95/Hourly. Effective 2/24/20.
Courts/Judge Tira-Alexandra D. Sholley, Full-time Replacement Law Clerk II, Paygrade 11 $50,548.35. Effective 2/18/20.
RMS-Resource Recovery- Andrew Miller, Full-time Replacement Equipment Operator, Paygrade 6 $18.492404/Hourly Effective 2/23/20
RMS-Resource Recovery- Eric S. Maneval, Full-time Replacement Material Recovery Facility Maintenance Specialist, Paygrade 7 $18.08/Hourly Effective 2/18/20.
Planning & Community Development-John E. Lavelle III, Full-time Promotion/Replacement Deputy Director Planning & Community Development- Paygrade 12 $69,246.76. Effective 2/23/20.
Planning & Community Development- Heather L. George, Full-time Replacement Clerk IV, Paygrade 5 $15.22/Hourly. Effective 2/18/20.
SALARY BOARD ACTIONS
Approve update to Salary Schedule. Effective 2/1/20.
VOTER SERVICES- Removal of one (1) Part-time Clerk I.
REPORTS/INFORMATION ITEMS
Cancel Bid Solicitation for Levee
The levee project needs to be rescoped.
ACTION ITEMS
Grant and Monitoring Agreement with Lycoming Police Camp Cadet Foundation Inc. in the amount of $3000. PASS 3-0
The funds will be used for the program, which is designed to introduce youth to the diverse criminal justice system, discipline, self esteem, prevention and more.
Grant and Monitoring Agreement with Law Enforcement & Police Training Association in the amount of $25,000. PASS 3-0
To help maintain operational needs for services throughout Lycoming County. Paid for through Act 13 funds.
Flood Mitigation Assistance Grant Program Agreement. PASS 2-1(Mussare apposed)
A federal grant for the purchase of a property in Loyalsock Township that has a reccuring history of flood damage. This is at no cost for the county, which only acts as a pass-throw. The purchase of the property means that it can now no longer be used as a tax base for the county – but must remain an open space. It is a federal regulation that Commissioner Tony Mussare took issue with – voting no on the agreement. The house is assessed at $300,000.
Agreement with The Roberts Company for the staffing of temporary employees. PASS 3-0
Provides staffing for the Resource Management Services.
Purchase of Replacement Hardware for the Solomon Financial Server at RMS in the amount of $14,289.12. PASS 3-0
This is the financial server for the RMS operations. It sill also be used to upgrade the financial software and add some effiency by eliminating faxing and replacing it with the ability to email documents.
The commissioners present at the meeting were Mussare, Rick Mirabito and Scott Metzger.
The next commissioners meeting will be at 10 a.m. Tuesday, Feb. 18.