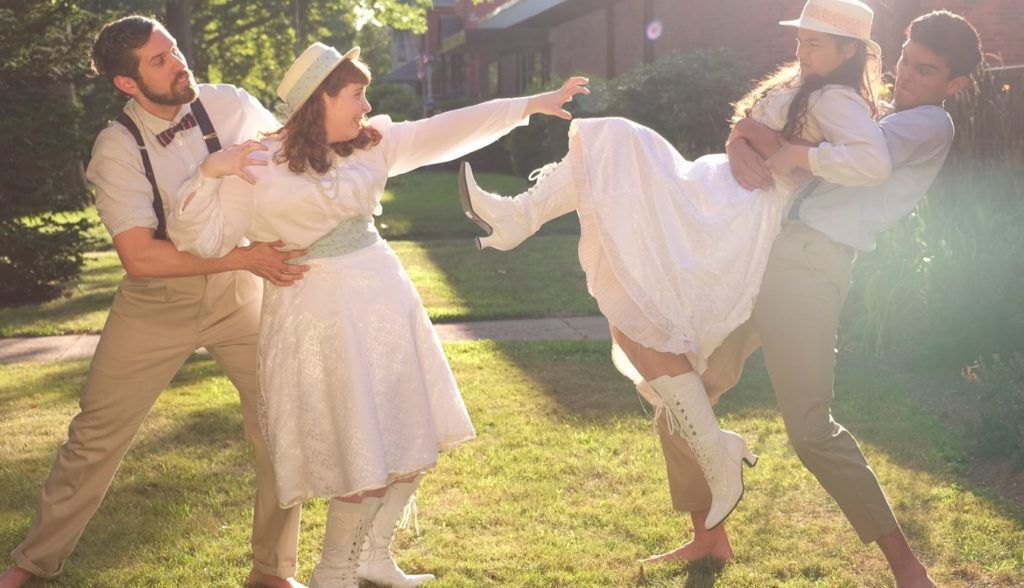 WILLIAMSPORT – What would you say to a version of Shakespeare's "The Tempest" staged with five above-ground swimming pools?
How about "Steel Magnolias" performed in an actual beauty salon? A feminist play at the YWCA? "Hamlet" outdoors as the sun goes down? Or maybe "Alice in Wonderland" moving through several rooms at the Pajama Factory – complete with a mid-play trip in the elevator?
These are a few past and future innovations from Studio 570, a bold new Williamsport dramatic troupe that keys on intimate performances in "found spaces" – without a fourth wall.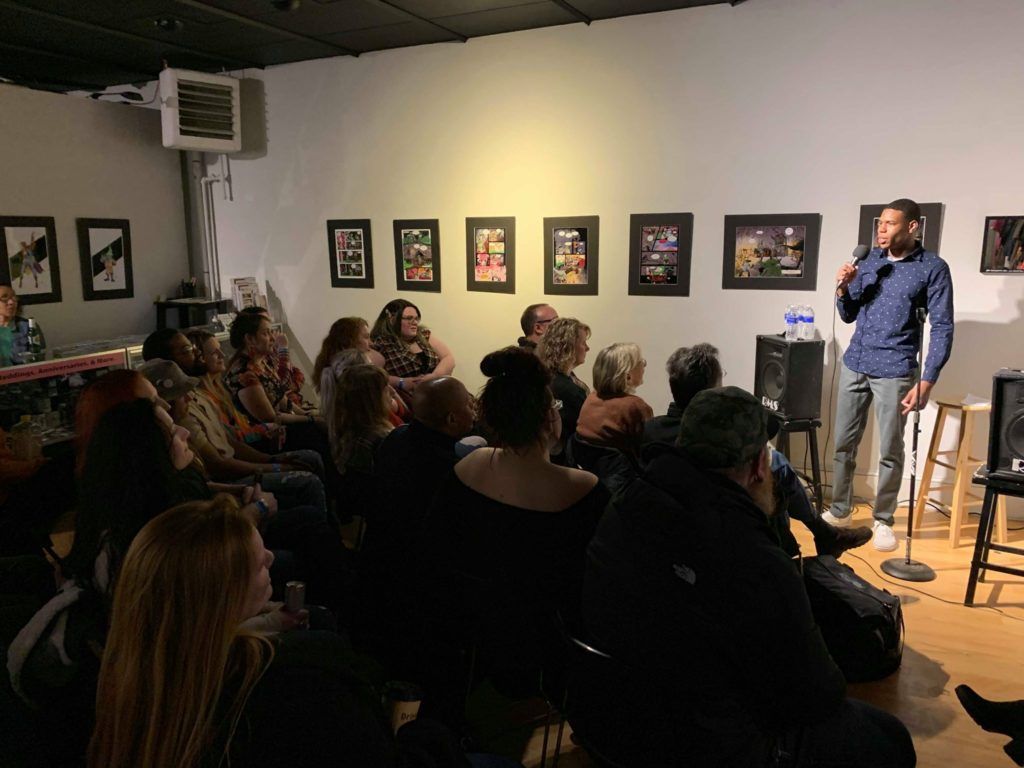 Founded in 2016 and about to announce its fifth season, Studio 570 is one of two relatively young organizations bringing new life to the Lycoming County arts scene. The other is Arthaus Projects – and both groups have events coming up this weekend.
Details on those shows will appear later in this piece; for now, let's get to know these two outfits and their respective missions.
GROUND-BREAKING THEATER
The 570's artistic director, Jared Whitford, is a Montoursville native with various national theater credits – including Pittsburgh's PARK Productions, the Straz Center in Tampa, FL, and SCCT in State College.
After working with Williamsport's Community Theater League on a play about Anne Frank, Whitford concluded that "there was a need for ground-breaking theater" in Lycoming County, and he started Studio 570 to that end.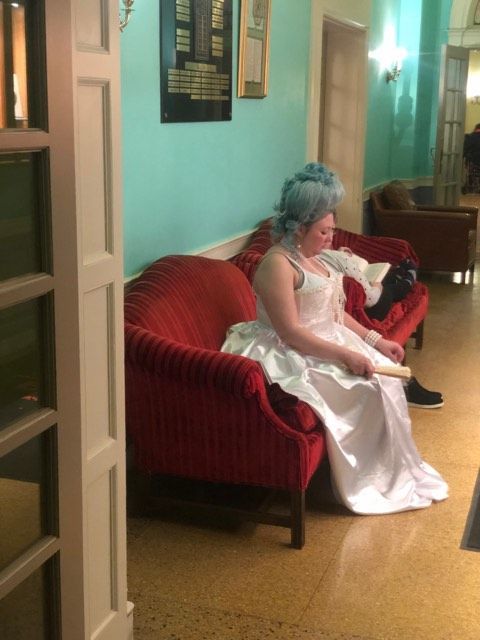 "It's all about communal experience," Whitford told On the PULSE in a recent interview. "Everyone in that room has a shared experience that is unique to that evening. Netflix doesn't check that box – the living, breathing organism that is right in front of you."
So in 2016, Whitford launched Studio 570 with Jonathan Tolin's offbeat one-man show "Buyer and Cellar," in which he himself starred – without a director.
Ensuing years saw a variety of other works, including "Big Love," "Cabaret," "The Importance of Being Earnest," "Anne of Green Gables," "The Glass Menagerie" and "The Hundred Dresses" – performed at such unusual venues as a nursing home, a church lawn and a fire company.
CENTRALLY LOCATED
One reason Whitford likes Williamsport is its central location – three hours from Philadelphia, Pittsburgh, New York, Buffalo and Baltimore.
"I could do this in Pittsburgh, Atlanta or Tampa and have a much easier time," says Whitford. "But I feel like it's important that I am fighting to make this happen here."
Response has been solid, with some shows sold out. "House sizes are intimate," Whitford adds, "so getting tickets ahead of time can be important."
Using local performers while also bringing in veterans from Manhattan, Atlanta and L.A., Whitford's eventual goal is "to have a stock company, like Stratford or the Shaw Festival. I really love the idea of becoming a leader and regional provider of local theater — showing that Williamsport and Lycoming County is a viable area for theater. And becoming nationally known."
Whitford says the toughest part of the process has sometimes been finding a venue; but he added that now, rather than 570 seeking these places, it's starting to work the other way around.
"I knew it would get easier," he says, "but I didn't know the locations would start coming to us."
THE REVOLUTIONISTS
On Feb. 23, 570 will announce the rest of its exciting 2020 season – including not only "The Tempest," a Jane Austen adaptation and a musical, but also an immersive presentation of one of the 20th century's most famous novels, complete with live music and cocktail waitresses.
For now, you can dip into their repertoire with "The Revolutionists," Lauren Gunderson's 2016 comedy set during the French Revolution's infamous Reign of Terror. Variously termed "sassy," "sparkling," "hilarious" and "wonderfully wild and raucous," it's a feminist farce focused on four women: former queen and cake-prescriber Marie Antoinette; playwright Olympe de Gouges; assassin Charlotte Corday and Caribbean spy Marianne Angelle.
It stars former 570 president Elizabeth Snow, along with New York City theatrical innovator Danielle Velkoff, Clear Sphere Yoga founder Annelise Latini and Lycoming College student Jessalyn Smith.
Performances are set for 8 p.m. on Feb. 14-16 and 20-23 at the Williamsport YWCA, 815 W. Fourth St. Whitford serves as director and designer.
Tickets are available at https://studio570.theater/.
STAND-UP COMEDY — AND MORE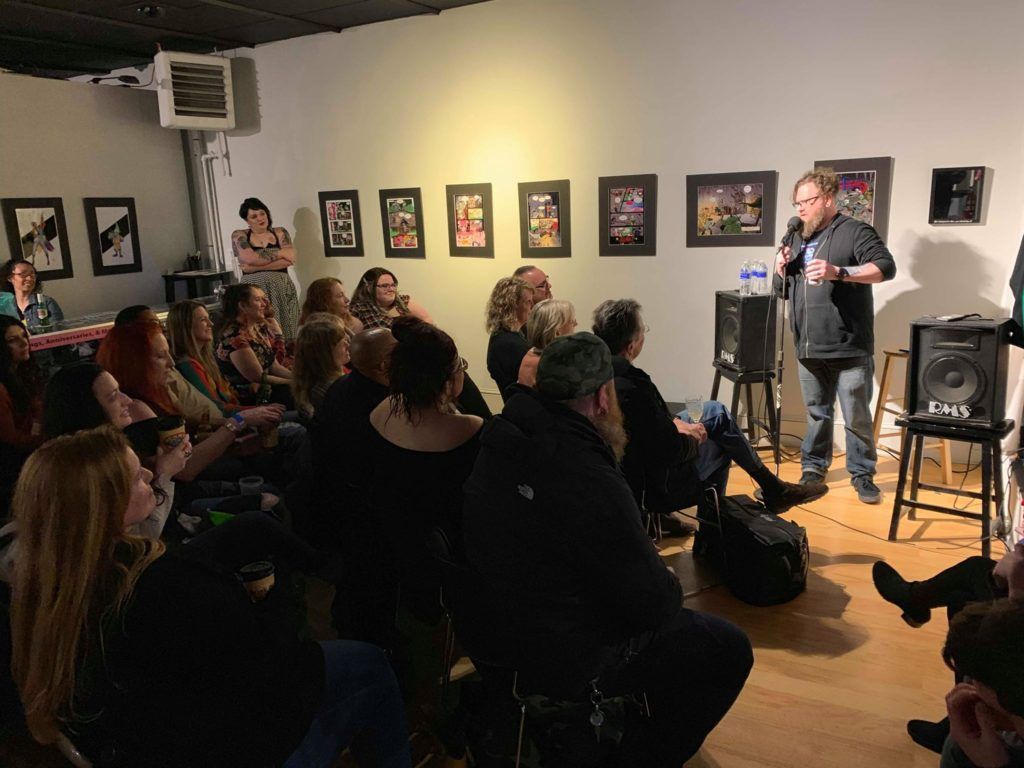 Meanwhile, another hard-working innovator has begun to enrich local nightlife with something similarly new: stand-up comedy.
That would be Williamsport's Arthaus Projects, under Executive Director John Yogodzinski – whose adjuncts include not only comedy but also an art gallery, graphic design, custom framing, a wedding planner and a line of local clothing.
The busy Yogodzinski started his downtown gallery eight years ago, under various names such as Grey and Converge. As the director recently told On the PULSE, these were commercial art galleries – but "they seemed to function more to bring people together." And so, about two years ago, Yogodzinski opened Arthaus as a nonprofit venue for both art and performance – among other things.
"Galleries can be intimidating," says Yogodzinski. "But everybody likes comedy."
Headquartered at 140 W. Fourth St., Arthaus brings in touring stand-ups on a monthly basis; the current roster includes Indian comic Krish Mohan, who on Mar. 21 will record his one-man show here for release as a CD.
Refreshments are BYOB, says Yogodzinski, but "there is good chemistry because of the small room size."
Keep an eye out as well for Arthaus's Billtown Comedy Festival. Slated for Apr. 17-19, its lineup is currently being vetted from more than 60 nationwide submissions.
GLOBAL VISION
But comedy is only one of Arthaus's many projects.
For much of the year, its West Fourth Street storefront serves as the Williamsport Artisan Shop, billed as "a community-driven shop featuring a wide variety of affordable art and handmade items." On display and for sale, are works from such nearby locales as Bloomsburg, Allentown and Harrisburg; yet the gallery also features art from far-off places like California, Europe and Australia.
With a stated goal of nourishing local artists, the venue hosts shows and exhibitions several times a year – and that includes the forthcoming "20/20 Vision." Scheduled for June 5-27, it will be Arthaus's fifth juried exhibition, with a theme centered on "vision for the future, anything related to view point, eye sight or visibility." Entry deadline is Apr. 25; more information at www.arthausprojects.com/2020vision.
LOVE FROM DOWN UNDER
Arthaus's signature visitor, however, must surely be Johnny Romeo.
Hailing from Sidney, Australia, the world-renowned artist has "fallen in love with this area" and visits every fall to exhibit his work and collaborate with local businesses.
In fact, Arthaus has designed and published three books of Romeo's art, with 10 more contracted for the future. Much of his work, including these hardbound volumes, is for sale on the floor at the Artisan Shop.
OTHER DAYS AND OTHER PROJECTS
"Everyone looks at First Friday as the only day we can do something artistic in this area," said Yogodzinski. "But there are 29 or 30 other days to work with."
Not only is the shop open daily, but Arthaus is also affiliated with Graphic Hive, a full-service agency offering web development, graphic design, marketing, embroidery and screen printing. "This is what pays the bills," says Yogodzinski.
Other Arthaus enterprises include River Valley Apparel, with handsome local-themed shirts, hats and jackets, along with the wedding-planning service "Devoted to Your Day."
In May of 2018, Arthaus even used its intimate floor space to host Studio 570's run of "Big Love."
TICKETS AND INFO
More information is available at www.arthausprojects.com.
Meanwhile, the venue's next comedy show is slated for Feb. 15 at 7:30 p.m. Williamsport native Clyde Mack will host four of his favorite up-and-coming New York City comics. Advance tickets are available at Eventbrite. If you plan to BYOB, please have ID for any alcohol you bring.