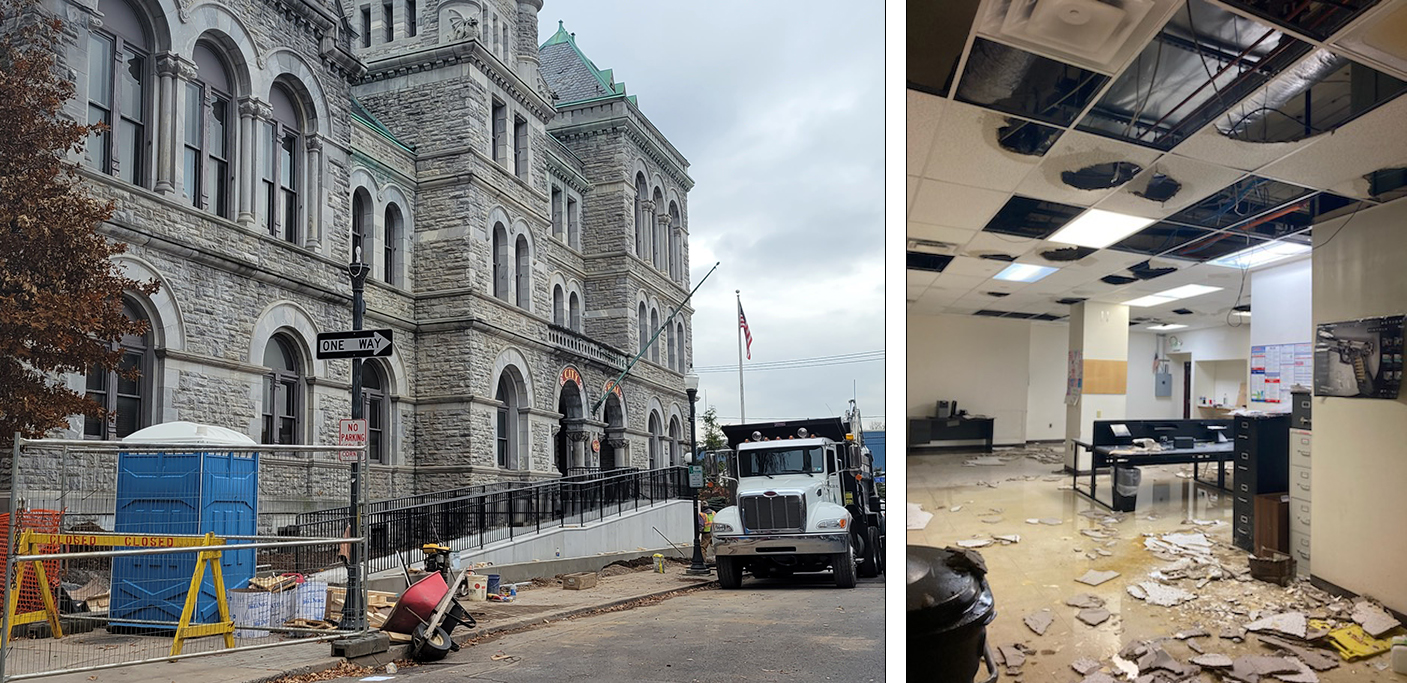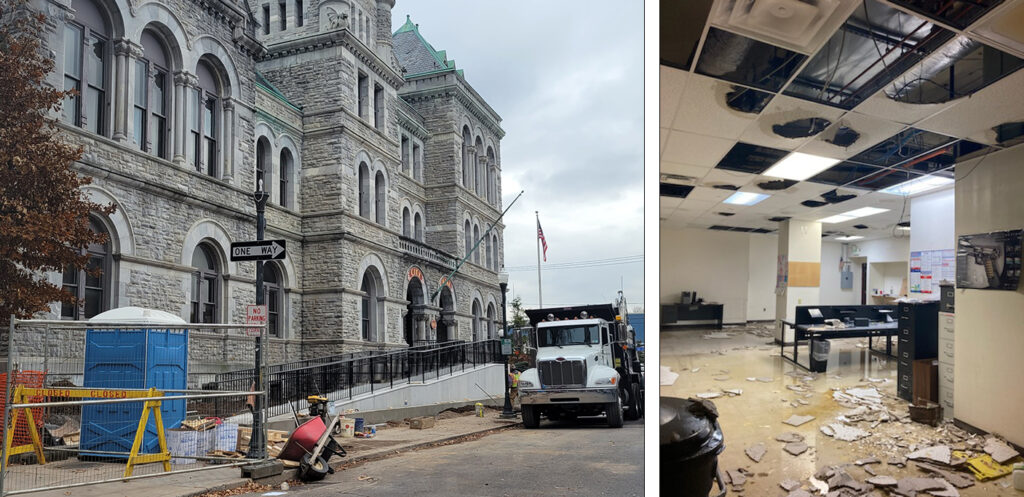 The roughly $164,000 ramp in front of Williamsport's vacant City Hall is taking shape. But it's unclear when – or if – city employees will be able to return to the building, especially with the most recent water damage that flooded much of the building. 
The ramp is one of the primary requirements of a February 2021 settlement made between the city and the Centers for Independent Living, which was meant to provide better access to City Hall for citizens with disabilities.
In the settlement agreement, the city was required to pay $55,000 in compensatory damages to the Centers for Independent Living and North Central Pennsylvania ADAPT and "to construct an accessible ramp at City Hall's main Fourth Street entrance, ensure that the elevator is accessible, and provide emergency fire alarms."
Since the ramp is required in the settlement and the work was contracted prior to City Hall's evacuation due to flooding and mold after severe thunderstorms in August, the work cannot be delayed or halted, according to Mayor Derek Slaughter.
An estimate on the costs to repair the flooding and mold still is underway.
"The administration and council will meet in the very near future to discuss City Hall moving forward," Slaughter said.
Additional flooding due to a broken coil within the heater system above the second floor burst a pipe and sent hot water throughout the floors below.
"The basement, first floor and second floor sustained significant water damage. At this time, the building is being evaluated for structural integrity," Slaughter said. "I will release updates as they become available."
It's unclear how much this will delay repairs to the building or how much it will increase costs.