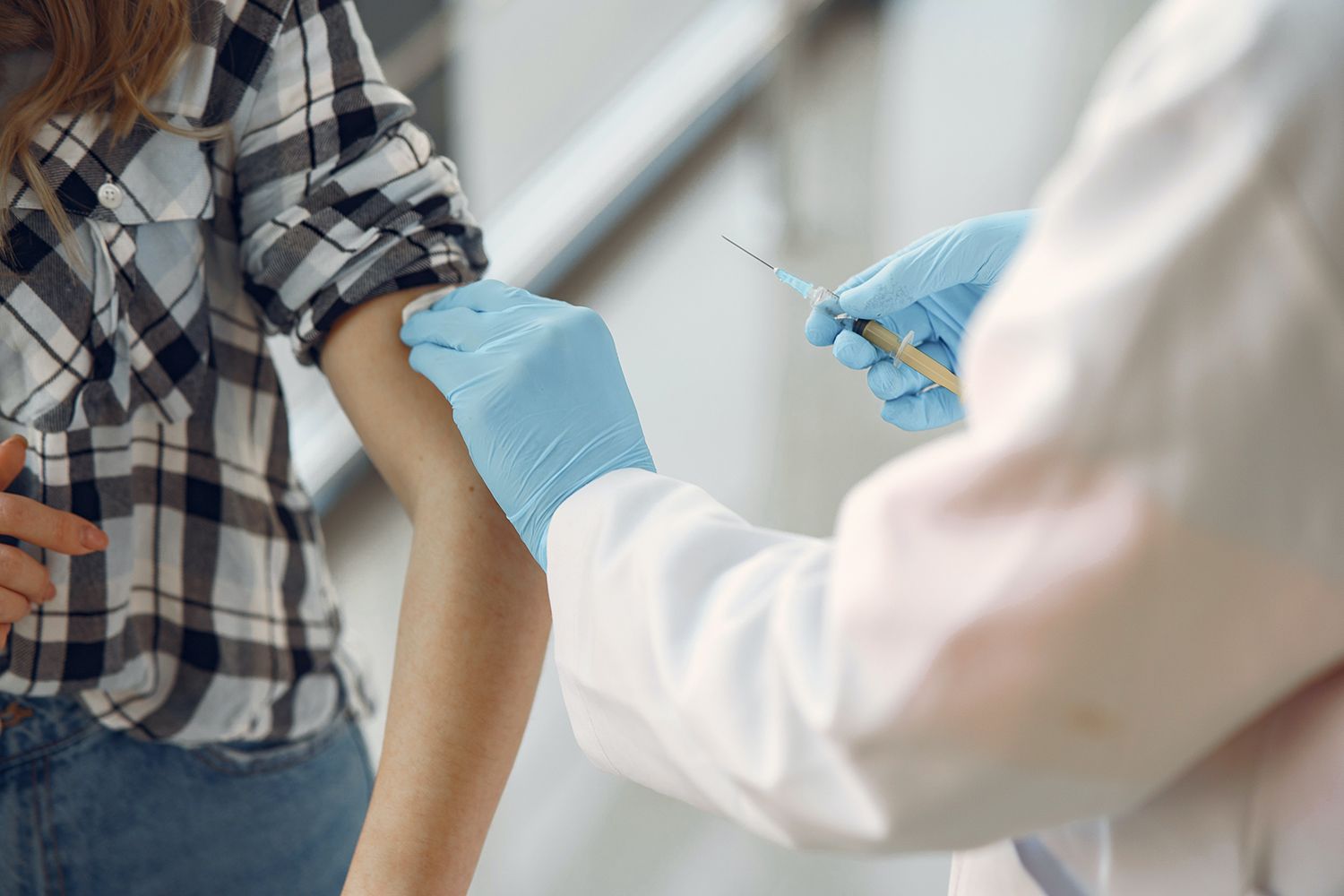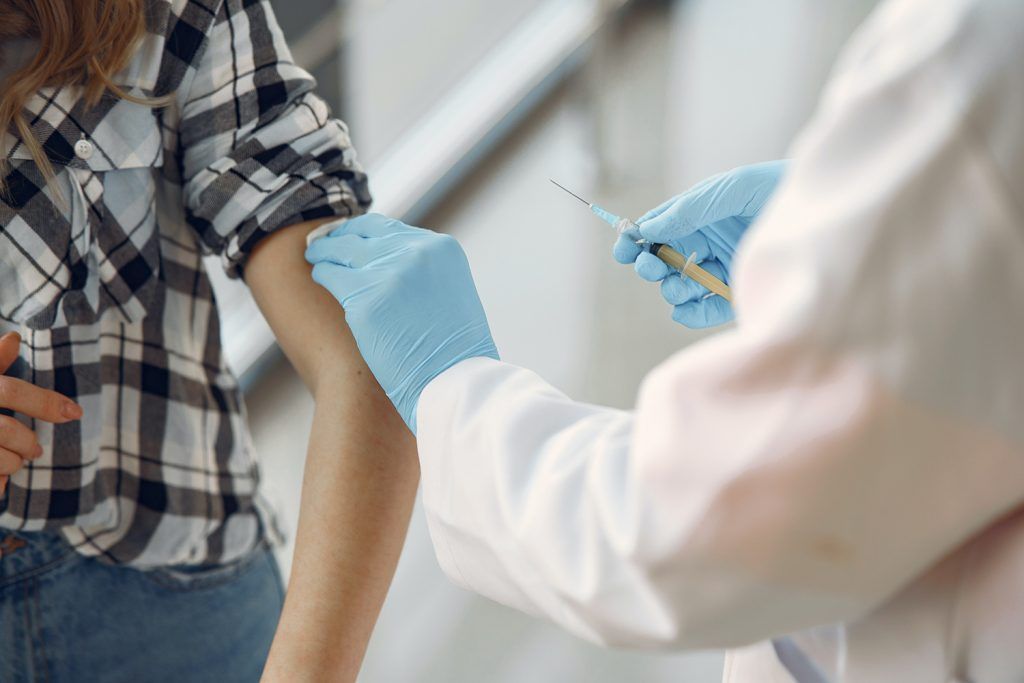 It's been seven weeks since the COVID-19 vaccine began rolling out in Pennsylvania and doses arrived in Lycoming County.
So far, 7,346 partial vaccinations and 1,867 full vaccinations have been administered in Lycoming County. Numbers have fluctuated from day to day with over 400 on Jan. 25 but as few as two on Jan. 28, according to the state.
Despite the state Department of Health's decision to allow individuals ages 65 and older to get the vaccine, as well as those who are at high risk, just over 6% of Lycoming County's population has been partially vaccinated and 1.8% has been fully vaccinated.
Medical organizations agree that the slow rollout is due to limited access to the vaccine, particularly as the Phase 1A expansion was introduced on Jan. 19.
According to delivery numbers for the state, the following providers have received vaccine doses as of Jan. 29:
UPMC Susquehanna, hospitals in Lycoming County: 6,650
Geisinger Medical Center's hospitals In Lycoming County: 13,000
River Valley Health and Dental (Williamsport): 1,000
Family Practice Center's facilities in Lycoming County: 1,900
According to Geisinger, roughly two-thirds of its health care employees have received the vaccine. The medical facility recently announced that it administered its 50,000th vaccine.
However, due to uncertainty surrounding the vaccine's availability, the center announced Friday that it will not accept any new first-dose appointments at this time. All existing appointments will continue as scheduled for the time being.
"Demand for the vaccine is still incredibly high in our communities, and we will continue to provide the vaccine as supplies and logistics allow," said Dr. Jaewon Ryu, Geisinger's president and CEO. "We know a lot of people continue to have questions about when they can get an appointment. We ask for everyone's patience and encourage you to visit geisinger.org/COVIDvax and myGeisinger regularly for the latest information."
River Valley Health and Dental, which is on Hepburn Street in Williamsport and serves between 14,000 and 17,000 Lycoming County residents, has increased its waiting list for vaccines since the expansion to allow individuals 65 and older, according to Karla Sexton, compliance officer.
"We have doubled our waiting list to currently around 4,000 registrants," Sexton said. "Conversely, our supply has not yet been proportionally increased.
UPMC Susquehanna did not respond to a request for comment for this story. Roughly two weeks ago, the medical group said it was expecting roughly 80% of its health care workers to receive the vaccine.
However, it has announced that it is not accepting any new appointments for vaccinations at this time.
In a press conference this week, Gov. Tom Wolf acknowledged that Pennsylvania is "in the middle of the pack" for vaccine doses compared to other states. He blamed the federal government, saying that despite the state increasing the number of vaccine eligible individuals, the supply from the government did not reflect that.
Pennsylvania currently is receiving roughly 143,000 doses per week.
Below is a list of Lycoming County's full vaccine deliveries since Dec. 17, 2020:
Provider Location
City
Pfizer Doses
Delivered
Moderna Doses
Delivered
WEEK 1
UPMC Williamsport
Williamsport
1,950
Thursday, December 17, 2020
WEEK 2
Geisinger Jersey Shore Hospital
Jersey Shore
3,000
Wednesday, December 23, 2020
Susquehanna Community Health and Dental
Williamsport
100
Wednesday, December 23, 2020
UPMC Williamsport
Williamsport
400
Wednesday, December 23, 2020
WEEK 3
Geisinger Jersey Shore Hospital
Jersey Shore
2,000
Tuesday, December 29, 2020
WEEK 4
Hughesville Family Practice
Hughesville
300
Thursday, January 07, 2021
Geisinger Jersey Shore Hospital
Jersey Shore
3,000
Tuesday, January 05, 2021
FPC-Southside Family Medicine
South Williamsport
100
Tuesday, January 05, 2021
Health Services Pharmacy
Williamsport
800
Thursday, January 07, 2021
Susquehanna Community Health and Dental
Williamsport
100
Wednesday, January 06, 2021
Susquehanna Community Health and Dental
Williamsport
100
Friday, January 08, 2021
UPMC Williamsport
Williamsport
975
Tuesday, January 05, 2021
WEEK 5
Hughesville Family Practice.
Hughesville
300
Wednesday, January 13, 2021
Geisinger Jersey Shore Hospital
Jersey Shore
3,000
Monday, January 11, 2021
FPC Southside Medicine
South Williamsport
200
Wednesday, January 13, 2021
Lycoming County SHC
Williamsport
100
Wednesday, January 13, 2021
Susquehanna Community Health and Dental
Williamsport
300
Tuesday, January 12, 2021
WEEK 6
Hughesville Family Practice.
Hughesville
200
Friday, January 22, 2021
Geisinger Jersey Shore Hospital
Jersey Shore
2,000
Wednesday, January 20, 2021
Susquehanna Community Health and Dental
Williamsport
100
Tuesday, January 19, 2021
UPMC Williamsport
Williamsport
975
Tuesday, January 19, 2021
UPMC Williamsport
Williamsport
975
Friday, January 22, 2021
UPMC Williamsport
Williamsport
400
Wednesday, January 20, 2021
WEEK 7
Hughesville Family Practice.
Hughesville
100
Wednesday, January 27, 2021
Hughesville Family Practice.
Hughesville
300
Monday, January 25, 2021
FPC- Family Practice Center Muncy
Muncy
100
Wednesday, January 27, 2021
FPC Southside Medicine
South Williamsport
200
Monday, January 25, 2021
FPC Southside Medicine
South Williamsport
200
Wednesday, January 27, 2021
River Valley Health and Dental Center
Williamsport
100
Monday, January 25, 2021
River Valley Health and Dental Center
Williamsport
200
Wednesday, January 27, 2021
UPMC Williamsport
Williamsport
975
Thursday, January 28, 2021