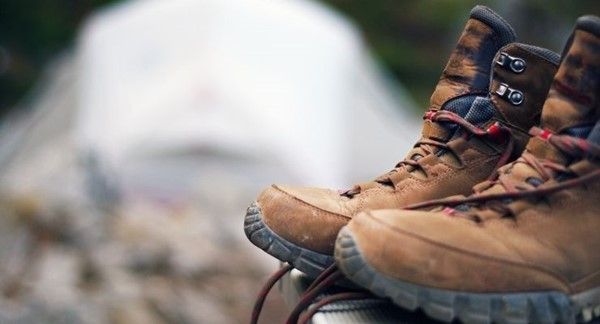 Hiking through the woods or another distant location brings new exploration with every step. But, are your boots as comfortable as they should be?
Your feet take on the bulk of the work during a hike, so it's essential to take care of your feet and protect them with the right padding and protection. Choosing the proper footwear is of utmost importance. Otherwise, you risk a short day on the trails.
Choosing hiking boots isn't always easy. From size to style, there is a lot from which to choose. And what feels good in the store might wear-in differently in the field. Read on for tips for choosing the most comfortable hiking boot.
The styles
Hiking boots have different purposes, just like sneakers. Are you a casual hiker, or do you spend more time deep in the mountains? Knowing the difference will be integral to choosing boots.
Light Hiking Shoes. A burly version of running shoes. They're perfect for day hiking, although many long-distance backpackers wear this style for an ultra-light fit as well.
Mountaineering Boots. Mountain boots are for rocky territory, glacial trails, and snowy paths. They're built to handle a heavy load.
Backpacking boots. They are made for a variety of terrain on and off the trail. These are the boots for a multi-day trek. Their stiff sole and durability will help you through most conditions.
Materials
When it comes to hiking boots, the material is significant. The wrong fabric can make your feet feel hot, uncomfortable, and cramped. Find the right material for ultimate trail comfort.
Synthetics. These are often nylon or polyester. Synthetic boots are comfortable to break in, feel light, and dry faster; however, they are less water-resistant.
Split Grain Leather. Often made with half leather, half synthetics, the material is still very breathable. It is not, however, as water-resistant as full-grain leather. Durability is on the lower end.
Full-grain leather. Full-grain leather is what most mountaineering boots are made from. It's very durable, perfect for rigorous hikers looking to traverse challenging terrain.
The cut
Hiking boots come in various cuts, and you should choose the one right for your hiking. The wrong cut could cause a rolled ankle or rocks in your shoes.
Low-cut. These are similar to running shoes. While perfect for lightweight, casual hiking, this cut leaves you vulnerable to ankle injuries.
Mid-cut. Offers more ankle balance and support, as well as a better buffer from debris.
High-cut. Optimal balance and ankle support, this cut is best for the adventurous hiker who is going on and off-trail.
Try them on for size
It's easy to get caught up in the bells and whistles and ignore the fit. Give your boots a size test to be sure they're the best boot for you.
It would be best if you had plenty of wiggle room in the toe box. The boot should fit snug around the ball of the foot while your heel stays in place. A floating heel is the main cause of blisters.
Always try hiking boots on while wearing your trail socks to get an accurate feel for comfort and fit. While in the store, ask about socks, lacing techniques, and insoles. All of these will contribute to the overall fit and comfort of your hiking boot.
We hope these tips for choosing the most comfortable hiking boot have helped you pick out the right fitting and most comfortable boot for you.