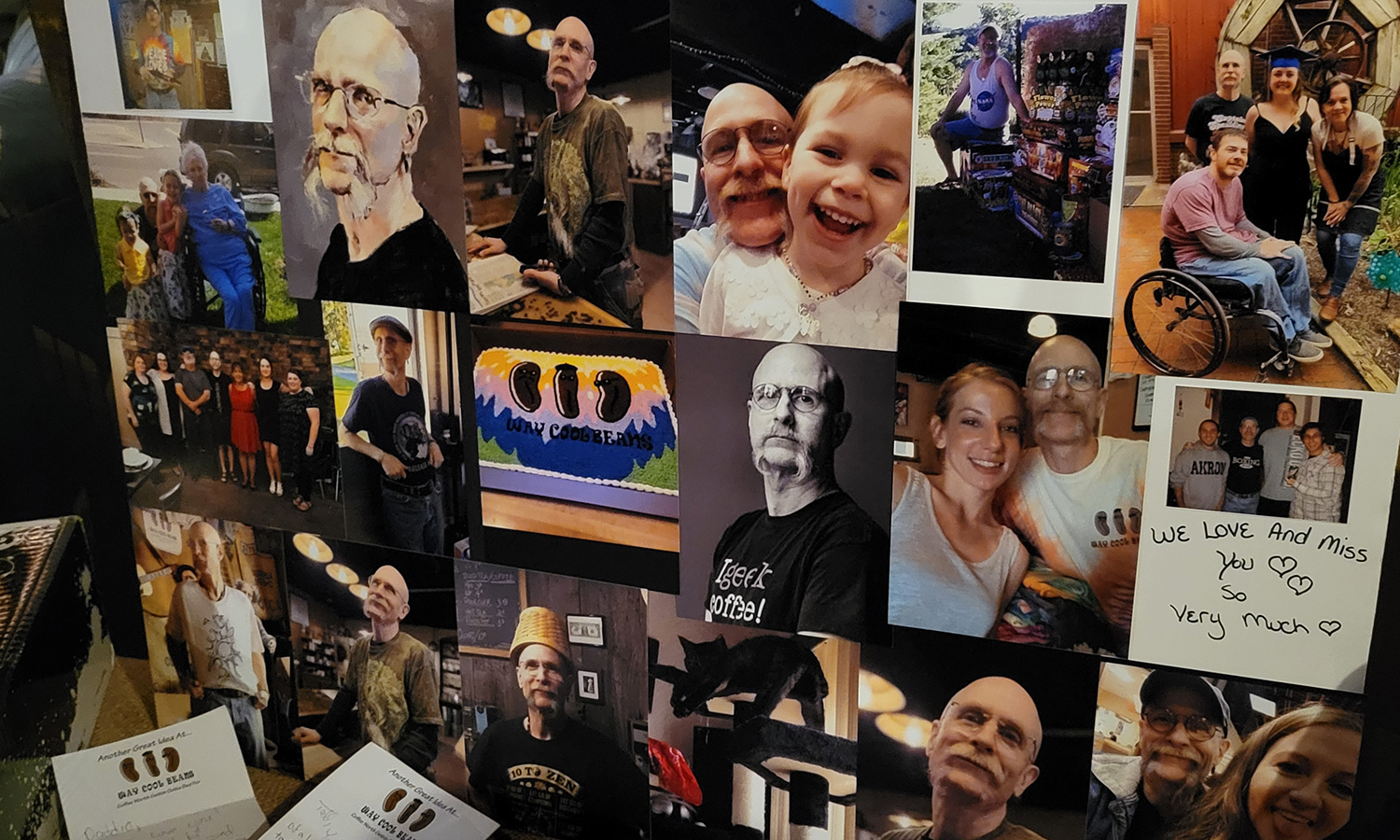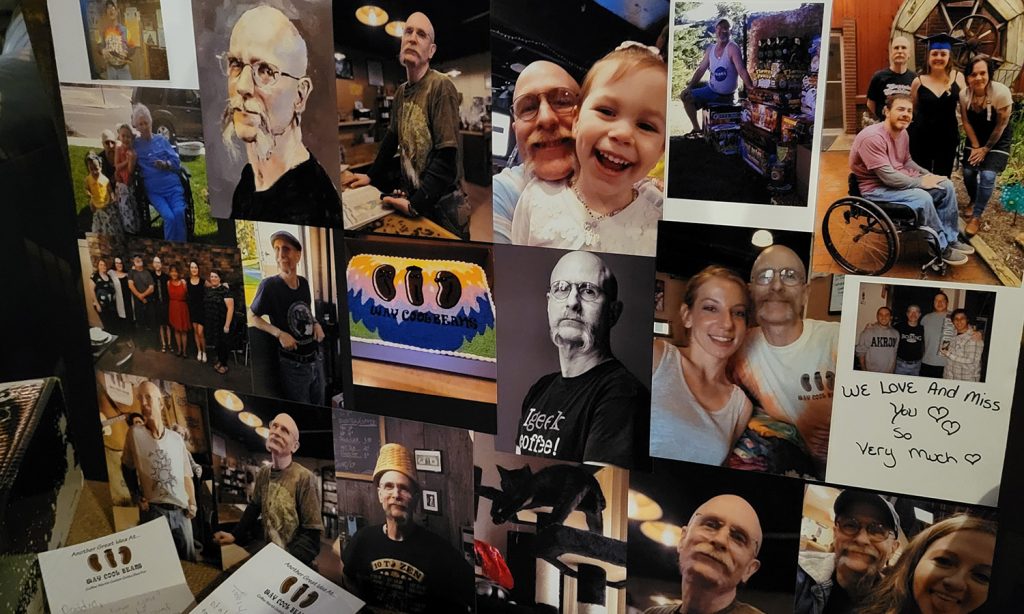 It was June, 2016 when Todd Foresman opened the doors to his new coffee shop, Way Cool Beans. Nearly five years later, on May 27, Todd passed away after a battle with cancer, but the impact he made will not soon be forgotten.
Many knew Todd through his coffee shop, which he decided to start after the local shop where he normally bought coffee was closing. At the time he worked at a print shop. As he saw the print industry changing, Todd realized he wanted to be his own boss and do something he loved.
After purchasing a roaster and teaching himself how to roast, Todd started making his own coffee. At first he made it for friends or set up a tent at music festivals, but a few years later he opened Way Cool Beans.
Friends, family and even brief acquaintances remember Todd for his dedication to people, his love of coffee and his affinity for "shenanigans." At the coffee bar, visitors would find a conversation, a word of advice or just someone with an ear for listening.
"What I love most about what I do … I do it for me. I'm not working for someone else, [so] it doesn't feel like work. I don't feel like I need to retire," Todd wrote on the about page of his website. "I hang out all day solving the World's problems with people. That's what I do for a living. I roast coffee, I brew coffee, but for the most part, it almost never feels like work."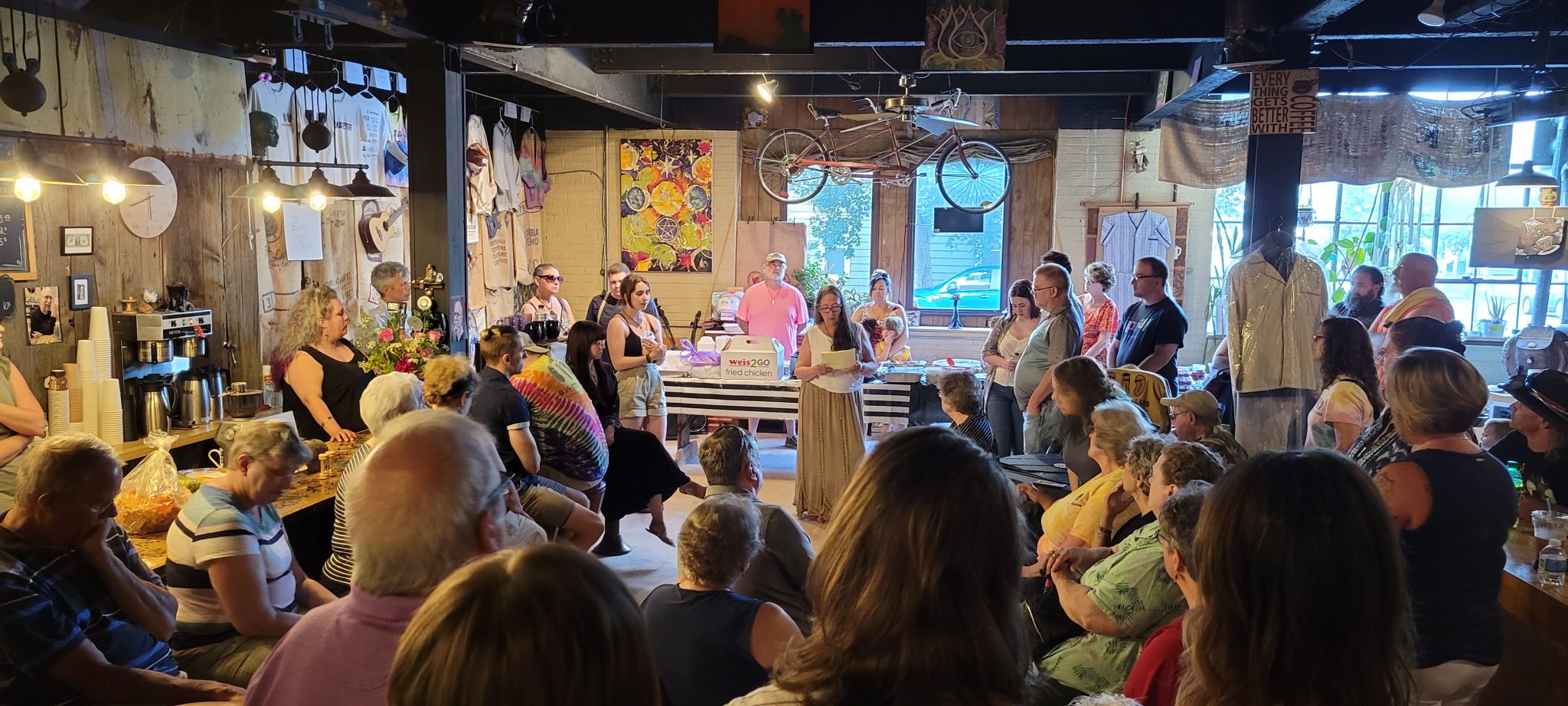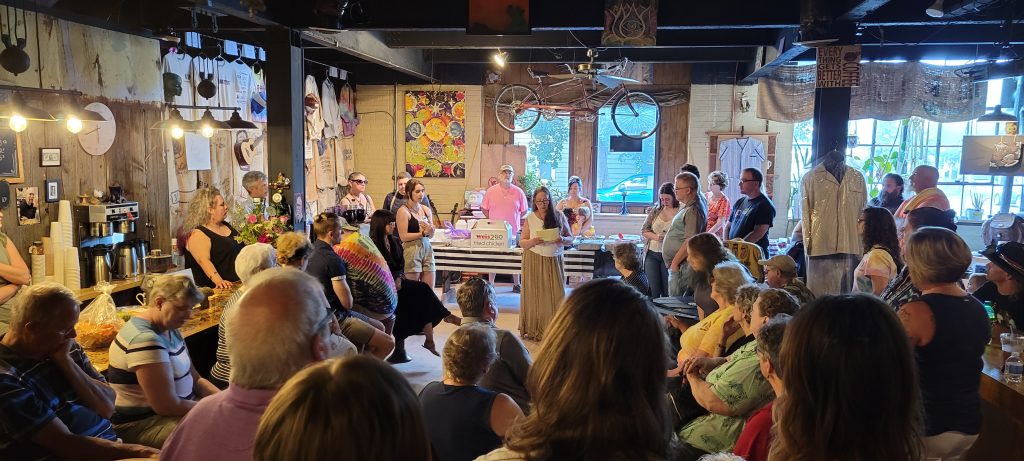 During a memorial service on June 6, the small coffee shop on the first floor of the Pajama Factory still had everything just the way Todd left it. The daily specials on the menu board, the two-seater bicycle hanging from the ceiling, and the coffee canisters on the counter.
Friends, family and coffee shop patrons packed the room, spilling out into the hallway to be part of the service and show Todd that he is loved.
Many he helped over the years spoke of how he saved them and helped them become the people they are today.
After years in recovery from addiction, Todd was eager to help others turn their lives around as well. For years, he went to the Lycoming County Prison to talk with inmates and help them realize they didn't have to live that way.
Above all, Todd wanted to create a place to bring people together. The crowd that packed into the shop Sunday afternoon were brought together by Todd, and many of them have built relationships that will last a lifetime.
Way Cool Beans is closed, but the community that Todd built doesn't need to.