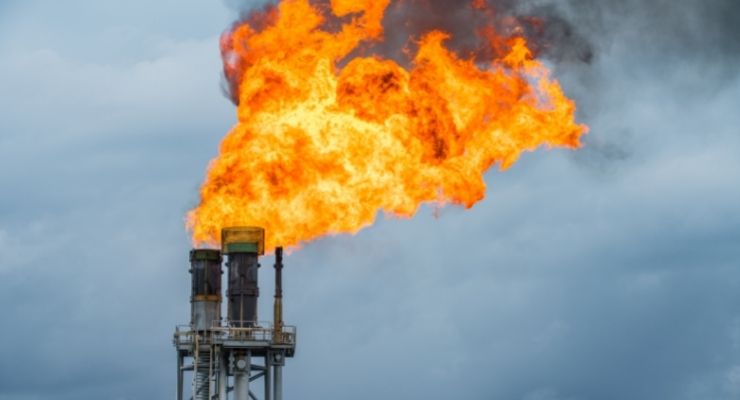 The best ways to mitigate gas flaring involve preventing the production of waste in the first place. Many manufactures can't avoid the production of methane, which is why they burn it off.
If you operate an oil refinery, landfill, or chemical processing plant, gas flaring may be part of your everyday job. Recycling methane is better for the environment. Uncover better ways to use excess natural gas.
Reasons for Gas Flaring
Gas flaring occurs when factories must burn natural gas—such as methane—that would otherwise be released into the atmosphere. When factories have a lack of capacity to use stored gases, they tend to burn them instead of releasing them into the atmosphere, which would heat up the airspace and contribute to climate change.
Prevent Production of Waste Gas
One way to reduce gas flaring at your factory is to decrease the amount of excess gas you produce. Design systems that do not produce gas waste or find something else to do with the influx.
Sell Excess Natural Gas
Industries can use natural gas as fuel. You can capture excess fumes and sell them to various sectors that will use them to power their operations. In addition to reducing the amount of gas you burn, you will also have an additional source of revenue coming into your business.
Use Gas for Energy
If your own business is trying to find ways to reduce energy costs, you could use the excess gas emissions you've been burning to power your facility. Using your own gas emissions is a sustainable practice that can save you money in the long run because you won't need to use as much electricity. Additionally, this practice enables you to mitigate gas flaring.
Use the Right Equipment
You must install the correct equipment in a facility that deals with gas flaring. For instance, operations that monitor gas flaring must use flare gas flow meters to measure the rates and changes in the composition of the natural gas in a tank. Further, turbines generate cool air, which prevents your tank from overheating.
Understanding the best ways to mitigate gas flaring will vastly improve your industrial operations and keep your business ahead of the competition. Find more avenues for revenue when you sell your excess natural gas rather than burning it off. Reusing resources helps sustain our environment.