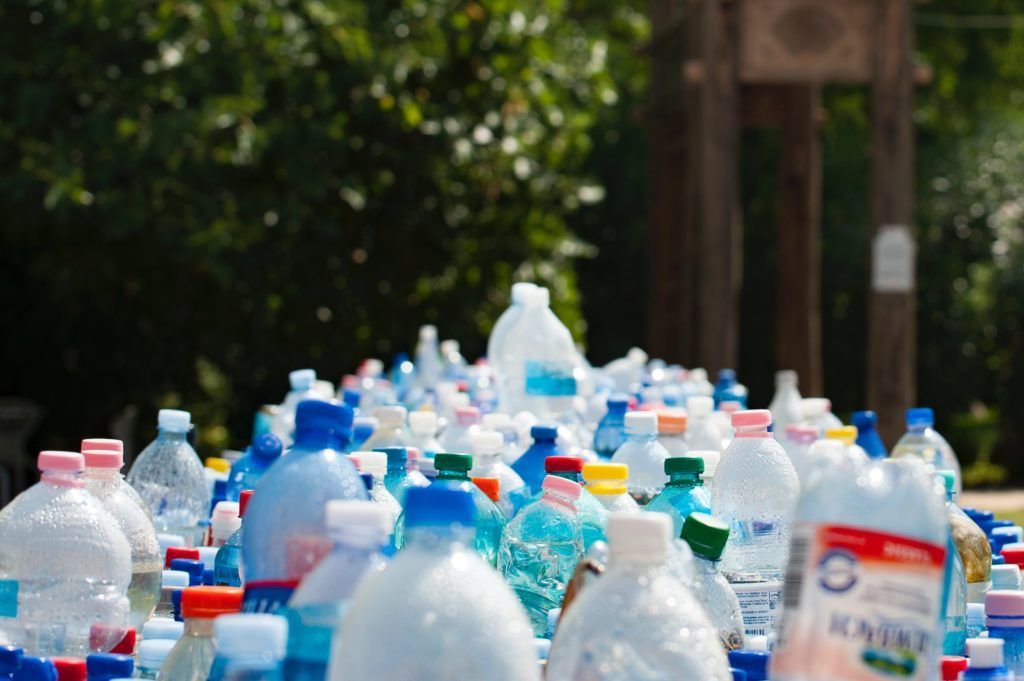 For just over three weeks, Lycoming County's recycling system has been suspended and the collection sites have been closed due to county efforts to protect members of the pre-release center who are responsible for sorting the materials.
Commissioner Tony Mussare said during Thursday's Prison Board meeting that the commissioner's office has been flooded with calls asking why the sites have been closed.
When the recycling is collected and taken to the Lycoming County Landfill, it must then be sorted on a conveyor belt system. The primary sorters are members of the county prison's pre-release center, according to Jason Yorks, director of the county's Resource Management Services.
He and county Chief Clerk Matt McDermott made the decision to suspend the collection efforts on March 18 and it is still unclear when they will be reopened. Yorks said he is following the lead of local and state governments as the COVID-19 pandemic continues to rise and non-life sustaining businesses have been ordered to close until April 30.
The county transports eight to 15 inmates in a van from the pre-release center to the landfill at a time, Yorks said.
The plastic and glass material collected and sorted through the center comes not only from throughout Lycoming County but also many surrounding counties.
While much about COVID-19 is still not known, data does suggest it can remain on plastic and stainless steel for up to three days, according to the Centers for Disease Control and Prevention.
"It would just not be fair to have somebody processing materials and be infected unknowingly," Yorks said. "It takes 15 to 20 people a day to run that system. We wouldn't be able to just collect and sort it without processing it."
As an extra precaution, the collecting containers were also removed and access to the collection sites was restricted.
"Leaving the boxes out there unattended would also be disastrous," Yorks said. The sites are closed off to the public and violators will be charged with trespassing and littering.
But many people who have their recycling collected at home will probably still see it collected each month as usual, York said. However, instead of going to the recycling center, the recyclable items will be dumped directly into the landfill.
This was a decision made out of necessity, Yorks said. "It has to go somewhere."
The county collected 21,000 pounds of recycling waste in 2019, he said, adding that it does not have the capacity to store months-worth of recycling on county property.
"It is definitely a priority of ours to return to recycling as soon as possible," Yorks said.
Prison COVID-19 response
Though there are no reported cases of the novel coronavirus in the county prison system, Warden Brad Shoemaker is taking as many precautions as possible.
"It's a tough time for everyone right now," Shoemaker said. "This isn't a prison problem, it's a people problem."
He commended the county leadership and courts for working with the prison to limit its population and get those inmates who are able to be released processed and out of the facility sooner.
The prison's work-release program, which allows inmates to have their own private jobs, has been suspended and the work-crew program, which uses inmates for county projects, has been reduced, Shoemaker said.
However, some inmates who had private jobs were released so they would not lose their employment, Shoemaker said.
Here is the prison's full response to the COVID-19 pandemic:
Suspended all inmate visits and programming
Continued legal and official visits through video conferencing, secure phone calls and non-contact/confidential meetings in the visitation area
Increased supply of personal protective equipment and cleaning supplies
Provided anti-bacterial soap to inmates to encourage hand washing
Enhanced employee screening; staff showing signs or symptoms of illness are sent home
Increased cleaning details throughout the facility
Directed non-mission essential staff to work from home when possible
Modified library operations
Canceled barber visits until further notice
Suspended all work release until further notice
Posted CDC suggestions regarding hygiene and hand washing along with information on COVID-19 throughout each facility
Increased efforts to educate staff on social distancing, proper cleaning and hygiene
Implemented inmate quarantine measures for inmate and staff safety
Worked with courts to review cases and maximize releases
Restricted inmate movement out of the building and increased use of video conferencing with the courts.