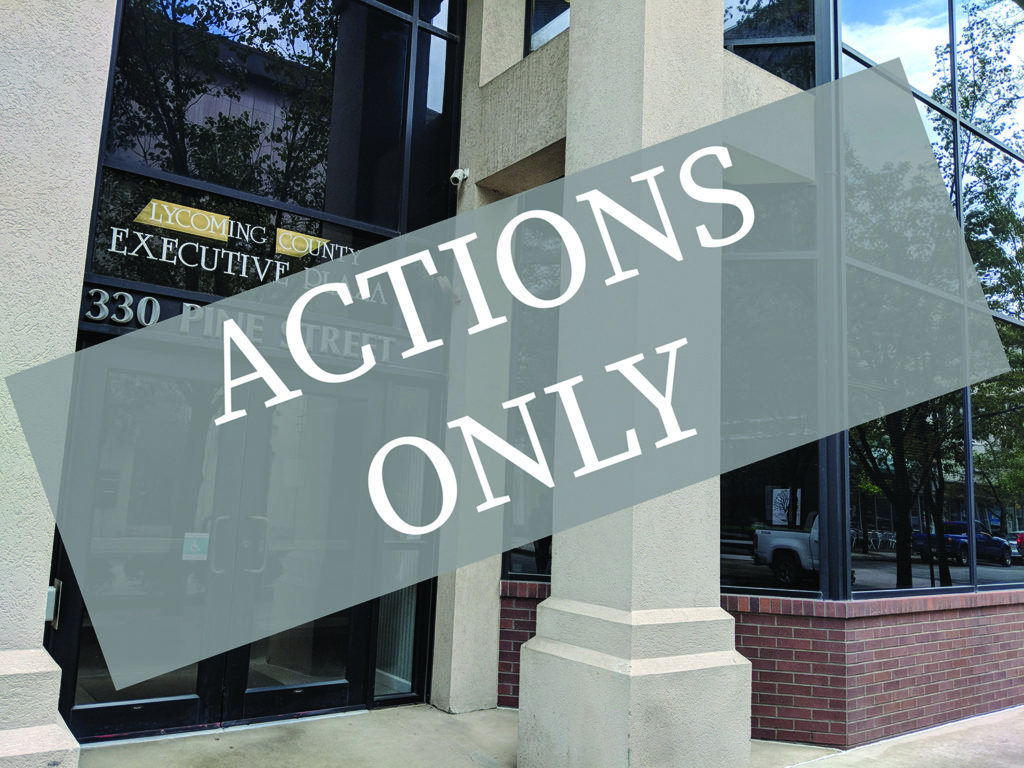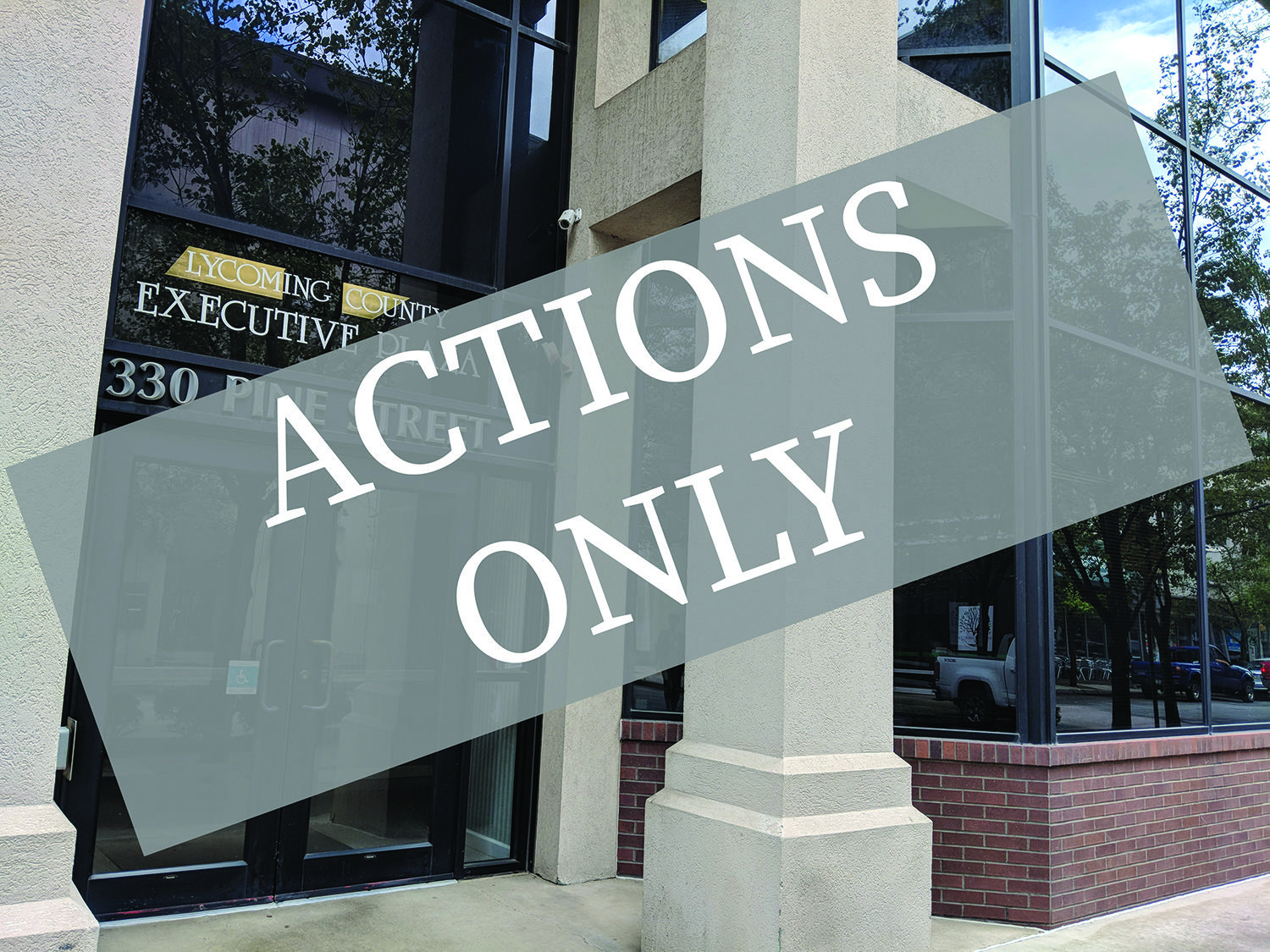 WILLIAMSPORT – The Lycoming County commissioners approved personnel, software renewal and more projects for the Susquehanna levee system recertification during their meeting Thursday. 
Approve update to the TDA Report
DPS- Creation of one (1) Part-time Temporary DPS Special Projects Paygrade 11. PASS 3-0

A position to oversee the new DPS director.
PERSONNEL ACTIONS
Approve the following personnel actions: PASS 3-0 
Communications, Garrett McKinney, Full-Time, Coordinator/GIS Specialist, Paygrade 8, $41,118.42. Effective 2/10/20.
District Attorney: Full-Time, Replacement Assistant County Detective, Paygrade AD, $23.09/hourly. Effective 2/10/20.
SALARY BOARD ACTIONS
Approve update to Salary Schedule Effective 12/1/2019.  PASS 3-0
DPS- Creation of one (1) Part-time Temporary DPS Special Projects Paygrade 11.
Appoint Special County Detectives to participate in the Roving DUI Patrols for the 24- month period January 1, 2020 through December 31, 2021.
ACTION ITEMS
Agreement with Wood Environment & Infrastructure Solutions, Inc. for construction oversight and inspection services for the rehabilitation and replacement of relief wells project amount of $273,531.00. PASS 3-0 
Relief wells for the Susquehanna levee system.
Purchase request with Central Square Technologies for 2020 annual software maintenance agreement renewal for eFinance Plus.
This is the renewal of a support contract at $97,749 per year. A reduction of about $4,800 for this year.
Agreement with West Physics Consulting, LLC to support the existing radiation monitoring program for LCRMS. PASS 3-0
A five-year agreement for training and calibration for radiation portals for the scales system at the Lycoming County Landfill. This is a requirement from the state and involves isolating the type of radiation coming to the landfill.
Amendment Number 3 to the Agreement with Highway Equipment & Supply Company Inc. for service and repairs.
These are the 2020 labor rates with a slight 2.5% increase. This is on an as-needed basis.
Purchase Request with Susquehanna Motor Company Inc. for LCRMS repair of 2013 Mack CHU613 Semi Truck Tractor in the amount of $11,636.91.
Repair of the front rear axle for landfill tractor.
BOARD OF ASSESSMENT REVISIONS
Approve Real Estate Refunds: PASS 3-0
15-309-207 – David & Mary Moore – $22.23
40-003-218 – MS Realty LLC – $136.29
40-003-220 – MS Realty LLC – $4.55
Commissioners present at the meeting were Tony Mussare, Rick Mirabito and Scott Metzger.
The next commissioners meeting will be at 10 a.m. Tuesday Feb. 4.