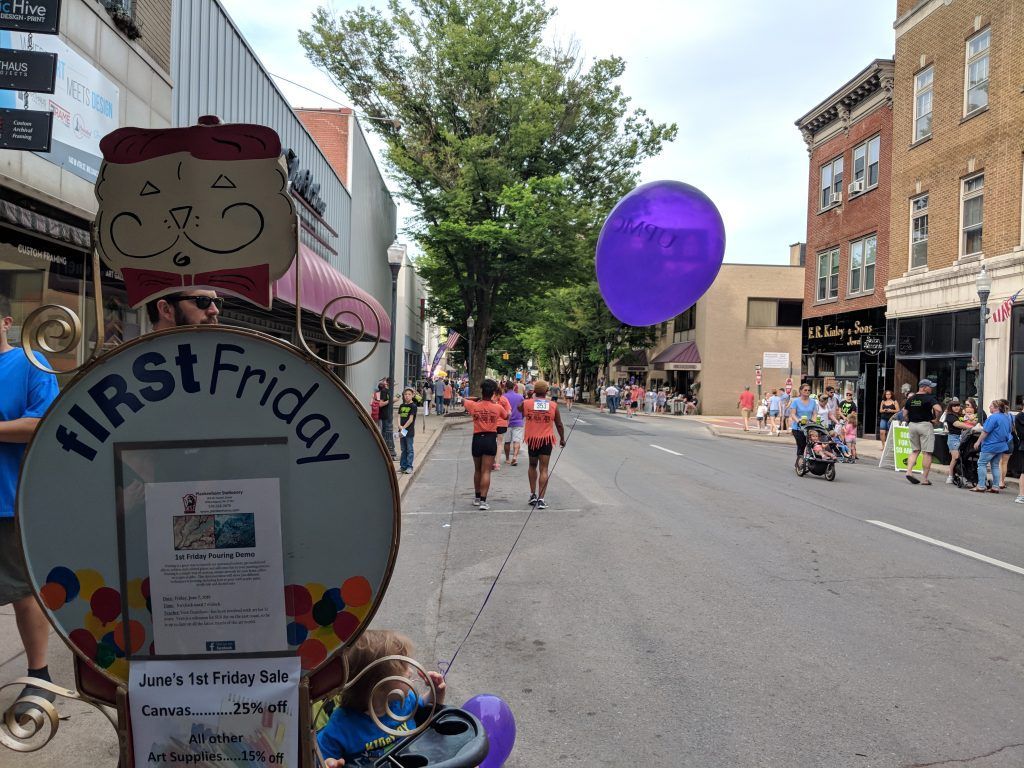 After a year of silent streets and slow business traffic, First Fridays will be back in Williamsport on May 7th.
In addition to coming back after over a year's absence, 2021 also marks 20 years since the start of the city's monthly First Friday art festival.
Hosted by Lycoming Arts, the downtown festival often takes up the majority of West Fourth Street between Market and Hepburn streets. It's full of music, art vendors and local stores that often stay open later to accommodate the crowds.
Precautions against COVID-19 will be underway as booths must be at least 6 feet apart and vendors will be required to wear masks at all times. Shoppers also are encouraged to wear masks.
Vendors can apply for a permit here.