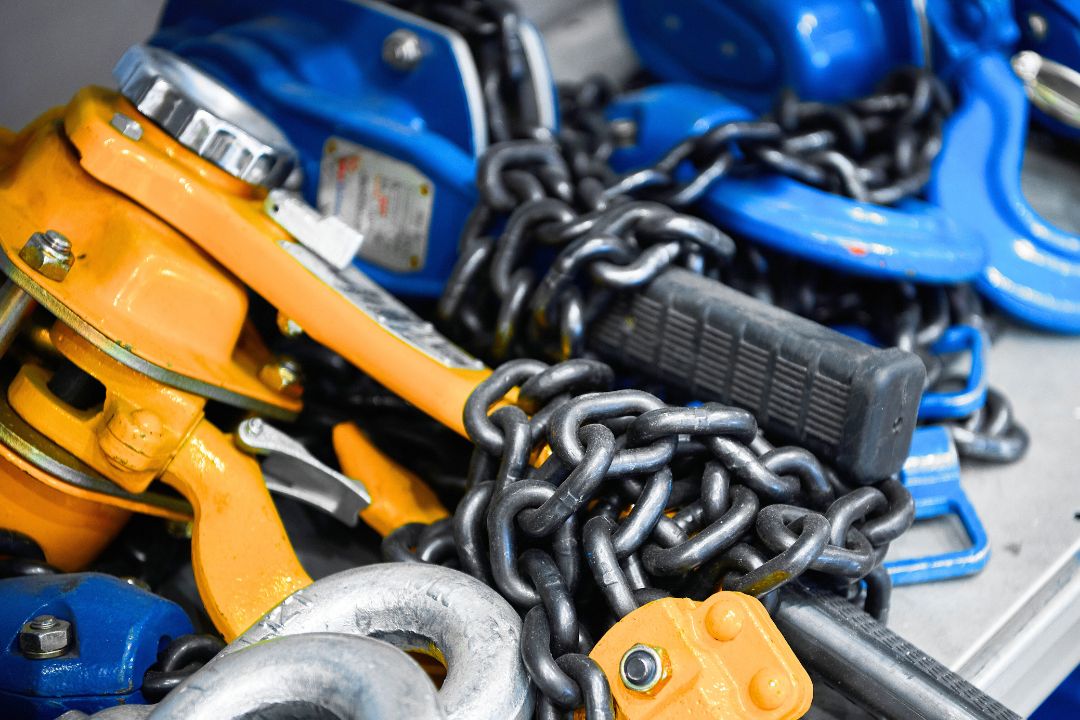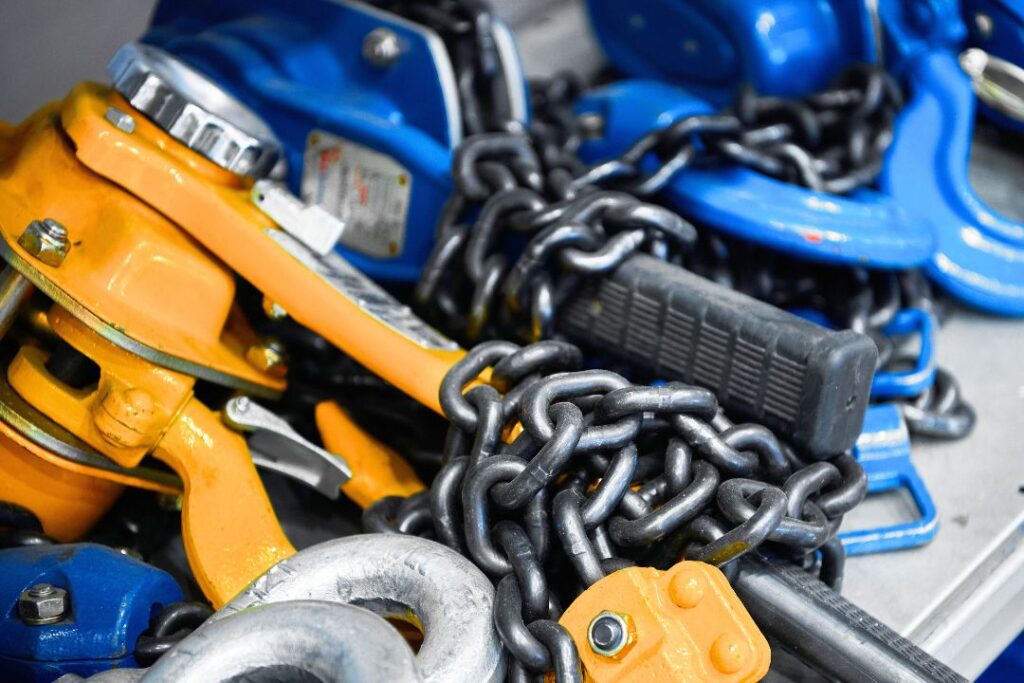 In the world of rigging and lifting equipment, understanding chain grades is essential to ensure the safety and efficiency of any lifting operation. What are chain grades, and why are they important? Read on as we dive deep into chain grades, their characteristics, and how they impact your rigging.
What Are Chain Grades?
Chain grades refer to the classification system that determines the strength of lifting chains. Each chain is assessed and designated a grade based on its materials, manufacturing process, and resulting tensile strength. The higher the grade, the stronger the chain.
Here are some common chain grades in the rigging industry:
Grade 30
Grade 40
Grade 70
Grade 80
Grade 100
Grade 120
Applications of Chain Grades
Chain grades have different applications, so selecting the right grade is crucial for the safety of your lifting operations. Low chain ratings, such as Grades 30 and 40, are common for tie-down and general applications. Grades 70 and above are ideal for overhead lifting. Grade 70, common for vehicle transportation, has a gold finish to make it easily identifiable.
Chain Grades in Rigging Equipment
In construction or industrial settings, the choice of chain grade directly affects the performance of rigging equipment, like chain slings. You should buy grade 100 chain slings for their high strength, durability, and resistance to wear. They are perfect for heavy-duty lifting and offer increased working load limits (WLL) compared to low-grade chains, allowing you to work more efficiently with less equipment.
Choosing the Right Chain Grade
When determining the appropriate chain grade for a lifting operation, consider the load's weight, distance to be lifted, and environmental conditions. Always ensure the chain's load limit is adequate for the task at hand.
Adhering to the manufacturer's recommendations and workplace regulations regarding using chains and rigging equipment is crucial. Regular inspections and maintenance of the chains are vital for the safety of your team and the longevity of your equipment.
Remember, the higher the chain grade, the stronger the chain. However, never compromise safety by choosing a chain grade lower than what is required just because it might be less expensive. The risks far outweigh any cost savings.
Understanding what chain grades are and why they are important is crucial for safety and efficiency in any lifting operation. Chains with different grades have unique characteristics, making it essential to choose the correct grade based on your needs. Always follow the manufacturer's guidelines and your workplace regulations, and never compromise on safety. By doing so, you can ensure a safe operation with the correct chain grade.