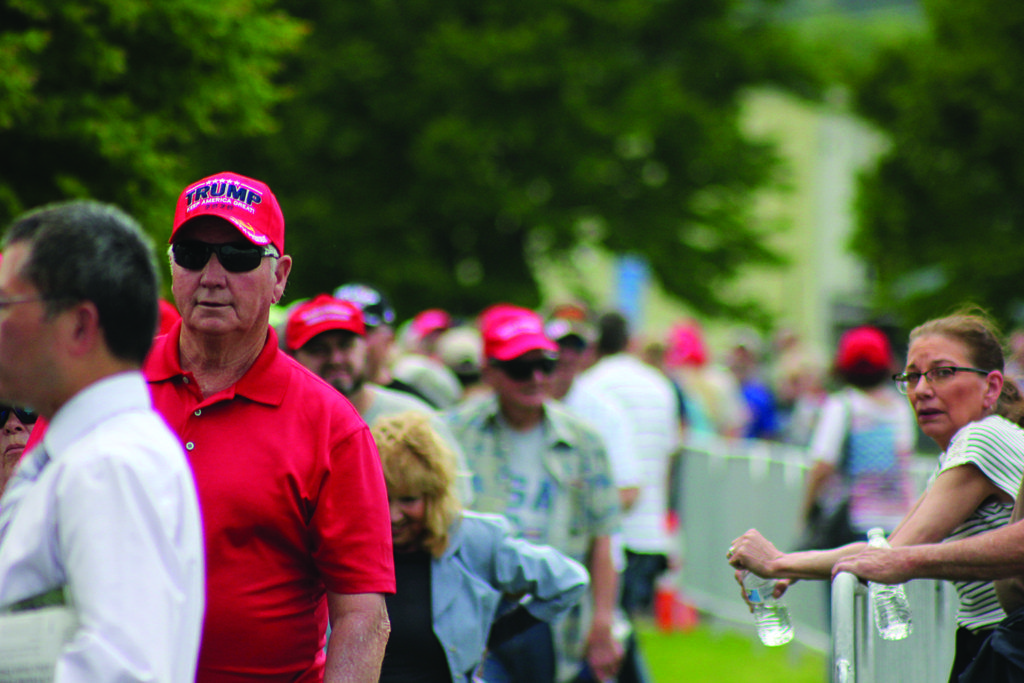 Lines stretched away from the Williamsport Regional Airport and into Montoursville as thousands turned out to support President Donald Trump at Monday night's rally.
"Together we are the proud people of Pennsylvania," Trump said. "The people are tough, and they're strong and they're smart."
While the night was meant to throw support behind congressional candidate Fred Keller, Trump talked at length about his 2020 reelection campaign, adding that he would be back in Pennsylvania a lot next year. A recent poll by Quinnipiac University showed former Vice President Joe Biden at 53 points versus Trump's 42 points.
Keller thanked Trump for attending the rally, urging the crowd to make sure he is reelected to the presidency.
"This election – it begins tomorrow," Keller said. "There couldn't be more at stake."
Keller's opponent, Democrat Marc Friedenberg, has been campaigning throughout the district, a final push before Tuesday's special election, which corresponds with the state primary. Should Friedenberg win, the state would lose its Repubican majority and the U.S. House would increase its Democratic lead.
The United State's border wall with Mexico was a highlight of the night. Trump continued to promise that the wall would be built.
The border wall was also a key topic for Kayla Balsamo, of Lycoming County. Balsamo and her husband, Tommy, were very excited to hear Trump would be coming to the borough, and said fixing the issues at the border is their No. 1 concern.
"I hope that we do come to a conclusion of how to fix the problems at the borders," Balsamo said.
Air Force One lands on the runways of the Willilamsport Regional Airport as President Donald Trump arrives for his rally in Montoursville. ANNE REINER/On the PULSE

Some spectators chose to go to the Route 15 overlook to watch Air Force One land at the Montoursville airport before Monday night's rally. ANNE REINER/On the PULSE

The line of rally-goers stretches down the full length of Airport Road and then up Loyalsock Avenue. ANNE REINER/On the PULSE
Trump is battling with the judicial system to get funding for the wall, saying that "we always find a way to win."
"Our country is full," Trump said, adding that he intends to take care of U.S. citizens first.
Trump also criticized what he said is an "economic assault on Pennsylvania by crippling the shale and steel industries."
He advocated for tariffs on steel and aluminum, in an effort to increase manufacturing in the United States.
A modest crowd of protesters turned out to the rally, sporting signs that included "Get rid of Trump please" and "Hate has no place here."
Samantha Perry, of Montoursville, said as a Liberal it's hard to be in a county that is predominantly Republican, but she's happy her voice is heard.
"We're small numbers, but we have a voice. I think that's important."
She added that it's important for people to go out and become involved in things like this.
"I'm glad they showed up, whether they're for it or against it," Perry said. "It's important to be involved."