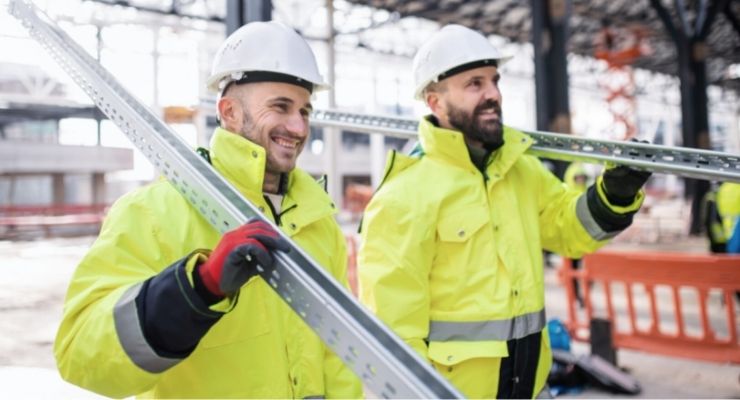 Winter weather is unpredictable and can halt tasks on construction sites. However, careful planning can help workers navigate tasks without the elements disrupting them. If you're interested in adjusting your job site, check out these tips for winterizing your construction site today!
Plan for Icy Conditions
Doing construction work in the winter is challenging, especially when snow and excess water freeze into ice. Ice can be hazardous for workers and make completing tasks difficult. However, you can winterize your construction site by planning for these conditions. Make sure rock salt is always available to melt away snow and ice. Additionally, you can train workers on the best practices for completing tasks in icy conditions. Ultimately, everyone must adjust their work style to finish construction jobs.
Always Plow Excess Snow
After a night of heavy snowfall, workers can arrive at a construction site covered in snow and ice. Therefore, it's best to plow in such a situation. Doing so will allow employees to see their work area and continue to follow tasks. It's also important to note that you must inspect plowed snow for debris, trash, or loose equipment. Furthermore, you should place snow piles at the edges of job sites to reduce the amount of water flowing across them that will appear once the snow melts.
Reduce the Risk of Employee Injuries
Winter conditions are hazardous to many construction workers. Winter can create hazardous situations due to the ice, cold weather, and extreme winds. To further winterize your construction site, you must reduce the risk of employee injuries. Slips and falls are common due to slippery ice, so shoveling and throwing down rock salt can reduce falls. Also, allowing employees to have frequent breaks from the cold weather can prevent hypothermia and other cold-related injuries.
Remove Snow and Ice From Equipment
Snow and ice buildup can damage machines and equipment. Therefore, it's critical to remove them from all machines, equipment, and tools. You can store things in spaces away from snow or use different removal methods. For example, utilizing diesel fuel is one of the best ways to keep snow from sticking to your dump truck.
Winter weather is unpredictable and may halt tasks on construction sites. Fortunately, planning can help employees navigate tasks despite the winter elements. If you work on a construction site, we hope our tips for winterizing your construction site were helpful to you!