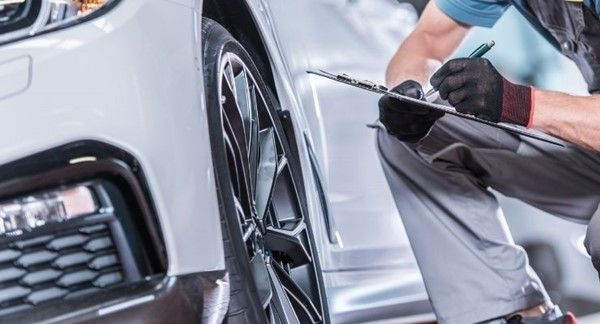 When purchasing a used car, you might think your seller is being honest about the state of the vehicle or that you can learn everything you need to know from a vehicle history report.
However, skipping a pre-purchase vehicle inspection can have serious consequences. When making such a large purchase, it's best not to take the risk. To better understand the importance of a pre-purchase vehicle inspection, continue reading.
Find Issues That Aren't on the Vehicle History Report
While a vehicle history report can tell you a lot about a car, it doesn't necessarily tell you everything. A vehicle history report will provide insight into the accident history, the mileage, and the title status.
However, certain details such as the status of important vehicle components likely won't appear on the report. To avoid purchasing a car only to realize that you'll need to replace its transmission to the tune of a few thousand dollars, it's best to get a proper inspection from an independent mechanic.
Provides an Unbiased Opinion
In an attempt to get you to purchase the car, the seller might downplay or hide serious issues altogether. In addition, they could conduct other scams such as title washing where they try to pass off a vehicle with a bonded title as clean.
To ensure that you know exactly what you're paying for, don't just take the seller's word on important considerations. Instead, get an inspection from an unbiased, independent third-party mechanic whom you can trust.
Allows You To Get the Best Deal
The more information you have about a vehicle, the more negotiating power you have. If you rely on the seller to tell you everything you need to know about the car, they can leave out certain details to get you to pay a higher price.
When you get an independent inspection, you can identify any issues and make an informed decision on whether to walk away, negotiate the price down, or add a stipulation to the purchase agreement. In doing so, you'll be able to make a more advantageous decision with your best interest in mind.
To Ensure the Safety of a Vehicle
One of the most important reasons for a pre-purchase vehicle inspection is to ensure the safety of a car. Without a pre-purchase inspection, it's impossible to get a comprehensive idea of the state of each and every vehicle component.
As such, forgoing an inspection could allow serious issues to go undetected. In some cases, those undetected issues could pose a significant safety risk for you, other drivers, and pedestrians while you're driving.