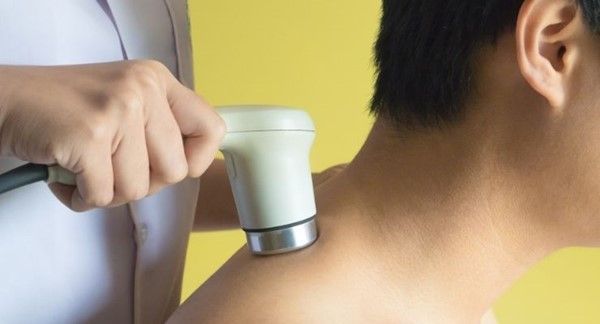 Non-steroidal anti-inflammatory drugs, or NSAIDs, form the backbone of any medicine cabinet. By inhibiting the enzyme that helps produce prostaglandins, NSAIDs reduce the body's natural inflammation response, which not only reduces swelling but also the pain associated with it.
Aspirin is far and away the best-known anti-inflammatory, though ibuprofen and naproxen sodium are popular over-the-counter medications as well.
However, as useful as this class of drugs can be, they are not without their side effects. In reducing inflammation, NSAIDs slow the body's natural recovery process. An overreliance on NSAIDs can cause gastrointestinal bleeding, kidney damage, and an increased risk of heart attack or stroke.
To be sure, NSAIDs remain quite useful for treating instances of acute pain, such as headaches or minor injuries. However, if chronic pain has you reaching for NSAIDs, you should first consider these alternatives to NSAIDs for pain relief.
Acetaminophen
Better known as Tylenol in North America and Paracetamol overseas, acetaminophen is an analgesic but not an anti-inflammatory. Acetaminophen is believed to inhibit enzymes in a similar mechanism to that of NSAIDs, but it does not reduce inflammation. Acetaminophen reliably relieves pain but comes with hazards of its own—an overdose of this drug can cause serious or even fatal liver damage.
Ultrasound Therapy
Once the exclusive province of physical therapists' offices, handheld ultrasound devices now provide self-administered pain relief at home. By applying ultrasonic waves to the site of pain or injury, increased blood flow at the site of the ultrasound transducer accelerates healing and relieves pain. This approach can treat various soft-tissue injuries, but users who harness ultrasound in their own hands must deploy it carefully, just as one would with any home treatment.
Capsaicin
Topical creams that incorporate capsaicin, the substance that gives hot peppers their piquancy, can relieve muscle and joint pain. However, capsaicin cannot make contact with open wounds or mucous membranes, as it can cause extremely painful burning sensations. Inadvertently touching the eyes with residual capsaicin, in particular, can call for a pain relief treatment of its own.
Massage and Physical Therapy
A regimen of various pills and creams can turn into a whole megillah that threatens to take over your medicine cabinet. If these alternatives to NSAIDs for pain relief don't appeal to you, perhaps massage and physical therapy can alleviate chronic pain without risking harm to your organs. In conjunction with a healthy lifestyle, physical therapy can alleviate pain and perhaps address the root causes of pain.