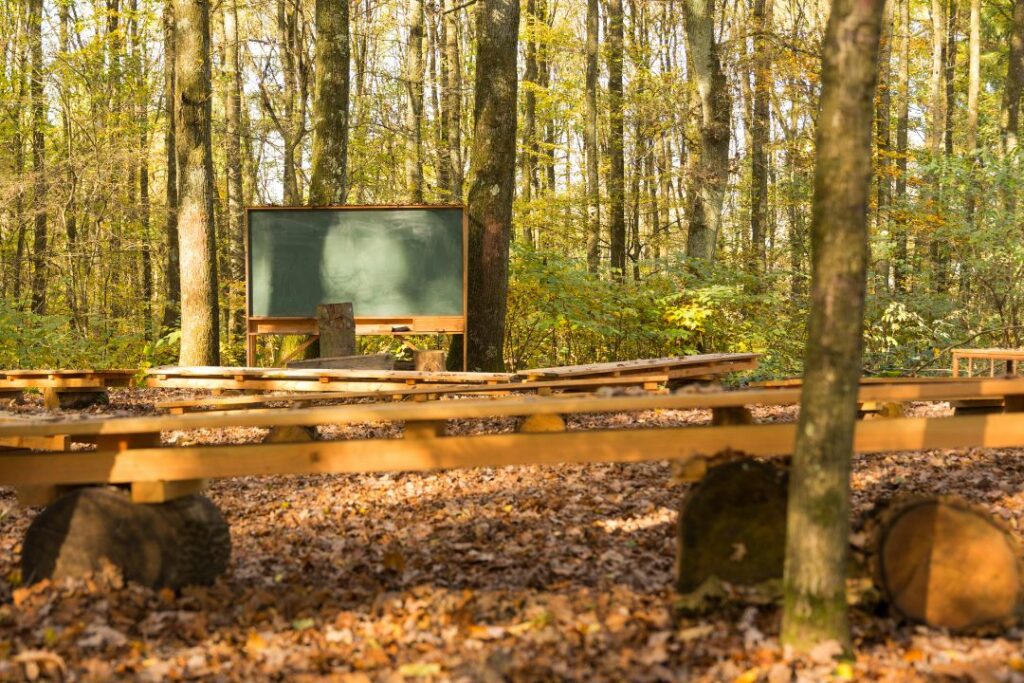 Classrooms should have an encouraging atmosphere that makes students comfortable learning and growing. The confines of a classroom inside the school building may not always be the best setting. Instead, an outdoor classroom could hold more promise.
There are multiple benefits of an outdoor classroom for students, their education, and the teachers who lead the class. Schools may want to consider adding these structures to improve their educational curriculum.
A Calmer Atmosphere
Outside, the open sky, trees, and solid ground are relaxing. Students in an outdoor classroom will feel at peace with the natural setting surrounding them and be more inclined to stay calm and speak in a relaxed tone.
It's normal to speak in a lower voice when outside in a quiet area, and many students will follow this pattern and do their part to keep the peace. The calm area and relaxing atmosphere will make it easier for the teacher to speak to the class.
Better Focus on the Lesson
Some classroom settings, such as a classroom with dim lights or blank walls, may make it difficult for a student to learn. Adding an outdoor classroom will benefit students who need the push to feel interested in the current topic.
An outside classroom will help adolescent and preadolescent students who may suffer from restlessness and need a larger space to feel less confined. The outdoor space will free up the mind and improve focus, especially if the classroom is in an open patch of grass with only a few shrubs or trees around.
Encouraged Creativity
Spending time in nature promotes creative thinking, which is an essential element in a student's learning. Creativity is an aspect of numerous jobs and occupations that helps us find new solutions to problems.
The outdoor classroom will benefit students' creative processes by surrounding them with sights, sounds, and colors that broaden their minds. The various objects outside will strengthen their attention span and help them think about more aspects, improving their ability to develop creative ideas.
Improvement of Physical Health
Getting outside improves physical health, such as breathing and energy levels. Schools that expand the exterior footprint with a mid-door space, such as an outdoor classroom, will increase various aspects of students' health.
The time spent outside will give students Vitamin D from the sun's rays and boost melatonin. The clear air will improve breathing, relaxing students and relieving potential anxiety from learning difficult topics.
Outdoor classrooms are a great way for people to learn. Building an outdoor classroom and providing a unique learning space will help students grow efficiently and sharpen their minds for the future.