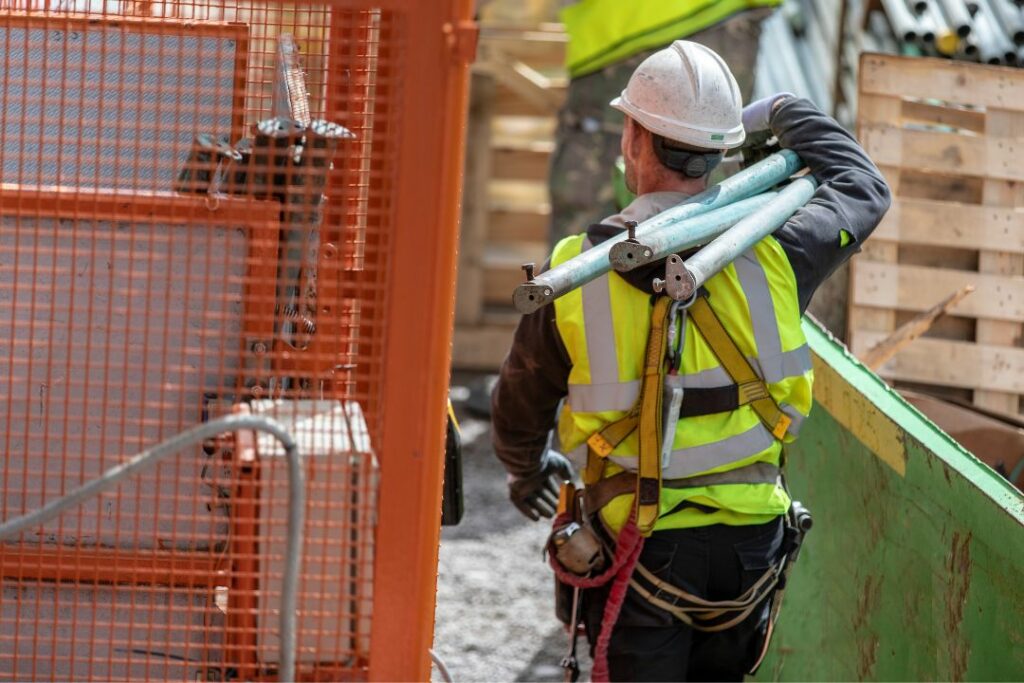 Working in construction can introduce various instances that create hazards for employees—therefore, safety should be a top priority for construction companies.
Scaffolding safety dos and don'ts, in particular, are vital for protecting workers because these structures are only temporary and not built for durable use. While scaffolding may be necessary to complete a project, the construction company must take the following steps to protect workers while they're on the structure.
DO: Follow OSHA Guidelines
OSHA, or the Occupational Safety and Health Administration, sets forth guidelines for multiple industries so businesses such as construction companies can ensure their employees are safe and aware of potential hazards on the job. Scaffolding is a structure that is not known for its stability, so OSHA requires personal fall arrest systems, guardrails, and tie-downs to protect the employees working on these structures. Ignoring these rules could result in a fine from OSHA—or worse, injury or death.
DON'T: Leave Tools & Materials on the Scaffolding
Scaffolding is made to be torn down. Therefore, it isn't very stable, and there will be plenty of opportunities for materials or tools to fall through gaps and cracks. Because of this, workers should never leave these items unattended on the scaffolding, and they should never place them on the structure. Items could fall and injure someone below. Instead, these tools and materials should be hoisted to you through rigging equipment to avoid objects falling on anyone.
DO: Consider Shrink-Wrapping the Scaffolding
Did you know you could shrink-wrap your construction site? Taking industrial shrink-wrap and enclosing the scaffolding can provide employees working on the structure with extra safety. While this material cannot guarantee 100 percent safety, it can help make the environment more worker-friendly.
DON'T: Stand on Guardrails or Damaged Scaffolding
It should be apparent that standing on damaged scaffolding is a sure way to cause injury and disaster. In addition, guardrails are there for added protection, so you should never stand on them because they are not meant to support your full weight for an extended period. If you notice any damage to this structure, notify management immediately and avoid using it until someone can fix it.
There are several dos and don'ts to scaffolding safety. You must monitor this structure as you maneuver through it to prevent hazards and injuries from occurring. Remember to use a three-point climbing system, wear protective gear, and replace damaged components when appropriate. What will you do to make your scaffolding safer?