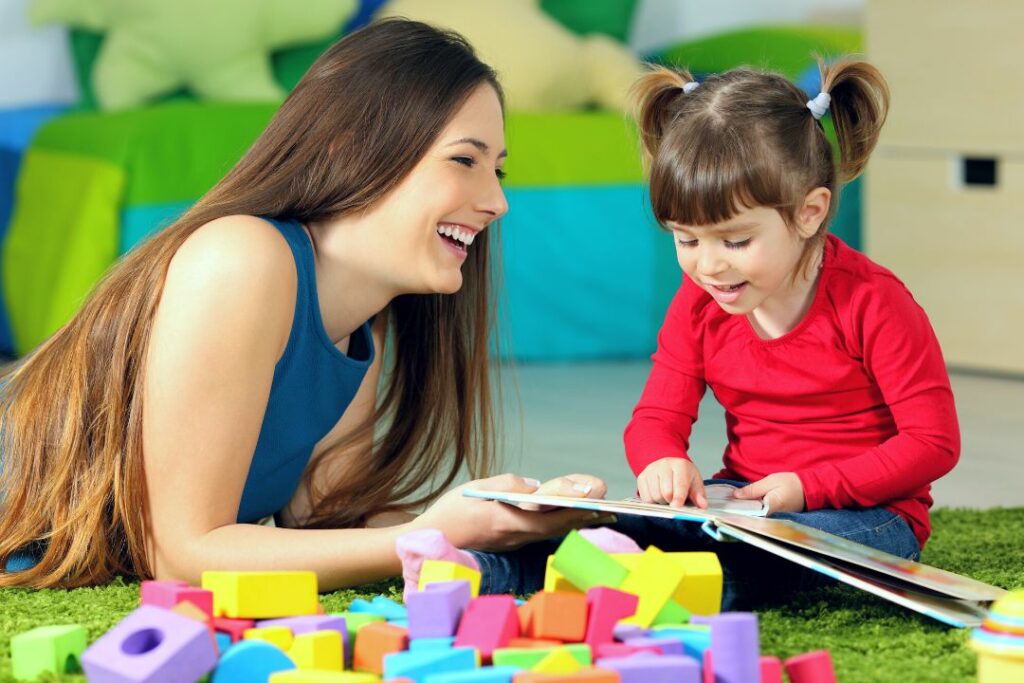 Parents know about the importance of developmental milestones. According to the Yale School of Medicine, Stanford Medicine Children's Health and other authoritative sources, here are milestones in speech and language development you should know: 
First Year
Most babies can make cooing and gurgling sounds by 1 month and babble by 6 months. Babies start recognizing the names of familiar people and objects, and by 12 months, they typically can respond to their own names.
Age 1 Through the Toddler Years
By age 1, babies usually have a vocabulary of two to six words. They should also start understanding basic commands and requests and be able to follow simple instructions. Between 12 and 18 months, you should notice expanding vocabulary, understanding of simple commands and the ability to form short sentences.
From 18 to 24 months, speech becomes clearer, and vocabulary expands. Toddlers start to demonstrate the ability to answer simple questions and follow easy commands like "put on your hat."
At ages 2 to 3, a toddler's vocabulary is typically 200 to 300 words. They should be able to use pronouns correctly, refer to themselves by name and form questions. They should also start using two-word phrases and simple sentences to express their needs.
Preschool
By age 3, most children begin forming more complex sentences of four or five words. A 3-year-old child should be able to follow three-step instructions and understand basic concepts, such as colors and shapes.
From 3 to 4 years, a child's language becomes more complex, and children might start telling simple stories and using speech to express thoughts, feelings and ideas. Non-family members have an easier time understanding what the child is saying now.
By the time the child enters preschool and kindergarten, at age 4 to 5, they should be able to tell a story with a beginning, middle and end. They can also participate in a conversation with an adult. Children at this age should begin expressing their feelings in words and recognizing the feelings of others.
By staying aware of these milestones, you can monitor your child's speech and language skills. A delay in language development can simply be an individual difference, or it could indicate a developmental difference like autism. If you have any concerns about your child meeting speech and language milestones, consult your pediatrician. You may be referred to a speech and language pathologist, occupational therapist or both, who can help with development. These professionals often help children develop language skills with sensory play. If you notice any delays or difficulties, don't hesitate to reach out for help.
Sources:
Yale School of Medicine: https://medicine.yale.edu/news-article/understanding-language-development-milestones
Stanford Medicine Children's Health: https://www.stanfordchildrens.org/en/topic/default?id=age-appropriate-speech-and-language-milestones-90-P02170