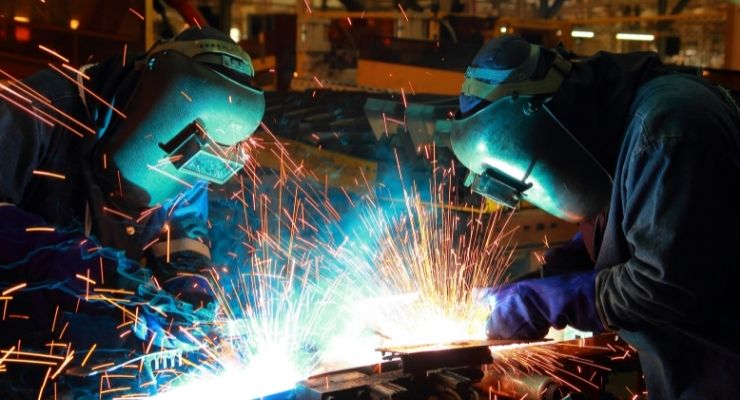 Metal fabrication workshops have tools and machines that can cause severe injuries and even death when used improperly. There are dozens of ways that damage can occur daily among people working with and handling metal. These are some injuries commonly found in metal fabrication workshops.
Injuries While Handling Materials 
Workers find themselves exposed to several hazards throughout the day. Moving metalwork pieces and materials can scrape a worker's hands. Most materials that a worker handles are metal. The materials can range from being extremely sharp to oily.
Abrasions and Cuts 
A piece of sheet metal can slice up a worker's hands in an instant because of its razor-sharp edges. It's important to wear gloves while working since fingers are usually the first to see an injury.
Eye Injuries 
Eye injuries are ubiquitous but also easily preventable. Most could've been prevented had the person been wearing the correct safety gear or goggles. In a metal fabrication workshop, eye injuries often occur due to debris kicked up by machinery, flying metal fragments, dust and other projectiles. Splashing chemicals and falling objects can also injure the eyes. Make sure to wear goggles or safety glasses to protect yourself from the hazards of the environment.
Strains From Repetitive Motions
These are injuries that develop over time. These injuries usually affect the joints of people who do repetitive work. This involves lifting, exerting force, awkward positions and vibrations, which are common in metalwork. Some examples of repetitive strain injuries include:
Carpal tunnel
Tendinitis
Bursitis
These injuries can keep a worker from returning to their job. Try to prevent these strains by regularly varying how you work, maintaining good posture and resting when needed.
Burns 
Metalworkers work with hot metal on a regular basis. This includes equipment, sheet metal, machine parts and metalwork pieces. Sheet metal is conductive and heats up quickly, so it can easily burn a metalworker.
Safety should be your number one priority when handling machinery and sharp sheets of metal. The best precautions you can take are wearing the correct safety gear and remembering your training. This is how you can avoid injuries commonly found in metal fabrication workshops.