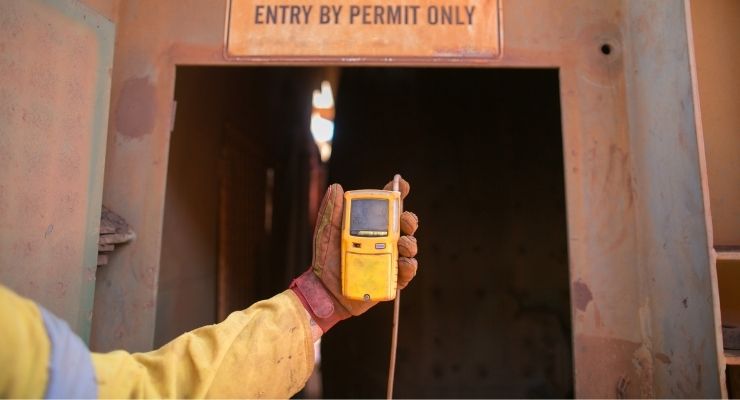 Sometimes, industrial workers must complete tasks in areas where they can face hazardous gas exposure or unsafe oxygen levels. To keep from inhaling harmful materials, they use gas detectors to monitor workplace air quality.
However, using these devices correctly requires a minor but crucial learning curve. Keep reading to learn three helpful tips for using gas detectors correctly. 
Always Train Employees 
Employers who require personnel to use gas detectors must do more than provide the proper equipment, though that's important as well. Employers must provide a quality, comprehensive training course for using these devices. Thankfully, working a gas detector is far from difficult, but it requires thorough training beforehand. Gas detectors are tools for keeping employees safe in potentially dangerous spaces, so proper training is necessary.
Be Mindful of Filter Choice 
Industrial equipment is susceptible to damage from hazards such as dust in the environment, and gas detectors are no exception. Although these devices deal with harmful materials, dust and moisture can still cause damage internally. Gas detectors use internal filters to protect components from excessive environmental damage. Over time, gas detectors need new filters, but you must be careful with what kind of filter you put inside.
Luckily, finding the perfect filter choice is straightforward. Much like completing car maintenance, finding and installing gas detector filters requires little more than looking at the manufacturer's recommendations.
Calibrate Monitors Consistently 
One of the most helpful tips for using gas detectors correctly is to always remember calibration. Ensuring a gas detector can accurately measure materials in the air is an important part of their workplace function. To get their devices ready in the field, employees should always calibrate gas detectors before using them.
Always lean on manufacturer recommendations before calibrating a gas detector. Employers should make calibration practice part of the training process for new hires. There are different types of industrial gas detectors on the market, and in the right hands, they'll help industrial workers stay safe on the job.