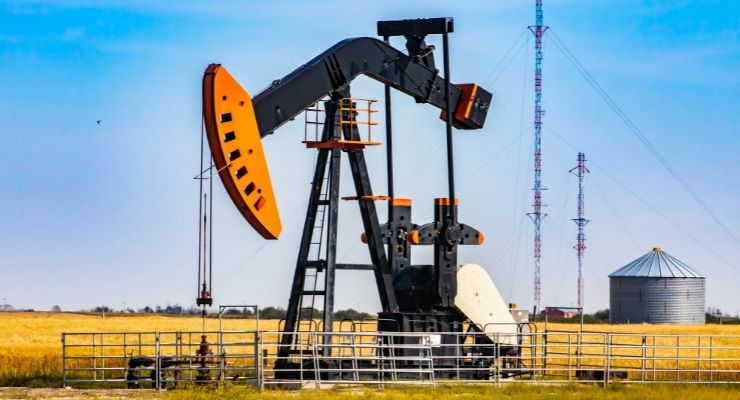 When pumps move fluid through systems, they do so with varying objectives. Some pumps simply keep a fluid circulating through a system rapidly.
Others get as much fluid out of the system as possible. In the mining, oil and gas, and food processing industries, delivering a precise quantity time after time is the goal. To realize this objective, the equipment of choice is the reciprocating pump. 
How does it work? A reciprocating pump collects and releases a designated amount of fluid within a piston-like mechanism. This is a reliable process that repeatedly captures a precise amount of the fluid in question. This is why it's one of the many popular models of industrial pumps.
A centrifugal pump specializes in low viscosity and abrasion. But a reciprocating pump can handle slurries, high viscosities, and other forms of resistance. Where, then, does it work? Let's take a closer look at a few of the applications of reciprocating pumps.
Oil and Gas
The petrochemical industry deals with fluids that put up much more resistance than water does. For transporting viscous and abrasive petroleum-based fluids throughout facilities, the industry favors reciprocating pumps. The reason is that these pumps have the simplicity and power to move the fluids forth. The oil sands we use in fracking are a prime example of a substance that only reciprocating pumps can handle. Because it's sludgy and rough, the rotors of a centrifugal pump wouldn't stand a chance.
Mining
Transporting minerals for processing is difficult. The mining industry's solution has been to use fluids to carry them along in what we know as a slurry—a fluid containing suspended solids. Reciprocating pumps and the power they operate with are necessary to gather this slurry, force it through piping, and deliver it for further processing in facilities that are often far from the mine.
Just as petrochemical slurries can be highly abrasive to pumps, so too can mineral slurries. But the piston-and-shaft construction of reciprocating pumps can handle the extensive wear these fluids produce.
Food Processing
Everyone who has had to follow a recipe knows that they have to be exact. This same rule holds true in industrial contexts, too. The food-processing industry has several applications for reciprocating pumps. The pumps can handle the varying viscosities of food products, such as milk, oils, and even fats.
When manufacturers need precise quantities of these products, reciprocating pumps deliver the exact amount of fluid necessary with their reliable and fixed capacity. Thanks to the pumps' simple construction, gooey substances like shortening or lard can travel through systems without gumming up the works.