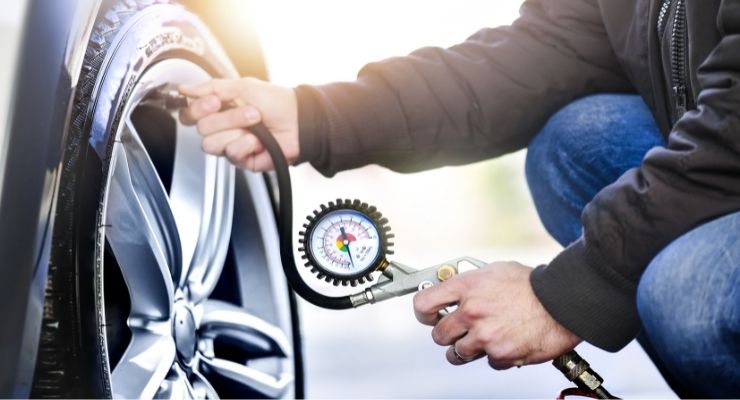 No matter how fuel-efficient your vehicle of choice might be, you could unknowingly impact how efficient it is because of how you drive. Whether you want to save some money while you drive your pickup or just want to reduce your fuel consumption in general, there are ways to make your fuel go a little bit further than before.
In this article, we'll show you how to improve your vehicle's fuel efficiency so you can start to lower those fuel costs a little bit.
Reduce the Weight
How efficient your engine is depends on the amount of weight it needs to accelerate forward. It may not seem like you could add a lot of excess weight with the things you keep in your car, but even the little things add up. Even just another hundred pounds can have a serious impact on how much fuel your engine needs to move the vehicle across a specific distance. Removing excess weight from your vehicle can help more than you might think.
Consider Modification
The right modifications can make a big difference in the way that your vehicle uses its fuel. Factory parts are all well and good, but aftermarket vendors can often provide you with a better-quality part that will improve your vehicle's fuel efficiency. For example, consider replacing your engine's air intake with a cold air intake system. This helps make the combustion process inside your engine more efficient by using air that has a higher concentration of oxygen.
Don't Skip Regular Maintenance
It may seem self-explanatory, but many people choose to skip their maintenance appointments, even when they are long overdue. Even if everything seems like it works perfectly, there could be internal problems that can affect your engine's performance. Dirty air filters or faulty spark plugs can put unnecessary strain on your engine, reducing how efficiently it can use its fuel.
Drive More Conservatively
The way you drive could also cause you to use more fuel than you need to. The worst culprits of this are when you stop very suddenly or accelerate quickly. You put a lot of extra pressure on your engine to work faster when you do these things, and you can end up wasting a lot of fuel. Try to keep your stops and accelerations smooth and even for better fuel efficiency.
Check Your Tire Pressure
There are a lot of reasons you don't want underinflated tires, but did you know they can also affect your fuel efficiency? Your tires are one of the most important parts of your car to maintain; they are how you interact with the road, after all. Staying within the recommended air pressure range for your tires will ensure that you use fuel more efficiently.